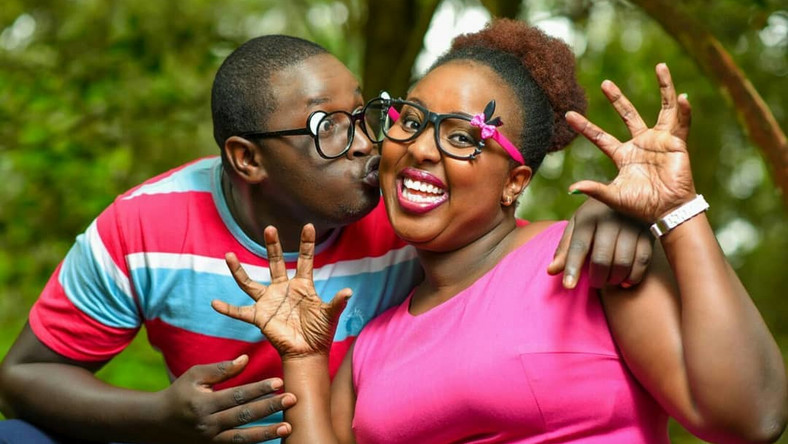 A Male as a Female – The Evolution of African Comedy Part 2 – engl/ger
by Lorna Likiza                   —–für Deutsche Version bitte nach unten scrollen—-
To try and connect with the audience's different ethnicities, Kenyan comedians have for a long time adopted accents associated with certain communities when speaking in English or Swahili. However, the jokes have often struggled with coming across as stereotypical or simply, trying to highlight the uniqueness of each tribe in a hilarious manner. Indeed, a continuous subject of debate.
There is also the question of approval and deliberately, stunted growth in African comedy as a whole. South Africa endured apartheid for the longest period and this may have prevented the black South African comedy scene from emerging earlier. Indeed, what Kenyans came to associate with South African comedy was the popular comedy show, Suburban Bliss broadcasted in the late 90s on the KBC Channel which showcased a white and a black South African family as neighbors. Here, you could tell that the actors were trying to address the subject of racism albeit in a hilarious manner.
Previously, The Gods Must Be Crazy movies produced in Southern Africa in the 80s had offered comedic entertainment to many Kenyan homes. Sadly, the African characters in them always came across as infantilized and dependent on the European for enlightenment. The Leon Schuster movies came later, still with the evident black and white theme. But it was refreshing to see black South Africans cast as funny men in them such as Alfred Ntombela and the late John Matshikiza. However, Schuster's films haven't been devoid of controversy with some of the earlier ones employing the usage of blackface, prompting the removal of 6 from Showmax over racial insensitivities.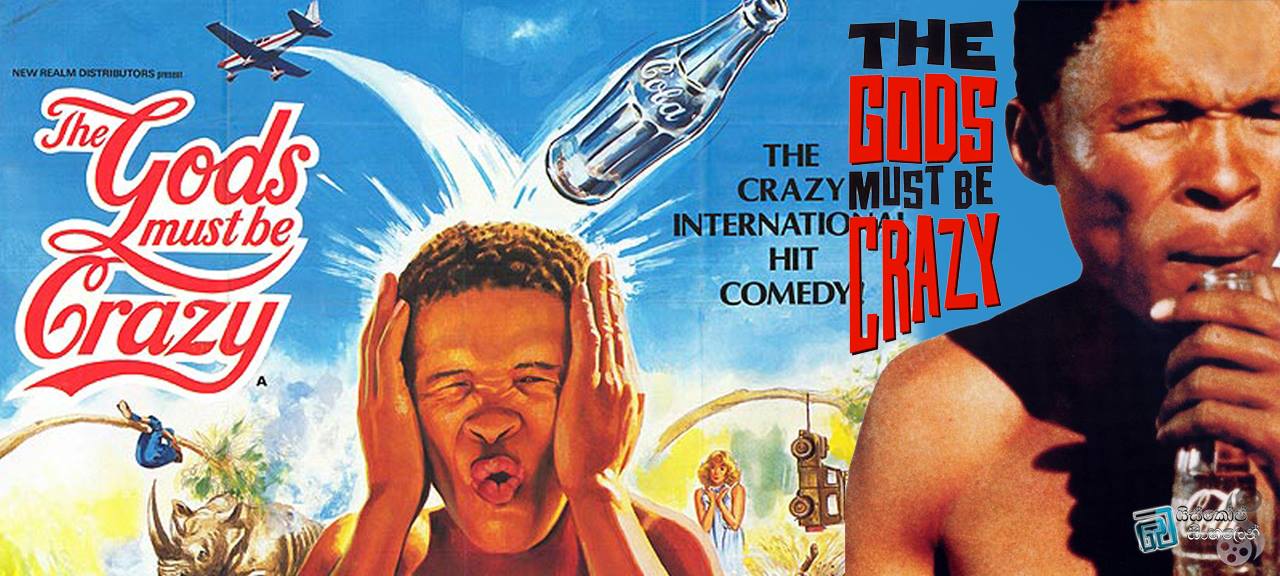 Other African countries have had to deal with dictatorial governments or governments that were too sensitive to any perceived criticism delivered through what were indeed, harmless jokes. The ability to be taken seriously at all and make a living as an African Comedian or Comedienne prevented a deeper study of the profession for any documentation. However, in recent years, things are rapidly changing and an ever increasing number of Comedians and Comediennes live off their profession.
Elsa Majimbo and a male as a female
Kenya recorded its first Corona Virus case sometime in March 2020. It was around this time that many African countries were beginning to record their very first cases. What did this do to African Comedy?
The first step in controlling the spread of the virus were governments imposing lockdowns and restricting large social gatherings. For African Comedians and Comediennes who had gotten to a place where stand-up comedy had since become the norm and a massive income generator, they had to think of ways to still remain relevant, and possibly, make some extra money during this difficult period. Many moved online and tailored their content to fit the internet and social media users. It worked.
20 year old Elsa Majimbo from Nairobi, Kenya, is one such comedienne whose strategy has reaped enormous benefits for her during this pandemic. Her satirical monologues delivered on Social Media platform, TikTok, while crunching on crisps and wearing tiny sunglasses have seen her bag endorsements from Fenty and MAC. On February 20th 2021, she partnered with Valentino and has since developed friendships with American musicians, Beyoncé and Rihanna. When British Supermodel, Naomi Campbell recently announced the birth of her first child, Elsa congratulated her, quipping
IM AN AUNTYYYY 😭♥️ congratulations on the little Angel @NaomiCampbell ♥️♥️♥️ pic.twitter.com/XKy6sfD89J

— Elsa Majimbo 🇿🇦 (@ElsaAngel19) May 18, 2021
But it's not only Elsa whose brand has massively grown online as a Comedienne during the pandemic. A curious phenomenon has been the choice by many male, African comedians to deliver skits while dressed up as women assuming feminine situations. So common has this since become that the list of male comedians with active, feminine personalities in their skits is ever growing.
Perhaps the easily recognizable ones are Terrence Creative from Kenya, who occasionally ties a towel across his upper chest and wears a shower cap to imitate a woman. The talented Flaqo Raz also from Kenya, impressively has himself playing numerous characters in his skits with some being female. Crazy Kennar, another Kenyan, has since created the role of a mother in his skits where he dresses up as an older woman.
In Nigeria, Zics Aloma plays several female characters in his skits. His counterpart, Steve Chuks, equally does the same. And in South Africa, Lasizwe Dambuza frequently dresses up as a female for his comedic skits. Suddenly, African comedy by male comedians does not seem complete if there isn't a fictitious, female character which entails the comedian dressing up in whatever way he feels will be effective to portray this.
And while the skits are often hilarious, it's hard to say whether they are indeed a welcome shift in African comedy or not. A recent skit by Flaqo Raz where he seemingly, proceeded to mock women in makeup and manicured nails on Instagram, drew the ire of some Kenyan, female Twitter users with many agreeing that this time round, he had finally crossed the line. A line that is too thin given that many African societies still struggle with patriarchy that ultimately breeds misogyny.
Zics Aloma has previously advertised slimming pills for women in his female characterization. A latest creation by him has been the character of Angelica where he proceeds to dress in a vest and biker, waist cinched with a belt and stuffing to imply hips and a big behind. Angelica's character is intended to be controversial and a portrayal of a promiscuous female. The disheveled appearance of his other female characters is indeed questionable, with his choice of wigs often wanting but nonetheless, highly entertaining and hilarious.
In an Africa where cross-dressing has mostly been frowned upon, it's interesting and also curious to note this sudden evolution. Perhaps in a celebration of African mothers, most of the comedians have chosen to include the character of a mother in their skits. However, when we have too many comedians doing the same thing online, then it becomes old and tired hence the inclusion of a diversity of female characters.
And herein, lies the problem. While African comedy has evolved, so has the African female. What in some years back was considered taboo for an African female is presently, no longer taboo. What may be considered a feminine character by males may not apply to all women in general. This also presents the unfortunate issue of constantly depending on feminine stereotypes to create a character.
And of course there is the issue of homophobia in many African societies. It's not uncommon to come across distasteful comments under certain skits, where the internet users commenting express their displeasure with the comedian's portrayal of a female and proceed to call it gay. How then do the comedians walk this fine line without fanning more hatred towards the LGBTQI community, perpetrating stereotypes regarding women and delivering, harmless, good comedic content? Indeed, a tough question to answer.
However, it would be hypocritical to imply that we did not need this kind of comic relief in the midst of a pandemic. And for the comedians who went a step further to boldly create these characters to make us laugh, kudos to them. Covid-19 has changed how we conduct many things and most of all, it has revolutionized African Comedy to the extent that it will never be the same again. And this, is much needed.
About the Author:
Lorna Likiza is a Kenyan Writer, Tutor of French and Founder of Heroe Book Fair. Her Fiction and Nonfiction has appeared in various literary journals in Africa and the US.Her children book draft was longlisted in the Golden Baobab Prize 2018. It will be published by Bright Lights Books in March 2022. She lives in Mombasa, Kenya, where she is actively involved in the literary scene.
Some links to the comedians:
Zics Aloma
https://dnbstories.com/2021/05/full-biography-of-nigerian-comedian-zics-aloma.html
Flaqo Raz
https://www.facebook.com/flaqo411/
Terence Creative
https://www.capitalfm.co.ke/thesauce/the-saucey-details-of-the-love-triangle-between-terence-creative-milly-chebby-and-anita-soina/
Deutsche Version
Um zu versuchen, eine Verbindung zu den verschiedenen Ethnien des Publikums herzustellen, haben kenianische Comedians lange Zeit Akzente verwendet, die mit bestimmten Gemeinschaften assoziiert werden, wenn sie auf Englisch oder Swahili sprechen. Die Witze haben jedoch oft damit zu kämpfen, stereotyp zu wirken oder einfach nur die Einzigartigkeit jedes Stammes auf lustige Art und Weise hervorzuheben. In der Tat ist es ein ständiges Thema der Diskussion.
Es gibt auch die Frage der Anerkennung und des absichtlich verkümmerten Wachstums in der afrikanischen Comedy als Ganzes. In Südafrika herrschte die längste Zeit die Apartheid, und das mag verhindert haben, dass die schwarze südafrikanische Comedy-Szene früher entstand. Was Kenianer mit südafrikanischer Comedy in Verbindung brachten, war die beliebte Comedy-Show "Suburban Bliss", die Ende der 90er Jahre auf dem KBC-Kanal ausgestrahlt wurde und in der eine weiße und eine schwarze südafrikanische Familie als Nachbarn auftraten. Hier konnte man erkennen, dass die Schauspieler versuchten, das Thema Rassismus anzusprechen, wenn auch auf eine urkomische Art und Weise.
Zuvor hatten die in den 80er Jahren im südlichen Afrika produzierten "The Gods Must Be Crazy"-Filme in vielen kenianischen Haushalten komödiantische Unterhaltung geboten. Leider kamen die afrikanischen Charaktere darin immer als infantilisiert und abhängig von der europäischen Aufklärung rüber. Die Leon-Schuster-Filme kamen später, immer noch mit dem offensichtlichen Schwarz-Weiß-Thema. Aber es war erfrischend, in ihnen schwarze Südafrikaner als Komiker zu sehen, wie Alfred Ntombela und den verstorbenen John Matshikiza. Allerdings waren Schusters Filme nicht frei von Kontroversen, da in einigen der früheren Filme Blackface verwendet wurde, was dazu führte, dass 6 Filme von Showmax wegen rassistischer Anfeindungen entfernt wurden.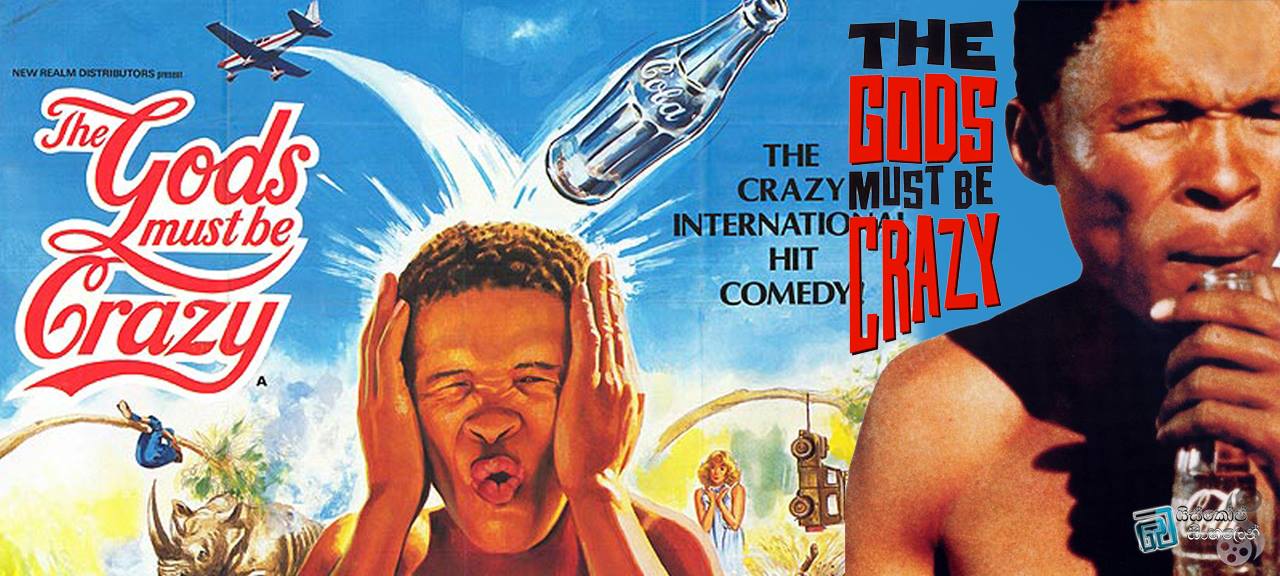 Elsa Majimbo und ein Männchen als Weibchen
Kenia verzeichnete seinen ersten Corona-Virus-Fall irgendwann im März 2020. Etwa zu dieser Zeit begannen viele afrikanische Länder, ihre ersten Fälle zu registrieren. Was bedeutete dies für die afrikanische Comedy?
Der erste Schritt, um die Ausbreitung des Virus zu kontrollieren, waren Regierungen, die Abriegelungen verhängten und große gesellschaftliche Zusammenkünfte einschränkten. Für afrikanische Comedians und Comediennes, die es bis zu einem Punkt geschafft hatten, an dem Stand-up-Comedy zur Norm und zu einer massiven Einkommensquelle geworden war, mussten sie sich überlegen, wie sie in dieser schwierigen Zeit weiterhin relevant bleiben und möglicherweise etwas zusätzliches Geld verdienen konnten. Viele gingen online und passten ihre Inhalte an die Internet- und Social-Media-Nutzer an. Es funktionierte.
elsamajimbo_foto von news24
Die 20-jährige Elsa Majimbo aus Nairobi, Kenia, ist eine solche Komödiantin, deren Strategie ihr in dieser Pandemie enorme Vorteile gebracht hat. Ihre satirischen Monologe, die sie auf der Social-Media-Plattform TikTok vorträgt, während sie Chips knabbert und eine winzige Sonnenbrille trägt, haben ihr Werbeverträge von Fenty und MAC eingebracht. Am 20. Februar 2021 ging sie eine Partnerschaft mit Valentino ein und ist seitdem mit den amerikanischen Musikerinnen Beyoncé und Rihanna befreundet. Als das britische Supermodel Naomi Campbell kürzlich die Geburt ihres ersten Kindes bekannt gab, gratulierte Elsa ihr mit den Worten
IM AN AUNTYYYY 😭♥️ congratulations on the little Angel @NaomiCampbell ♥️♥️♥️ pic.twitter.com/XKy6sfD89J

— Elsa Majimbo 🇿🇦 (@ElsaAngel19) May 18, 2021
Aber es ist nicht nur Elsa, deren Marke als Comedienne während der Pandemie online massiv gewachsen ist. Ein kurioses Phänomen ist die Wahl vieler männlicher, afrikanischer Comedians, Sketche zu liefern, während sie sich als Frauen verkleiden und weibliche Situationen annehmen. Das ist inzwischen so üblich geworden, dass die Liste der männlichen Comedians mit aktiven, weiblichen Persönlichkeiten in ihren Sketchen immer länger wird.
terence_creativepicby_sharonmadonna
Die vielleicht am leichtesten zu erkennenden sind Terrence Creative aus Kenia, der sich gelegentlich ein Handtuch über die obere Brust bindet und eine Duschhaube trägt, um eine Frau zu imitieren. Der talentierte Flaqo Raz, ebenfalls aus Kenia, lässt sich in seinen Sketchen eindrucksvoll von zahlreichen Charakteren spielen, von denen einige weiblich sind. Crazy Kennar, ein weiterer Kenianer, hat in seinen Sketchen die Rolle einer Mutter kreiert, wobei er sich als ältere Frau verkleidet.
In Nigeria spielt Zics Aloma mehrere weibliche Charaktere in seinen Sketchen. Sein Gegenpart, Steve Chuks, macht das Gleiche. Und in Südafrika verkleidet sich Lasizwe Dambuza häufig als Frau für seine komödiantischen Sketche. Plötzlich scheint afrikanische Comedy von männlichen Comedians nicht mehr vollständig zu sein, wenn es nicht einen fiktiven, weiblichen Charakter gibt, der den Comedian dazu bringt, sich so zu verkleiden, wie er es für effektiv hält, um diesen darzustellen.
Zics-Aloma-Comedy_by_dnbstories.com
Und während die Sketche oft urkomisch sind, ist es schwer zu sagen, ob sie tatsächlich eine willkommene Veränderung in der afrikanischen Comedy sind oder nicht. Ein kürzlicher Sketch von Flaqo Raz, in dem er sich auf Instagram über Frauen mit Make-up und manikürten Nägeln lustig machte, zog den Zorn einiger kenianischer Twitter-Nutzerinnen auf sich, von denen viele der Meinung waren, dass er diesmal eine Grenze überschritten hatte. Eine Grenze, die zu dünn ist, wenn man bedenkt, dass viele afrikanische Gesellschaften immer noch mit dem Patriarchat zu kämpfen haben, das letztlich Misogynie hervorbringt.
Zics Aloma hat schon früher in seiner weiblichen Charakterisierung für Schlankheitspillen für Frauen geworben. Eine jüngste Kreation von ihm ist die Figur der Angelica, in der er in Weste und Biker gekleidet ist, die Taille mit einem Gürtel zusammengezogen und ausgestopft, um Hüften und einen dicken Hintern zu implizieren. Angelicas Charakter soll kontrovers sein und eine Darstellung einer promiskuitiven Frau darstellen. Das zerzauste Erscheinungsbild seiner anderen weiblichen Charaktere ist in der Tat fragwürdig, die Wahl der Perücken oft gewollt, aber nichtsdestotrotz höchst unterhaltsam und urkomisch.
flagorazz_by thekenyanman.co.ke
In einem Afrika, in dem Cross-Dressing meist verpönt ist, ist es interessant und auch kurios, diese plötzliche Entwicklung zu beobachten. Vielleicht um die afrikanischen Mütter zu feiern, haben sich die meisten Komiker dafür entschieden, die Figur einer Mutter in ihre Sketche einzubauen. Wenn jedoch zu viele Comedians das Gleiche online machen, dann wird es alt und müde, daher die Einbeziehung einer Vielzahl von weiblichen Charakteren.
Und hier liegt das Problem. Während sich die afrikanische Comedy entwickelt hat, hat sich auch die afrikanische Frau weiterentwickelt. Was vor einigen Jahren noch als Tabu für eine afrikanische Frau galt, ist heute kein Tabu mehr. Was von Männern als weiblicher Charakter angesehen wird, gilt nicht unbedingt für alle Frauen im Allgemeinen. Das bringt auch das unglückliche Problem mit sich, dass man sich ständig auf weibliche Stereotypen verlässt, um einen Charakter zu kreieren.
Und natürlich gibt es das Problem der Homophobie in vielen afrikanischen Gesellschaften. Es ist nicht ungewöhnlich, dass man unter bestimmten Sketchen auf geschmacklose Kommentare stößt, in denen die kommentierenden Internetnutzer ihren Unmut über die Darstellung einer Frau durch den Comedian äußern und diese als schwul bezeichnen. Wie schaffen es die Comedians, auf diesem schmalen Grat zu wandeln, ohne noch mehr Hass gegen die LGBTQI-Community zu schüren, Stereotypen über Frauen aufrechtzuerhalten und gleichzeitig einen harmlosen, guten komödiantischen Inhalt zu liefern? In der Tat, eine schwer zu beantwortende Frage.
Es wäre jedoch heuchlerisch zu behaupten, dass wir diese Art von komischem Relief inmitten einer Pandemie nicht bräuchten. Und den Komikern, die einen Schritt weiter gegangen sind und diese Figuren erschaffen haben, um uns zum Lachen zu bringen, gebührt ein großes Lob. Covid-19 hat unser Verhalten in vielen Dingen verändert und vor allem hat es die afrikanische Comedy so revolutioniert, dass sie nie wieder dieselbe sein wird. Und das ist auch bitter nötig.
Über die Autorin:
Lorna Likiza ist eine kenianische Schriftstellerin, Lehrerin für Französisch und Gründerin der Heroe Buchmesse. Ihre Belletristik und Sachbücher sind in verschiedenen Literaturzeitschriften in Afrika und den USA erschienen. Ihr Kinderbuchentwurf stand auf der Longlist für den Golden Baobab Prize 2018. Es wird im März 2022 bei Bright Lights Books erscheinen. Sie lebt in Mombasa, Kenia, wo sie sich aktiv in der Literaturszene engagiert.
Some links to the comedians:
Zics Aloma
https://dnbstories.com/2021/05/full-biography-of-nigerian-comedian-zics-aloma.html
Flaqo Raz
https://www.facebook.com/flaqo411/
Terence Creative
https://www.capitalfm.co.ke/thesauce/the-saucey-details-of-the-love-triangle-between-terence-creative-milly-chebby-and-anita-soina/
Copyright: cultureafrica2021