Book Review: Töchter Haitis/Daughters of Haiti von/of Marie Vieux-Chauvet /1954 revisited
Töchter Haitis der haitanischen Autorin Marie Vieux-Chauvet ist beim Klassikerverlag Manesse in einer deutschen Erstausgabe mit umfangreichen Anmerkungen erschienen. Das Nachwort schrieb die bekannte Professorin und Essayistin Kaima L. Glover. Im Frühjahr 2023 wird ein weiteres Buch von Marie Vieux-Chauvet bei Manesse erscheinen.
Von Hans Hofele
FOR ENGLISH VERSION PLEASE SCROLL DOWN
Die Töchter Haitis von Marie Vieux-Chauvet sind also eine Neuentdeckung. Mehr als 60 Jahre nach ihrer Veröffentlichung kann man es also auf Deutsch lesen. Ist es wert, dieses 1954 erschienene Buch neu zu entdecken? Eine Antwort liegt sicherlich in der wunderbaren Übersetzung von Nathalie Lemmens. Sie schafft den Spagat, den Charme der 50er Jahre Sprache mit dem aktuellen Farbton der heutigen Sprachwelt zu verschmelzen. Die Hürden des "kolonialen Sprechens in postkolonialen Zeiten", wie es der Verlag selbst benennt,mussten überwunden werden, eine angemessene Sprache gefunden werden. Die Arbeit hat sich mehr als gelohnt: Nicht alle Romane aus den 1950ern klingen so modern wie dieses Buch. Das Lesen ist ein Genuss. Doch wer sich auf eine Reise nach Haiti der 1940er Jahre einlässt, erlebt nicht nur eine farbenfrohe Romance mit Karibikflair. Ganz schnell steht diese Story an einem tiefen Abgrund. Denn der Roman in seiner Erzählung und leider auch in seiner politischen Wirklichkeit hat bis heute Bestand. Haiti ist und bleibt ein ewiger Unruheherd, ein Ort für viele politischen und menschlichen Tragödien. Es ist auch einer der Gründe, dieses Buch zu lesen und Hintergründe für diesen Konflikt zu erfahren.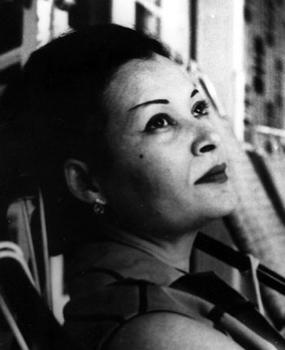 Töchter Haitis lässt sich nicht so einfach in Schubladen stecken. Der Roman ist vieles: Revolutionsroman, Emanzipationsgeschichte, Gesellschaftsroman. Die Struktur des Romans ist dabei schon visionär, weil sehr modern. Fast schon filmisch ist der Duktus, das Maß der Steigerung. Wir bekommen Hinweise, von denen wir ahnen, dass sie später noch wichtig sein werden. Und wir ahnen, dass sich spätere Bestseller aus der Kategorie Gesellschaft und Revolution wie Das Geisterhaus, Die Stunde der Komödianten aber vor allem Die bewohnte Frau von Giaconda Belli bei Vieux-Chauvet bedient haben. Hat sie sich bei Wem die Stunde schlägt bedient? Es ist nicht bekannt, aber zumindest der zweite Teil des Romans knüpft an die dichte Erzählweise des im Spanischen Bürgerkrieg spielenden Buchs Hemingways an. Sei es drum. Nichts oder nur wenig deutet im ersten Drittel des Romans die heraufziehende Dramatik an. Da dehnt sich die Zeit und wir werden ein bisschen eingelullt vom gelangweilten Nichtstun der jungen Lotus.
Wir befinden uns in der Hauptstadt Haitis, Port-au-Prince, Anfang der 1940er Jahre. Lotus ist die Tochter einer Lebedame und Prostituierten. Als Mulattin gehört sie der Führungsschicht Haitis an. Es ist eine kleine Schicht, die im Land die Fäden in der Hand behält. Dem gegenüber steht die Mehrheit der Schwarzen, die überwiegend in Armut leben. Als die Mutter stirbt, hinterlässt sie der Tochter ein Haus im besten Viertel der Stadt, nicht viel Vermögen und einen zweifelhaften Ruf. Lotus richtet sich im bequemen Leben der Elite ein, hat Hausangestellte und ansonsten nicht viel zu tun. Partys und Hausarrangements erfüllen den Tag. Oder einfach Nichtstun. Schon bald wird auch die junge Lotus von Männern umworben. Sie hat aber nur Verachtung für die meisten dieser Männer übrig. Sie macht ihre Mutter und ihren zweifelhaften Lebensstil für dieses Verhalten verantwortlich. Waren es doch Männer, die ihre Mutter wie eine Ware benutzt haben. Erst später erfährt sie die Hintergründe für diesen Lebensstil. Nur Georges Caprou hat bei ihr eine Chance. Eine Amour Fou beginnt. Es ist auch George, der ihr für die soziale Lage des Landes die Augen öffnet. Mit seinem Verve entfacht er auch in Lotus ein Feuer. Sie beginnt ihre armen und unterprivilegierten Nachbarn in Port-au-Prince nun anders zu betrachten. Ihre existenzielle Not betrachtet sie nicht mehr mit Abscheu, nun wächst Hilfsbereitschaft,   sie entwickelt sogar eine starke Empathie. In der dramatischen Weiterentwicklung des Romans werden nicht nur die Gesellschaftsordnung umgestülpt. Es beginnt nun auch für die Mulattische Upper Class ungemütlich zu werden. Sie werden zunehmend zum Feindbild der revoltierenden schwarzen Bevölkerung.
Die Story hat einen sehr realen Hintergrund. Von vielen Schwarzen in der Sklaverei und später der Diaspora verehrt, galt Haiti doch als erstes Land der Welt, das sich 1804 aus eigener Hand von den französischen Sklavenhaltern und Kolonialherren befreite. Doch auf die Befreiung folgte nicht Prosperität. Immer wieder mischten sich Regionalmächte wie die USA direkt in das politische Geschehen auf der Insel ein. Auch die benachbarte Dominikanische Republik mit ihren eigenen Diktaturen ließ nichts unversucht, den Nachbarn zu destabilisieren. Besonders perfide waren auch auf Haiti das Ausspielen der Hautfarbe. Je nach politischer Ansicht konnte so der Unmut der Bevölkerung kanalisiert werden. Ein billiges Instrument der politischen Agitation. Auch real kam es in den 1940er Jahren zur Revolution in Haiti. Eine Periode der Schwarzen an der Macht löste die Jahrzehntelange Führung der Mulatten ab. Freier wurde es dadurch nicht. Nach Dumarsais Estimés Regierung folgte später der Diktator Duvalier, bekannt als "Papa Doc.
Töchter Haitis ist kein in erster Linie politisches Buch. Es zeigt aber durch sein Verweben von privatem und politischem, dass sich gerade dieses Spannungsfeld in einem Pulverfass wie Haiti nicht auftrennen lässt. Marie Vieaux-Chavet ist eine sehr genaue Beobachterin und liebt erzählerische Details. Dennoch verliert sie sich nicht darin, treibt nach anfänglicher Gemütlichkeit den Roman schnell voran. Und sie hat nicht nur in punkto Menschlichkeit und Empathie eine klare Botschaft. In ihrem echten Leben, das vielfach Anknüpfungspunkte im Roman findet, brachte ihr diese Haltung mehr als Schwierigkeiten ein. Als "Papa Doc" Francois Duvalier in den 1950er Jahren an die Macht kommt, wird es für die Schriftstellerin gefährlich. Sie muss außer Landes und lässt sich in den USA nieder, wo sie fortan lebt und schreibt. Töchter Haitis ist ihr erster Roman und bewies viel Weitsicht. Es macht ihn auch deswegen bis heute lesenswert. Sprache, Stil und die wunderbar spannende Geschichte laden zur Wiederentdeckung einer großen Autorin ein. Im Mai 2023 folgt dann der zweite Roman Vieux-Chavets, Tanz auf dem Vulkan, mit einer neu übersetzten Ausgabe. Wir können uns darauf freuen.
Marie Vieux-Chavet: Töcher Haitis
282 Seiten. Mit Anmerkungen und Nachwort., Manesse Verlag München.
ENGLISH VERSION
Daughters of Haiti by Haitian author Marie Vieux-Chauvet has been published by the classic publisher Manesse in a new translation and extensive annotations. The afterword was written by the well-known professor and essayist Kaima L. Glover.
Christmas is over, now you can not only choose books to give as gifts, you can read them yourself. Newly published is Daughters of Haiti by Marie Vieux-Chauvet. Is it worth rediscovering this book published in 1954? One answer certainly lies in the wonderful translation by Nathalie Lemmens. She manages the balancing act of blending the charm of 1950s language with the current hue of today's linguistic world. Not all novels from the 1950s sound as modern as this book. The fact that Manesse has had the books retranslated by Marie Vieux-Chauvet, along with the extra fine binding and excellent printing, must be paid for at the checkout. But this book is a delight.  But if you embark on a journey to 1940s Haiti, you won't just experience a colorful romance with Caribbean flair. Very quickly, this story is on a deep precipice. For the novel in its narrative and, unfortunately, also in its political reality has endured to this day. Haiti is and remains an eternal trouble spot, a place for many tragedies. Also one of the reasons to read this book and learn backgrounds for this conflict.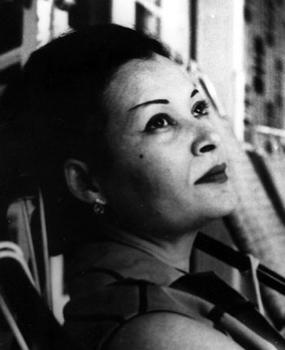 Daughters of Haiti is not easily pigeonholed. The novel is many things: a revolutionary novel, a history of emancipation, a social novel. The structure of the novel is already visionary, because it is very modern. And we suspect that later classics such as The Haunted House, The Hour of the Comedians, but above all The Inhabited Woman by Giaconda Belli have made use of Vieux-Chauvet. Did she help herself to Whom the Hour Strikes? It is not known, but at least the second part of the novel ties in with the dense narrative style of Hemingway's book set in the Spanish Civil War. Nothing or little in the first third of the novel hints at the drama to come. Time stretches and we are lulled a bit by the bored idleness of the young Lotus.
We are in Haiti's capital, Port-au-Prince, in the early 1940s. Lotus is the daughter of a lady-lifer and prostitute. As a mulatto, she belongs to Haiti's ruling class. It is a small class that pulls the strings in the country. In contrast, the majority of blacks live predominantly in poverty. When her mother dies, she leaves her daughter a house in the best part of town, not much wealth and a dubious reputation. Lotus settles into the comfortable life of the elite, has maids and not much else to do. Parties and house arrangements fill the day. Or simply doing nothing. Soon, young Lotus is also being courted by men. But she has only contempt for most of these men. She blames her mother and her dubious lifestyle for this behavior. After all, it was men who used her mother like a commodity. Only later does she learn the background to this lifestyle. Only Georges Caprou has a chance with her. An amour fou begins. It is also George who opens her eyes to the social situation of the country. With his verve, he also lights a fire in Lotus. She now begins to look at her poor and underprivileged neighbors in Port-au-Prince differently. Even develops a strong empathy. In the dramatic progression of the novel, it is not only the social order that is upended. It now begins to get uncomfortable for the mulatto upper class as well. They increasingly become the bogeymen of the revolting black population.
The story has a very real background. Revered by many blacks in slavery and later in the diaspora, Haiti was considered the first country in the world to free itself from French slaveholders and colonial masters by its own hand in 1804. But liberation was not followed by prosperity. Time and again, regional powers such as the United States interfered directly in political events on the island. The neighboring Dominican Republic, with its own dictatorships, left no stone unturned to destabilize its neighbor. Particularly perfidious in Haiti was the use of skin color. Depending on the political point of view, it was possible to channel the population's discontent in this way. A cheap instrument of political agitation. In real terms, too, revolution occurred in Haiti in the 1940s. A period of blacks in power replaced decades of mulatto leadership. It did not make things freer. Dumarsai's Estimés government was later followed by dictator Duvalier, known as "Papa Doc".
Daughters of Haiti is not primarily a political book. But through its interweaving of the private and the political, it shows that it is precisely this area of tension that cannot be unraveled in a powder keg like Haiti. Marie Vieaux-Chavet is a very precise observer and loves narrative detail. Nevertheless, she doesn't get lost in it; after an initial coziness, she quickly drives the novel forward. And she has a clear message not only in terms of humanity and empathy. In her real life, which often finds points of reference in the novel, this attitude brought her more than difficulties. When "Papa Doc" Francois Duvalier came to power in the 1950s, things became dangerous for the writer. She had to leave the country and settled in the USA, where she lived and wrote from then on. Daughters of Haiti is her first novel and shows great foresight. It also makes it worth reading to this day. Language, style and the wonderfully exciting story invite the rediscovery of a great author.
Marie Vieux-Chavet: Daughters of Haiti
282 pages. With notes and epilogue, Manesse Verlag Munich.
Copyright: cultureafrica.net 2023