SiHene: Preserving Ghana's Cultural Heritage – Interview with Founder Rita Mawuena Benissan engl/ger
Si.Hene, which stands for enstoolment in the Akan language is a Ghana-based non-profit foundation, founded 2020 by artist Rita Mawuena Benissan. Rita has Ghanaen roots and lives in Wisconsin (US). Si Hene, in her own words "serves to preserve the archives of the Chieftaincy and traditional culture of Ghana, bringing accessibility and awareness of our culture. We provide a deeper perspective and preserves the legacy of the individuals that once ruled from the 1800s to the modern day. We hope through this foundation to reclaim the power as Ghanaians and bring more accessibility to learn about our royal history!" Si.Hene is very sucessful on social media, shares many unseen photos and film clips and comments.
For cultureafrica, Hans Hofele spoke with Rita Mawuena Benissan about the si.hene and the reason for its success.
Zur deutschen Version bitte nach unten scrollen,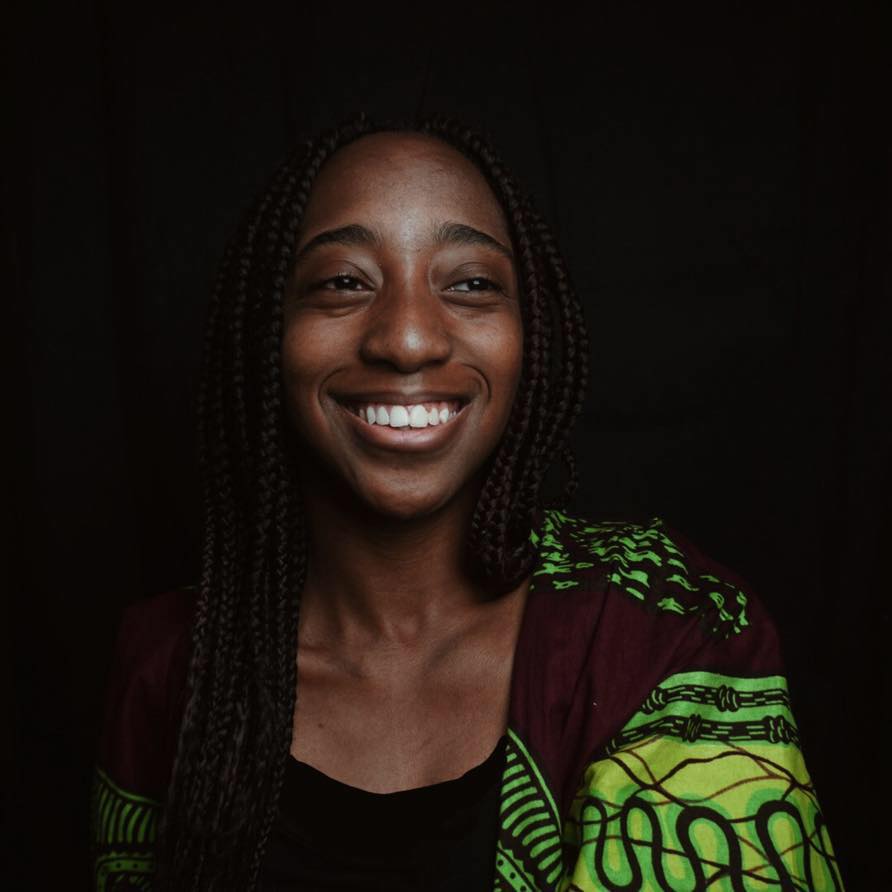 Hans Hofele (HH):Your site exists one and a half year, you have an amazing amount of followers on instagram, have won prizes…Can you explain the huge sucess of si.hene?
Rita Mawuena Benissan (RMB): The project started when I was in graduate school, January 2020, I didn't spend too much time on it the first two months. When Covid came, I had to stay in the apartment for research. You couldn't go to your regular college classes, and you couldn't go to a museum or institution which provides information. All information came online from the phone.
I talked to a lot of people in Ghana, historians, and others. I followed them, they followed me, so it grew. I also used the advertising function on Instagram, so it widened the audience beyond family and friends to art and history lovers or just photography in general. And yes, the Ghanaian audience in Ghana and diaspora grew; they are strongly interested in the documents I posted.
HH: It looks also as the work of a historian, but you aren't, right?
RMB: I call myself an artist/artivist, using my art to make an impact. I am a recent graduate art student and my graduate research was focusing on royal umbrellas that are used in Ghana. When I first began my search on the royal umbrellas, I was able to connect with historians at the Manhyia Palace. It really touched them how passionate I was about such an object, they took their time to explain every detail about the umbrellas, from the history, the use, and etc.
HH: Why is royal history so important for the people in Ghana?
RMB: I believe all of our cultural aspects of Ghana's traditions and heritage connects to the chieftaincy. When it comes to our surnames, it has connections to a chieftaincy stool. I find that so important. One of the reasons why we are so knowledgeable about where we come from is the storytelling that started with our family and our elders.
HH: Is one of the reasons you are doing this because you are in the diaspora, Ghana is far away and the royal history shines brighter from the distance?
RMB: If you grow up in the US or abroad, you only get half of the experience of your Ghanaian or African identity. Until you can travel back home and get the whole experience, that was my reality. What made me more connected to Si Hene, was to find my royal history/lineage. My grandfather on my mom's side was a traditional chief in the Wusuta in the Volta region; he was Togbe Fosuhene III. But there isn't much information about him. Like many parts of our history, the stories are not recorded and the access to them is difficult. Many historians would focus on the Ashanti, Eastern, and Central Region, which creates an emptiness for other regions such as the Volta Region. The information is out there; the question is: how do you get them?
The information is out there; the question is: how do you get them?
HH: In the United States, in Europe we have all this archives. In Germany every town, county and state has its own archive. Only some african countries have those archives. Does this fact make your work more difficult?
RMB: It makes it very difficult. As a graduate student, I have access to various of institutions' databases such as museums and universities. The negative point about this situation is that the information provided has standard details from the western perspective. Either the right or wrong information is the official details that everybody has through that institution, and sometimes, you can't go deeper with it. Majority of the photos that are in these institutions Ghana doesn't own and they are not located in the country. Even on the Si Hene page, 95% of the photos are not located in Ghana, they are located abroad. So you perhaps have the possibility to find the photo or name of someone, you have to ask yourself: "Is this correct? Who wrote this information "? Were they Ghanaians, or were they historians, missionaries, or foreigners from abroad?
You can find a photo, but you don't have the person's name or the proper spelling. The pictures are titled "Chief of the Gold Coast "or "King of Kumasi or Kumase. " Those are not terms that Ghanaians use. It's from the western perspective.
Sometimes it makes it more difficult because the accessibility in finding someone to verify the information can be hard when you are across the world.
HH: The churches, the missionary, the colonialists make the history, tell the story, not the people from Ghana. Do you see a shift today towards a more authentic Ghanaian look on its history and are there other people who do such history work in Ghana like you?
RMB: Yes, there is a significant shift. The use of social media platforms like Instagram, becoming an open space for individuals throughout the continent, who are passionate about history or photographic archives to display their work or ideas, brings in a new light to digital preservation. Black Archive is one example that shows pictures on Instagram of historical, families and intimate moments of black life in the United States. It's an easy way to get the history to the public. You can engage with so many different archives posted in a day, just by looking at your phone.
HH: Historians write and publish often in a complicate speech. Is it a favor not to come from the historian, but the artist side to approach the theme? Do you also have difficult themes like the involvement of Ghanaiean society in slave trade or collaboration with colonialists?
RMB: Yes, I do. Like many of the photos, I still don't have the correct details of chiefs' interactions with colonialists. Sometimes people comment on why I occasionally post illustrations that show the dark sides of history. Still, in a way, we need to provide a happy but sad side to our past to understand better what occurred and why we do certain traditions in our modern-day.  I get questions like: Why does this happen? What was the purpose of this sacrifice, of this procession?  Why does this chief stand beside a colonialist, giving a handshake? What was the agreement behind it?
It's all a learning process for me to gather more information and figure out the good and bad sides during that specific meetings or events. This is what happens when there is a gap in the storytelling of our history. We need to get to the point where we now tell the whole story, and not the cut and paste version
HH: Tell us about the Open Call for investigations throughout the country in Ghana?
RMB: I want to grow the Si Hene team with bring in interns. There are a lot of students, graduates, and undergraduates who have knowledge and passion. But often don't have the opportunity to go deeper into their passion because the support is not there. I want to be able to provide that in a small way. Not one person can tell the history of Ghana, we need the whole community to capture the different perspectives and experiences. Through different generations, how do we value our past? How do we make it relatable for people to dive deeper?
We can succeed in the western world, but how can we grow in our own country with our history? Our history is the reason why we are known, the royals, the powerful and rich traditions. We have to ask: What are we bringing to our children, the youth, the people, and the world? And also what are we leaving behind?
We can succeed in the western world, but how can we grow in our own country with our history?
HH: In recent years, oral history became an important part of the teached history, is that a factor for ghanian history?
RMB: It's a way to get answers. Oral storytelling was the primary way that our history was told before photography became known. Many times people will recognize a name in a book or in our captions, but not not recognize the face in the photo. Many of our stories and proverbs are inspired by oral history. There might not be a photo to show that event but we will forever have the knowledge of our history because of the stories that our elders told us, such as how a spider inspired weavers to create kente, the Golden Stool descending from the sky, etc.
HH: The royal history is also connected to arts. You have published some parts of archives on your website. How important is art for the ghanaian people?
RMB: Art is essential for everybody because literally everything we have, every tradition, comes from art. The royal umbrellas for example, are very artistic; the stool is artistic and full of stories behind them. The animals that represent it, the colors that each region uses, especially in the Ashanti region. Using Kente Cloth as an example, they use very bright-colored thread to weave in the Ashanti Region. In the Volta region, you see more neutral tone colors. Art is very integrated in our history and our culture. But how do we bring it to a new life there? Art and artists are not so valued in Ghana, even if the people realize that nearly everything they see which is nice is also designed by an artist.
HH: We have hot discussions in the western world about the restitutions of stolen artifacts. Some countries like France and Germany started the process to give back. Is there also a discussion in Ghana?
RMB: To be honest, I don't think it is. The conversation is here but not as big as in Nigeria or Benin. Many of our artifacts are not well protected. We don't have enough museum spaces to hold those artifacts to be seen in a way they need to be seen.
A lot of artifacts can be bought off eBay, even the royal stools. Collectors can come to Ghana and buy the objects and travel back with them to their home or institution abroad. I wish the conversation would be more, if the artifacts can return. But you also have to ask yourself, are the institutions able to hold these artifacts in Ghana?  Because if we don't preserve them, they will be destroyed and gone. We need buildings to keep these artifacts, and we need specialized teams behind to maintain them. Also, the photos and documents are more than 100 years old and you need special technology to preserve them well. It's a knowledge of preserving, we mostly don't have in Ghana.
HH: Is it a very european look to say, you need a museum to go there to see your history displayed? Does the people in Ghana have a special way of rememberence?
RMB: Historically oral storytelling is one of our main ways of remembering our history and traditions specially from our elders. But it raises the question: what is next?
We don't take the opportunity to build more spaces to present our culture. One problem is that people will travel outside of Ghana to visit museums such as the British Museum or the Smithsonian to get excited about their own story being displayed. But in their own country, they don't have the same feeling. We don't value it in our country, and it's appreciated outside, in the western world but not in Ghana.
One problem is that people will travel outside of Ghana to visit museums such as the British Museum or the Smithsonian to get excited about their own story being displayed. But in their own country, they don't have the same feeling.
So the question is, how can we manage to show more value in our culture, how can our people value where they come from, and how do we bring individuals to spaces such as institutions in our country?
HH: Maybe with collaborations from abroad?
RMB: Definitely yes. With collaborations, we hope to continue the conversation on how we can preserve our history. We all have these conversations about our vision but the results sometimes don't happen. There are a lot of unfinished businesses, ideas, and even properties. So how we work together as one to create successful results and collaboration is such an essential element for that to happen.  We can have research together, network together and changes will happen.
HH: Whats your plans for the future, is there coming up?
RMB: Our goal for our 2nd year is to host a travel exhibition throughout the whole country. We want to bring history directly to the people, to schools, universities, work, marketplaces, and the national monument. It will be a great way for the country and world to appreciate our heritage and even learn more about the umbrellas that we see but know be knowledge on. The royal umbrellas will be the main focus of the exhibition; because of the object's size, we hope this exhibition will give our viewers a deeper understanding and appreciation for our heritage and history!
HH: Thank you very much.
We want to bring history directly to the people, to schools, universities, work, marketplaces, and the national monument.
DEUTSCHE VERSION
Si.Hene, was in der Akan-Sprache "Einsetzen/Inauguration" bedeutet, ist eine in Ghana ansässige gemeinnützige Stiftung, die 2020 von der Künstlerin Rita Mawuena Benissan gegründet wurde. Rita hat ghanaische Wurzeln und lebt in Wisconsin (USA). Si Hene, in ihren eigenen Worten "dient dazu, die Archive der Chieftaincy und der traditionellen Kultur Ghanas zu bewahren und unsere Kultur zugänglich und bewusst zu machen. Wir bieten eine tiefere Perspektive und bewahren das Erbe der Personen, die einst von den 1800er Jahren bis heute regierten. Wir hoffen, dass wir durch diese Stiftung die Macht der Ghanaer zurückgewinnen und mehr über unsere königliche Geschichte erfahren können!" Si.Hene ist sehr erfolgreich in den sozialen Medien, teilt viele ungesehene Fotos und Filmausschnitte und kommentiert.
Für cultureafrica sprach Hans Hofele mit Rita Mawuena Benissan über si.hene und den Grund für ihren Erfolg.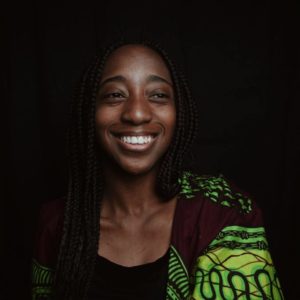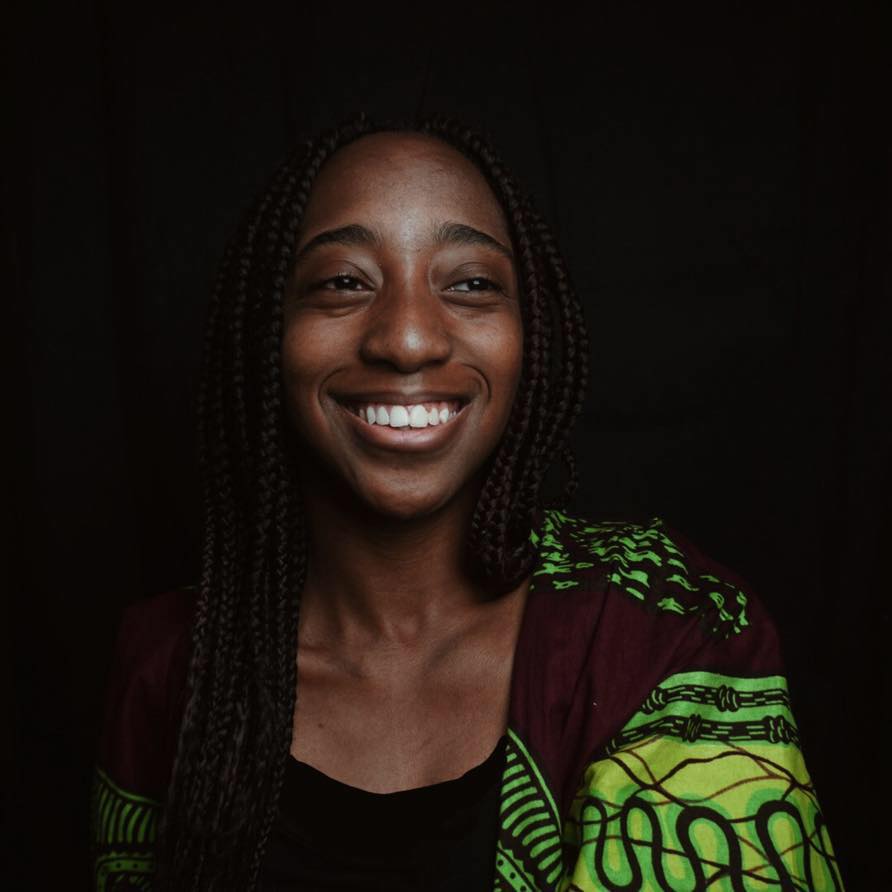 HH: Eure Seite gibt es seit anderthalb Jahren, ihr habt unglaublich viele Follower auf Instagram, habt Preise gewonnen… Kannst du den großen Erfolg von si.hene erklären?
Rita Mawuena Benissan (RMB): Das Projekt begann, als ich im Graduiertenkolleg war, im Januar 2020, in den ersten zwei Monaten habe ich nicht viel Zeit damit verbracht. Als Covid kam, musste ich zu Forschungszwecken in der Wohnung bleiben. Man konnte nicht zu den normalen College-Kursen gehen und auch nicht in ein Museum oder eine Institution, die Informationen bereitstellt. Alle Informationen kamen online über das Netz.
Ich habe mit vielen Menschen in Ghana gesprochen, mit Historikern und anderen. Ich folgte ihnen auf Instagram, sie folgten mir, und so ist es gewachsen. Ich habe auch die Werbefunktion auf Instagram genutzt und so das Publikum über Familie und Freunde hinaus auf Kunst- und Geschichtsliebhaber oder einfach nur auf Fotografie im Allgemeinen ausgeweitet. Und ja, das ghanaische Publikum in Ghana und in der Diaspora ist gewachsen; sie sind sehr an den von mir geposteten Dokumenten interessiert.
HH:Es sieht auch wie die Arbeit eines Historikers aus, aber das sind Sie nicht, richtig?
RMB: Ich bezeichne mich selbst als Künstler/Aktivist, der mit seiner Kunst etwas bewirken will. Ich habe vor kurzem meinen Abschluss in Kunst gemacht und meine Forschung konzentrierte sich auf königliche Regenschirme, die in Ghana verwendet werden. Als ich mit meinen Recherchen über die königlichen Regenschirme begann, konnte ich mit Historikern des Manhyia-Palastes in Kontakt treten. Sie nahmen sich die Zeit, mir jedes Detail über die Schirme zu erklären, von der Geschichte über die Verwendung bis hin zu anderen Dingen.
HH: Warum ist die königliche Geschichte so wichtig für die Menschen in Ghana?
RMB: Ich glaube, dass alle kulturellen Aspekte der ghanaischen Traditionen und des Erbes mit dem Häuptlingstum verbunden sind. Wenn es um unsere Nachnamen geht, haben sie Verbindungen zu einem Häuptlingsstuhl. Das finde ich sehr wichtig. Einer der Gründe, warum wir so gut über unsere Herkunft Bescheid wissen, ist das Geschichtenerzählen, das mit unserer Familie und unseren Ältesten begann.
HH: Ist einer der Gründe, warum Sie das tun, dass Sie in der Diaspora leben, Ghana weit weg ist und die königliche Geschichte aus der Ferne heller leuchtet?
RMB: Wenn man in den USA oder im Ausland aufwächst, erfährt man nur die Hälfte seiner ghanaischen oder afrikanischen Identität. Solange man nicht nach Hause reisen kann, um die ganze Erfahrung zu machen, war das meine Realität. Was mich noch mehr mit Si Hene verband, war die Entdeckung meiner königlichen Geschichte/Abstammung. Mein Großvater mütterlicherseits war ein traditioneller Häuptling der Wusuta in der Volta-Region; er hieß Togbe Fosuhene III. Aber es gibt nicht viele Informationen über ihn. Wie bei vielen Teilen unserer Geschichte sind die Geschichten nicht aufgezeichnet und der Zugang zu ihnen ist schwierig. Viele Historiker konzentrieren sich auf die Ashanti, Eastern und Central Region, wodurch andere Regionen, wie die Volta Region, unerforscht bleiben. Die Informationen sind vorhanden, die Frage ist nur: Wie kommt man an sie heran?
HH: In den Vereinigten Staaten, in Europa haben wir alle diese Archive. In Deutschland hat jede Stadt, jeder Landkreis und jedes Bundesland sein eigenes Archiv. Nur einige afrikanische Länder haben solche Archive. Macht diese Tatsache deine Arbeit schwieriger?
RMB: Es macht sie sehr schwierig. Als Doktorand habe ich Zugang zu verschiedenen Datenbanken von Institutionen wie Museen und Universitäten. Das Negative an dieser Situation ist, dass die bereitgestellten Informationen Standardangaben aus westlicher Sicht sind. Ob die Informationen richtig oder falsch sind, hängt von den offiziellen Angaben ab, die jeder über die jeweilige Institution hat, und manchmal kann man damit nicht weiter gehen. Die meisten Fotos, die in diesen Institutionen zu finden sind, gehören nicht Ghana und befinden sich nicht im Land. Selbst auf der Si Hene-Seite befinden sich 95 % der Fotos nicht in Ghana, sondern im Ausland. Wenn Sie also die Möglichkeit haben, das Foto oder den Namen von jemandem zu finden, müssen Sie sich fragen: "Ist das richtig? Wer hat diese Informationen verfasst"? Waren es Ghanaer, oder waren es Historiker, Missionare oder Ausländer aus dem Ausland?
Sie finden ein Foto, aber Sie haben weder den Namen der Person noch die richtige Schreibweise. Die Bilder sind mit "Häuptling der Goldküste" oder "König von Kumasi oder Kumase" betitelt. "Das sind keine Bezeichnungen, die Ghanaer verwenden. Das ist die westliche Sichtweise.
Manchmal wird es dadurch schwieriger, weil es schwer sein kann, jemanden zu finden, der die Informationen überprüft, wenn man sich auf der anderen Seite der Welt befindet.
HH: Die Kirchen, die Missionare, die Kolonialisten machen die Geschichte, erzählen die Geschichte, nicht die Menschen aus Ghana. Sehen Sie heute einen Wandel hin zu einem authentischeren ghanaischen Blick auf die Geschichte des Landes, und gibt es andere Menschen, die wie du in Ghana eine solche Geschichtsarbeit leisten?
R: Ja, es gibt eine deutliche Veränderung. Die Nutzung von Social-Media-Plattformen wie Instagram, die zu einem offenen Raum für Menschen auf dem ganzen Kontinent werden, die sich für Geschichte oder Fotoarchive begeistern, um ihre Arbeit oder Ideen zu präsentieren, lässt die digitale Bewahrung in einem neuen Licht erscheinen. Black Archive ist ein Beispiel, das auf Instagram Bilder von historischen, familiären und intimen Momenten des schwarzen Lebens in den Vereinigten Staaten zeigt. Es ist ein einfacher Weg, die Geschichte an die Öffentlichkeit zu bringen. Man kann sich mit so vielen verschiedenen Archiven beschäftigen, die an einem Tag gepostet werden, indem man einfach auf sein Handy schaut.
HH: Historiker schreiben und veröffentlichen oft in einer schwierigen Sprache. Ist es ein Vorteil, wenn man sich dem Thema nicht von der Seite des Historikers, sondern von der Seite des Künstlers nähert? Haben Sie auch schwierige Themen wie die Verwicklung der ghanaischen Gesellschaft in den Sklavenhandel oder die Zusammenarbeit mit den Kolonialisten?
RMB: Ja, die habe ich. Wie bei vielen der Fotos habe ich noch immer nicht die richtigen Details über die Interaktionen der Häuptlinge mit den Kolonialisten. Manchmal kommentieren die Leute, warum ich gelegentlich Illustrationen einstelle, die die dunklen Seiten der Geschichte zeigen. In gewisser Weise müssen wir jedoch auch die glückliche, aber auch die traurige Seite unserer Vergangenheit zeigen, um besser zu verstehen, was passiert ist und warum wir bestimmte Traditionen in unserer heutigen Zeit pflegen.  Ich bekomme Fragen wie: Warum geschieht dies? Was war der Zweck dieses Opfers, dieser Prozession?  Warum steht dieser Häuptling neben einem Kolonialisten und schüttelt ihm die Hand? Was war die Vereinbarung dahinter?
Das alles ist ein Lernprozess für mich, um mehr Informationen zu sammeln und die guten und schlechten Seiten dieser speziellen Treffen oder Ereignisse herauszufinden. Das ist es, was passiert, wenn es eine Lücke in der Erzählung unserer Geschichte gibt. Wir müssen an den Punkt gelangen, an dem wir die ganze Geschichte erzählen und nicht nur eine zusammengeschnittene Version.
HH: Erzählen Sie uns etwas über den Open Call/ Aufruf für Untersuchungen im ganzen Land?
RMB: Ich möchte das Team von Si Hene vergrößern und Praktikanten einstellen. Es gibt viele StudentInnen, HochschulabsolventInnen und Diplomanden, die über Wissen und Leidenschaft verfügen. Aber sie haben oft nicht die Möglichkeit, ihre Leidenschaft zu vertiefen, weil es keine Unterstützung gibt. Ich möchte in der Lage sein, diese Unterstützung im Kleinen zu leisten. Die Geschichte Ghanas kann nicht von einer Person allein erzählt werden, wir brauchen die ganze Gemeinschaft, um die verschiedenen Perspektiven und Erfahrungen zu erfassen.
Wie können wir unsere Vergangenheit über verschiedene Generationen hinweg wertschätzen? Wie machen wir sie für die Menschen erlebbar, damit sie tiefer eintauchen?
Wir können in der westlichen Welt erfolgreich sein, aber wie können wir in unserem eigenen Land mit unserer Geschichte wachsen? Unsere Geschichte ist der Grund, warum wir bekannt sind, die Könige, die mächtigen und reichen Traditionen. Wir müssen uns fragen: Was bringen wir unseren Kindern, der Jugend, den Menschen und der Welt mit? Und was lassen wir zurück?
HH: In den letzten Jahren wurde die mündliche Überlieferung zu einem wichtigen Teil der Geschichtsforschung, ist das ein Faktor für die ghanaische Geschichte?
R: Es ist eine Möglichkeit, Antworten zu bekommen. Bevor die Fotografie bekannt wurde, war die mündliche Überlieferung der wichtigste Weg, unsere Geschichte zu erzählen. Oftmals erkennen die Menschen einen Namen in einem Buch oder in unseren Bildunterschriften, aber nicht das Gesicht auf dem Foto. Viele unserer Geschichten und Sprichwörter sind durch mündliche Überlieferungen inspiriert. Vielleicht gibt es kein Foto, das dieses Ereignis zeigt, aber wir werden für immer das Wissen über unsere Geschichte haben, weil unsere Ältesten uns Geschichten erzählt haben, wie z. B. wie eine Spinne die Weber zur Herstellung von Kente inspirierte, der goldene Stuhl, der vom Himmel herabkam, usw.
HH: Die königliche Geschichte ist auch mit der Kunst verbunden. Sie haben einige Teile der Archive auf Ihrer Website veröffentlicht. Wie wichtig ist die Kunst für das ghanaische Volk?
R: Kunst ist für uns alle wichtig, denn buchstäblich alles, was wir haben, jede Tradition, kommt aus der Kunst. Die königlichen Regenschirme zum Beispiel sind sehr kunstvoll; die Hocker sind kunstvoll und voller Geschichten dahinter. Die Tiere, die sie darstellen, die Farben, die jede Region verwendet, vor allem in der Ashanti-Region. In der Ashanti-Region wird zum Beispiel Kente-Stoff mit sehr buntem Garn gewebt. In der Volta-Region sieht man eher neutrale Farben. Kunst ist ein fester Bestandteil unserer Geschichte und unserer Kultur. Aber wie können wir sie dort in ein neues Leben einführen? Kunst und Künstler werden in Ghana nicht so sehr geschätzt, auch wenn die Menschen erkennen, dass fast alles, was sie sehen und was schön ist, auch von einem Künstler entworfen wurde.
HH: In der westlichen Welt gibt es heiße Diskussionen über die Rückgabe gestohlener Artefakte. Einige Länder wie Frankreich und Deutschland haben mit dem Prozess der Rückgabe begonnen. Gibt es auch in Ghana eine Diskussion darüber?
RMB: Um ehrlich zu sein, glaube ich nicht, dass sie stattfindet. Die Diskussion findet hier statt, aber nicht so intensiv wie in Nigeria oder Benin. Viele unserer Artefakte sind nicht gut geschützt. Wir haben nicht genügend Museumsräume, um diese Artefakte so zu zeigen, wie sie gesehen werden müssten.
Viele Artefakte kann man bei eBay kaufen, sogar die königlichen Hocker. Sammler können nach Ghana kommen und die Objekte kaufen und mit ihnen in ihre Heimat oder in eine Institution im Ausland reisen.
Ich würde mir wünschen, dass mehr darüber gesprochen wird, ob die Artefakte zurückkehren können. Aber man muss sich auch fragen, ob die Institutionen in der Lage sind, diese Artefakte in Ghana aufzubewahren.  Denn wenn wir sie nicht bewahren, werden sie zerstört werden und verschwinden. Wir brauchen Gebäude, um diese Artefakte aufzubewahren, und wir brauchen spezialisierte Teams, um sie zu pflegen. Außerdem sind die Fotos und Dokumente mehr als 100 Jahre alt, und man braucht eine spezielle Technologie, um sie gut zu bewahren. Das ist ein Wissen über die Konservierung, das wir in Ghana meist nicht haben.
HH: Ist es ein sehr europäisches Bild zu sagen, dass man ein Museum braucht, um seine Geschichte ausgestellt zu sehen? Haben die Menschen in Ghana eine besondere Art des Erinnerns?
R: Historisch gesehen ist das mündliche Erzählen von Geschichten eines der wichtigsten Mittel, um sich an unsere Geschichte und unsere Traditionen zu erinnern, vor allem durch unsere Ältesten. Aber es stellt sich die Frage: Was kommt als nächstes?
Wir nutzen nicht die Gelegenheit, mehr Räume zu schaffen, um unsere Kultur zu präsentieren. Ein Problem ist, dass die Menschen ins Ausland reisen, um Museen wie das British Museum oder das Smithsonian zu besuchen und sich für die Darstellung ihrer eigenen Geschichte zu begeistern. Aber in ihrem eigenen Land haben sie nicht das gleiche Gefühl. In unserem Land wird sie nicht geschätzt, in der westlichen Welt schon, aber nicht in Ghana.
Die Frage ist also, wie wir es schaffen können, unserer Kultur mehr Wertschätzung entgegenzubringen, wie unsere Leute ihre Herkunft wertschätzen können und wie wir Einzelpersonen an Orte wie Institutionen in unserem Land bringen können.
HH: Vielleicht mit Kooperationen aus dem Ausland?
RMB: Eindeutig ja. Wir hoffen, dass wir durch die Zusammenarbeit die Diskussion darüber, wie wir unsere Geschichte bewahren können, weiterführen können. Wir alle führen diese Gespräche über unsere Visionen, aber die Ergebnisse werden manchmal nicht umgesetzt. Es gibt viele unvollendete Projekte, Ideen und sogar Immobilien. Wie wir also zusammenarbeiten, um erfolgreiche Ergebnisse zu erzielen, und die Zusammenarbeit ist ein wesentliches Element dafür.  Wir können gemeinsam forschen, uns vernetzen, und es wird sich etwas ändern.
HH: Welche Pläne haben Sie für die Zukunft, gibt es etwas Neues?
Unser Ziel für das zweite Jahr ist es, eine Wanderausstellung im ganzen Land zu veranstalten. Wir wollen die Geschichte direkt zu den Menschen bringen, in Schulen, Universitäten, am Arbeitsplatz, auf Marktplätzen und im Nationaldenkmal. Es wird eine großartige Möglichkeit für das Land und die Welt sein, unser Erbe zu würdigen und mehr über die Schirme zu erfahren, die wir zwar sehen, über die wir aber nur wenig wissen. Die königlichen Regenschirme werden im Mittelpunkt der Ausstellung stehen. Wir hoffen, dass diese Ausstellung aufgrund der Größe des Objekts den Zuschauern ein tieferes Verständnis und eine größere Wertschätzung für unser Erbe und unsere Geschichte vermitteln wird!
HH: Vielen Dank für das Gespräch, Rita.
Copyright: cultureafrica2021