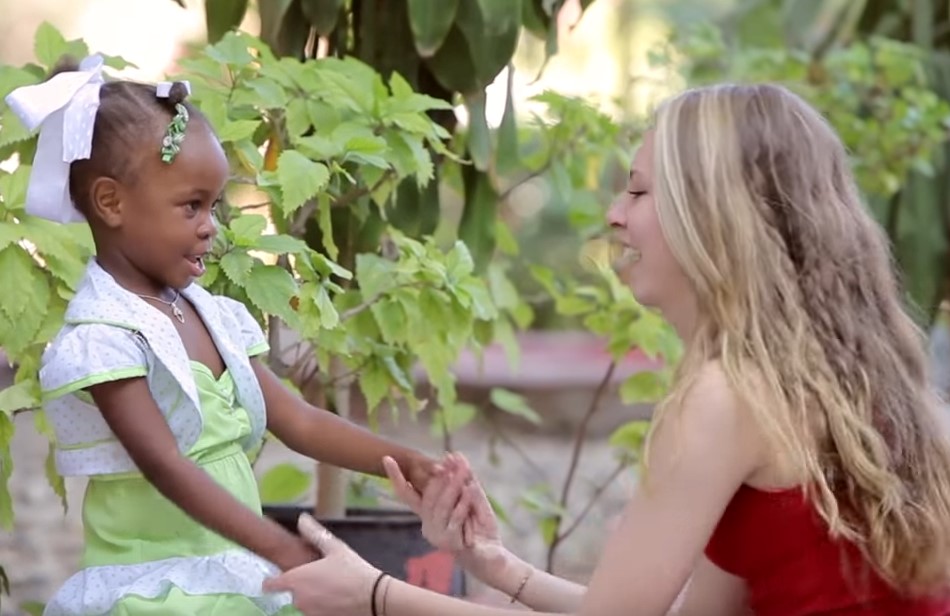 The White Savior Complex – Der Weisse Retter Komplex // Essay by Lorna Likiza – engl/ger
The White Savior Complex – Is Self-Hate to Blame?

by Lorna Likiza
For German Version please scroll down
I am currently reading Out Of Darkness, Shining Light by Zimbabwean Writer, Petina Gappah. The story follows the events just after the death of Scottish Physician, Explorer and Missionary, David Livingstone, and how his African companions decided to transport his body to Bagamoyo so that it could be further transported to his native land for proper burial. It's historical fiction at its finest but one character stands out for me.
Jacob Wainwright. Rescued as a young boy from being sold into slavery by the British, Wainwright is enrolled into the Nassick Mission School in Bombay where in the process he becomes a Christian. With his newfound religion, native name gone, mode of dressing changed and ability to read and write acquired, he transforms into the best example of a self-hating African who would later join the African companions of David Livingstone.
He believes that he has been chosen by God to spread the gospel to his people, whom he is totally convinced are still shrouded in ignorance. Through his recordings in a diary he decides to keep after the death of the doctor, you get a sense of just how much Wainwright felt he was not in the same league as his fellow Africans. Ironically, he thinks he's just the person to bring what he considers the much needed light to them.
Enter White Saviorism. Wikipedia defines the White Savior Complex as a White person who provides help to non-white people in a self-serving manner. The story of Renee Bach is probably the best example of this which has since been recounted in numerous articles across the globe. On July 31st 2020, Nurith Aizenman, writing for npr.org, reported that Renee Bach had settled a lawsuit which had been brought against her by two Ugandan mothers whose children had died in her care and a Civil Rights Organization in a Ugandan Civil Court. Bach agreed to pay Zubeda Gimbo and Annet Kakai a sum of 35m Ugandan Shillings ($9,702) each in damages.
It is indeed very unfortunate that death had to happen before any action could be taken to prevent it. Soon after completing her high school education in the US and with no medical training, Bach came to Uganda and set up Serving His Children, described as a charitable Treatment Center in Jinja. What is most appalling is that between 2010 and 2015, Bach who is often referred to as a missionary, took in about 940 severely malnourished children. Out of these children, 105 died.
It was then in 2015 that the Ugandan authorities took note and proceeded to shut down the center for operating without the required license. But a few years later, they again authorized Bach to re-open this time round in partnership with a Government Health Center in a different district.
Perhaps the most incriminating piece of evidence in this whole saga, was that in trying to highlight her efforts as a classic example of a White Savior, Bach ran a blog throughout detailing her time in Uganda. In one of the photos accompanying a blog post, she is seen performing a medical procedure on a child in totally bad shape.
The question however begs, why did it take the Ugandan government too long to stop this madness? Why does it take so long for many African governments to realize that something is going wrong in orphanages set up by questionable white individuals? Why does it take them too long to realize that children are being exploited all in the name of a white individual with a "passion" for Africa starting initiatives that on the surface look completely harmless yet are used as a cover for the most horrific, unimaginable things ever?
Has years of being made to feel inferior as Africans totally convinced us that we are totally incapable of solving our own problems that we have to always look to the West for a solution? What Renee Bach committed in Uganda is something that could not even be permitted to happen in the West were it the other way round and a young African, without even the most basic of medical training decided to start a charitable center.
I speak of Jacob Wainwright in the opening of this article because he represents the time when this internalized self-hate as "minority" groups began. David Livingstone died in 1873. It was during that period in pre-colonial Africa that the white missionaries had already succeeded in brainwashing some Africans into believing that nothing good could come from them. If it was not being delivered by a white person, then it was savage. It was backward.
It is about time that white foreigners should be vetted in the very same manner that an African native is vetted whenever they express interest in starting institutions where minors or unwell persons are entrusted in their care. But then, as Africans, have we gotten to that level where we are serious enough on this vetting business? Let us have a look at Kenya as an example.
Some years back, it took a TV Exposé to unmask one Mugo wa Wairimu, a supposed gynecologist who had for a long time been sedating female patients in order to sexually abuse them without much resistance. The worst thing is that like a proper doctor, he operated a clinic where women trusted he was professional enough to seek his services on a regular basis. Where were the authorities all this time this was taking place? Indeed, it is this type of laxity that is made worse by the white privilege accorded to white foreigners in Africa.
If the likes of Mugo wa Wairimu could get away with this kind of behavior, what about a white person whom by virtue of the color of their skin, is automatically considered as enlightened and professional?
Indeed, there have been other unfortunate but preventable incidences in Kenya where white registered/known sex offenders in their countries of origin, were permitted to run orphanages where they proceeded to endanger the lives of the orphaned and underprivileged minors in their care.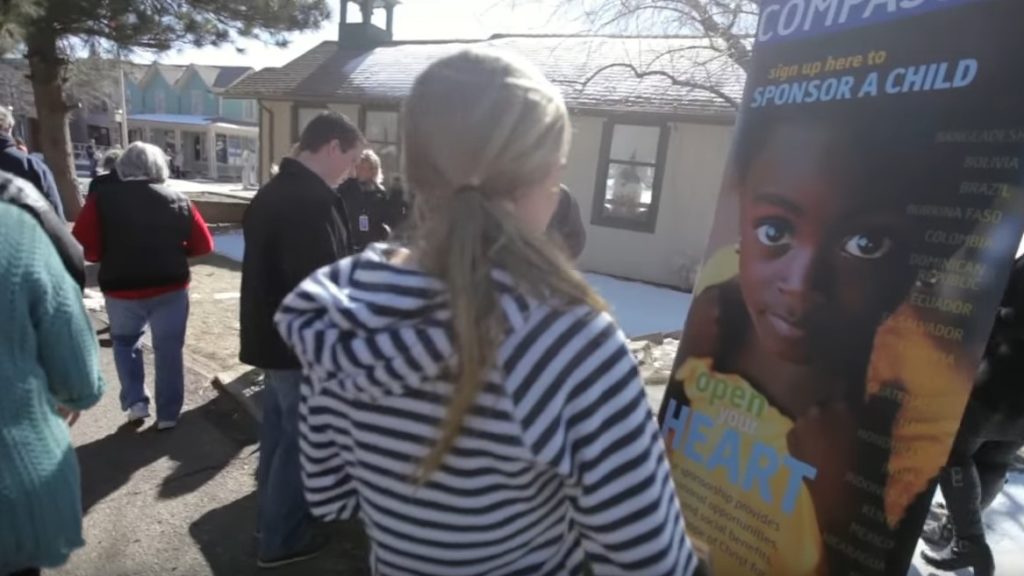 The African mind seriously needs to be re-conditioned. And this can only happen when we decide to unpack our long history of subjugation under powers that succeeded in convincing us of their superiority. African governments need to put strong laws in place that discourage the exploitation of children (applying even to foreigners pretending to be saviors) because from past incidences, we can confidently state that children are the most vulnerable when it comes to this white savior subject.
Then, we need to re-evaluate some of the things we allow to happen in our society such as Slum Tourism.
If it creates room for exploitation of either of the parties involved, then it should not be allowed to take place in the first place. Slum tourism which involves foreign tourists being taken on excursions to poverty stricken areas only serves the purpose of continuously perpetrating the stereotypes that stubbornly refuse to go away about developing countries. Why not arrange tours for those in government tasked with urban planning and sanitation in order to engage with the locals and evaluate the best way possible for the government to solve their problems?
It has been said before by countless individuals that African problems can only be solved by Africans. It's about time that we employed this mantra and maybe, just maybe, we can eradicate any opportunities for white savior complex to thrive in our society.
And for that white tourist who visits a village or slum in Africa and whips out a camera to take a photo of the children for later posting on your social media handles, ask yourself, would you be comfortable if a foreigner in your country took photos of your own children without your consent, just to prove whatever point on Instagram?
copyright: cultureafrica 2021
About the Author
Lorna Likiza is a Kenyan Writer, Tutor of French and Founder of Heroe Book Fair.
Her Fiction and Nonfiction has appeared in various literary journals in Africa and the US.
Her children book draft was longlisted in the Golden Baobab Prize 2018. It will be published by
Bright Lights Books in March 2022. She lives in Mombasa, Kenya, where she is actively involved in
the literary scene.
Der "White Savior" Komplex: Ist Selbsthass schuld?
von Lorna Likiza
Ich lese gerade "Out of Darkness, Shining Light" von der simbabwischen Schriftstellerin Petina Gappah. Die Geschichte folgt den Ereignissen kurz nach dem Tod des schottischen Arztes, Entdeckers und Missionars David Livingstone und wie seine afrikanischen Gefährten beschlossen, seinen Leichnam nach Bagamoyo zu transportieren, damit er zur ordnungsgemäßen Bestattung in sein Heimatland überführt werden kann. Es ist historische Fiktion vom Feinsten, aber eine Figur sticht für mich heraus.
Jacob Wainwright. Als kleiner Junge vor dem Verkauf in die Sklaverei durch die Briten gerettet, wird Wainwright in der Nassick Mission School in Bombay eingeschrieben, wo er im Laufe der Zeit Christ wird.
Mit seiner neu gefundenen Religion, dem Wegfall seines einheimischen Namens, der Änderung seiner Kleidung und dem Erwerb der Fähigkeit zu lesen und zu schreiben, verwandelt er sich in das beste Beispiel eines sich selbst hassenden Afrikaners, der sich später den afrikanischen Gefährten von David Livingstone anschließen wird.
Er glaubt, von Gott auserwählt worden zu sein, um seinem Volk, von dem er fest überzeugt ist, dass es noch immer in Unwissenheit verhüllt ist, das Evangelium zu verkünden. Durch seine Aufzeichnungen in einem Tagebuch, das er nach dem Tod des Arztes zu führen beschließt, bekommt man ein Gefühl dafür, wie sehr sich Wainwright nicht in der gleichen Liga wie seine afrikanischen Mitbürger fühlt. Ironischerweise denkt er, dass er genau die Person ist, die ihnen das seiner Meinung nach dringend benötigte Licht bringt.
Geben Sie den White Saviorism ein. Wikipedia definiert den White Savior Complex als eine weiße Person, die nicht-weißen Menschen in selbstsüchtiger Weise Hilfe anbietet. Die Geschichte von Renee Bach ist wohl das beste Beispiel dafür, das seither in zahlreichen Artikeln rund um den Globus nacherzählt wurde. Am 31. Juli 2020 berichtete Nurith Aizenman, die für npr.org schrieb, dass Renee Bach eine Klage, die von zwei ugandischen Müttern, deren Kinder in ihrer Obhut gestorben waren, und einer Bürgerrechtsorganisation gegen sie erhoben worden war, vor einem ugandischen Zivilgericht beigelegt hatte. Bach erklärte sich bereit, Zubeda Gimbo und Annet Kakai jeweils 35 Mio. ugandische Schillinge (9.702 $) als Schadensersatz zu zahlen.
Es ist in der Tat sehr bedauerlich, dass der Tod eintreten musste, bevor etwas unternommen werden konnte, um ihn zu verhindern. Kurz nach ihrem Highschool-Abschluss in den USA und ohne medizinische Ausbildung kam Bach nach Uganda und gründete Serving His Children, das als karitatives Behandlungszentrum in Jinja beschrieben wird. Am erschreckendsten ist, dass Bach, die oft als Missionarin bezeichnet wird, zwischen 2010 und 2015 etwa 940 schwer unterernährte Kinder aufgenommen hat. Von diesen Kindern starben 105.
Erst 2015 wurden die ugandischen Behörden darauf aufmerksam und schlossen das Zentrum, weil es ohne die erforderliche Lizenz arbeitete. Aber einige Jahre später genehmigten sie Bach erneut die Wiedereröffnung, diesmal in Zusammenarbeit mit einem staatlichen Gesundheitszentrum in einem anderen Bezirk.
Das vielleicht belastendste Beweisstück in dieser ganzen Saga war, dass Bach in dem Versuch, ihre Bemühungen als klassisches Beispiel für eine weiße Retterin hervorzuheben, einen Blog führte, in dem sie ausführlich über ihre Zeit in Uganda berichtete. Auf einem der Fotos, die den Blogbeitrag begleiteten, ist sie zu sehen, wie sie einen medizinischen Eingriff an einem Kind vornimmt, dem es sehr schlecht geht.
Es stellt sich jedoch die Frage, warum die ugandische Regierung so lange gebraucht hat, um diesen Wahnsinn zu stoppen. Warum brauchen viele afrikanische Regierungen so lange, um zu erkennen, dass in den Waisenhäusern, die von fragwürdigen weißen Personen eingerichtet wurden, etwas schief läuft?
Warum dauert es so lange, bis sie erkennen, dass Kinder ausgebeutet werden, und das alles im Namen eines weißen Individuums mit einer "Leidenschaft" für Afrika, das Initiativen startet, die an der Oberfläche völlig harmlos aussehen, aber als Deckmantel für die schrecklichsten, unvorstellbarsten Dinge benutzt werden, die es eigentlich gibt?
Hat uns das jahrelange Gefühl, als Afrikaner minderwertig zu sein, völlig überzeugt, dass wir völlig unfähig sind, unsere eigenen Probleme zu lösen, dass wir immer auf den Westen schauen müssen, um eine Lösung zu finden?
Was Renee Bach in Uganda begangen hat, ist etwas, was im Westen nicht einmal erlaubt wäre, wenn es umgekehrt wäre und ein junger Afrikaner, ohne auch nur die grundlegendste medizinische Ausbildung, sich entschließen würde, ein karitatives Zentrum zu gründen.
Ich spreche von Jacob Wainwright am Anfang dieses Artikels, weil er die Zeit repräsentiert, in der dieser verinnerlichte Selbsthass als "Minderheiten"-Gruppen begann. David Livingstone starb im Jahr 1873. Zu dieser Zeit im vorkolonialen Zentralafrika war es den weißen Missionaren bereits gelungen, einigen Afrikanern eine Gehirnwäsche zu verpassen, so dass sie glaubten, dass nichts Gutes von ihnen kommen könne. Wenn es nicht von einem Weißen geliefert wurde, dann war es wild. Es war rückständig.
Es ist an der Zeit, dass weiße Ausländer auf die gleiche Weise überprüft werden wie ein afrikanischer Einheimischer, wenn sie Interesse bekunden, Einrichtungen zu gründen, in denen ihnen Minderjährige oder kranke Menschen anvertraut werden. Aber sind wir als Afrikaner schon so weit, dass wir es mit der Überprüfung ernst meinen? Lassen Sie uns einen Blick auf Kenia als Beispiel werfen.
Vor einigen Jahren brauchte es ein TV-Exposé, um einen Mugo wa Wairimu zu entlarven, einen vermeintlichen Gynäkologen, der seit langem weibliche Patienten betäubte, um sie dann ohne großen Widerstand sexuell zu missbrauchen. Das Schlimmste daran ist, dass er wie ein richtiger Arzt eine Klinik betrieb, in der die Frauen darauf vertrauten, dass er professionell genug war, um seine Dienste regelmäßig in Anspruch zu nehmen. Wo waren die Behörden die ganze Zeit über, als dies geschah? In der Tat ist es diese Art von Nachlässigkeit, die durch das weiße Privileg, das weißen Ausländern in Afrika gewährt wird, noch schlimmer wird.
Wenn Leute wie Mugo wa Wairimu mit einem solchen Verhalten durchkommen, was ist dann mit einer weißen Person, die aufgrund ihrer Hautfarbe automatisch als aufgeklärt und professionell gilt? In der Tat gab es andere bedauerliche, aber vermeidbare Vorfälle in Kenia, wo weiße, in ihren Herkunftsländern registrierte/bekannte Sexualstraftäter die Erlaubnis erhielten, Waisenhäuser zu leiten, wo sie das Leben der verwaisten und unterprivilegierten Minderjährigen in ihrer Obhut gefährdeten.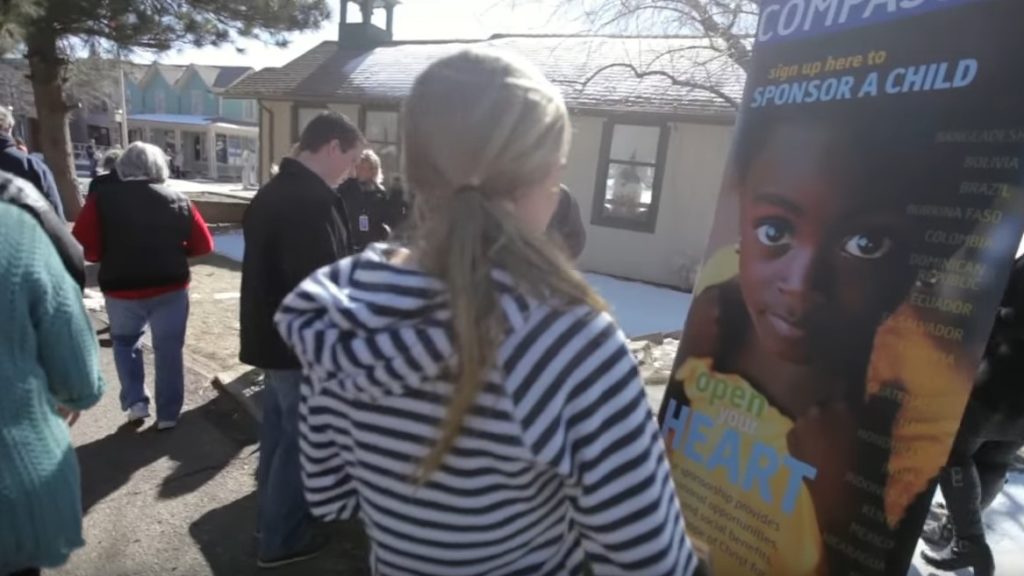 Der afrikanische Verstand muss ernsthaft neu konditioniert werden. Und das kann nur geschehen, wenn wir uns entschließen, unsere lange Geschichte der Unterjochung durch Mächte, die uns von ihrer Überlegenheit überzeugen konnten, aufzuarbeiten. Afrikanische Regierungen müssen strenge Gesetze erlassen, die die Ausbeutung von Kindern unterbinden (das gilt sogar für Ausländer, die sich als Retter ausgeben), denn aus vergangenen Vorfällen können wir getrost sagen, dass Kinder am verletzlichsten sind, wenn es um dieses weiße Retter-Subjekt geht. Dann müssen wir einige der Dinge, die wir in unserer Gesellschaft zulassen, neu bewerten, wie zum Beispiel den Slumtourismus.
Wenn er Raum für die Ausbeutung einer der beteiligten Parteien schafft, dann sollte er gar nicht erst zugelassen werden. Slumtourismus, bei dem ausländische Touristen auf Exkursionen in Armutsgebiete mitgenommen werden, dient nur dazu, die Stereotypen, die sich hartnäckig weigern, über Entwicklungsländer zu verschwinden, weiter aufrechtzuerhalten. Warum werden nicht Touren für diejenigen in der Regierung arrangiert, die mit Stadtplanung und Abwasserentsorgung betraut sind, um mit den Einheimischen in Kontakt zu treten und zu bewerten, wie die Regierung ihre Probleme am besten lösen kann?
Es wurde schon von unzähligen Personen gesagt, dass afrikanische Probleme nur von Afrikanern gelöst werden können. Es ist an der Zeit, dass wir uns dieses Mantra zu eigen machen und vielleicht, nur vielleicht, können wir jede Möglichkeit ausmerzen, dass der weiße Retterkomplex in unserer Gesellschaft gedeiht. Und für die weißen Touristen, die ein Dorf oder einen Slum in Afrika besuchen und eine Kamera zücken, um ein Foto von den Kindern zu machen, um es später auf Ihren Social-Media-Handles zu posten, fragen Sie sich selbst, ob Sie sich wohlfühlen würden, wenn ein Ausländer in Ihrem Land Fotos von Ihren eigenen Kindern ohne Ihre Zustimmung macht, nur um irgendeinen Punkt auf Instagram zu beweisen?
Über die Autorin
Lorna Likiza ist eine kenianische Schriftstellerin, Dozentin für Französisch und Gründerin der Heroe Buchmesse.
Ihre Belletristik und Sachbücher sind in verschiedenen Literaturmagazinen in Afrika und den USA erschienen.
Ihr Kinderbuchentwurf war auf der Longlist des Golden Baobab Prize 2018. Es wird veröffentlicht von
Bright Lights Books im März 2022. Sie lebt in Mombasa, Kenia, wo sie sich aktiv in der
der Literaturszene.