Tsitsi Dangarembga and much more: Orlanda Verlag /Publishing House Berlin- Interview ger/engl
Orlanda Verlag. Das ist ein klingender Name in der Verlagswelt. Vom Namen her gibt es ihn seit 1974 und wurde als engagierter Frauenbuchverlag in Deutschland bekannt. Auch die afro-deutsche Schriftstellerin May Ayim hatte bei Orlanda ihr Zuhause.
FOR ENGLISH VERSION PLEASE SCROLL DOWN
Der Orlanda Verlag, wie er heute besteht, hat sich ab 2017 strukturell verändert. Personell, strukturell und inhaltlich ist er anders geworden. Erfolgreich obendrein: Die Autobiographie »Mist, die versteht mich ja« von Florence Brokowski-Shekete wurde zum Bestseller, Tstsi Dangarembga, deren deutsche Übersetzungen bei Orlanda erscheinen, wurde der Friedenspreis des Deutschen Buchhandels verliehen. Der Verlag hat außerdem den von der Kulturstaatsministerin verliehenen "Deutschen Verlagspreis 2021" bekommen. Die Bücher spiegeln das Verlagsmotto "Frauen, Weltkultur, Bewegung" wieder. Sachbücher über Afro-Deutsche Geschichte, Migration, Aufklärung, Sexualität.
Neben Tsitsi Dangarembga kommt auch Tete Loepers "Barfuß in Deutschland" als deutsche Übersetzung auf den Markt. Neu im Verlagsprogramm sind auch Kinderbücher. Auch hier sieht man die Profilierung des Verlags, wenn Themen wie Diversität und Sexualität nicht von jugendlichen Büchern ferngehalten werden. Engagierte afrikanische Literatur hat beim Orlanda Verlag ein gutes Zuhause. Zeit, sich mit Penelope Dützmann zu unterhalten. Sie ist beim Verlag zuständig für u.a. Social Media und war auch auf der diesjährigen Frankfurter Buchmesse.
Hans Hofele: Die Verleihung des Friedenspreises des Deutschen Buchhandels an Tsitsi Dangarembga wirkt noch ein bisschen nach. War das für den Verlag etwas Besonderes, habt ihr die Veränderung seit der Bekanntgabe des Friedenspreises bemerkt?
Penelope Dützmann: Wir sind ja eine überschaubare Größe im Team. Wir waren immer ein kleiner, unabhängiger Verlag, daran hat sich ja nach wie vor nichts geändert. Aber auf einmal bekommen wir mit unserem sehr fokussierten Programm mehr Sichtbarkeit. Man hat immer mal angeklopft; wurde als zu klein, zu nischig betrachtet. Jetzt, mit dem Friedenspreis ist auf einmal eine ganz andere Aufmerksamkeit da; für Tsitsi Dangarembga aber auch für andere Themen des Verlags. Der Ruhm gehört natürlich ihr allein; wir hoffen allerdings, das die Auszeichnung auch auf unsere anderen Autor:innen abstrahlt.
HH: Aber es ist schon auch eine Auszeichnung für eure Arbeit. Ihr macht euch auf die Suche nach Stoffen, nach Autor:innen,macht mit ihnen ihre Bücher und glaubt daran, oder?
PD: Es ist schon wichtig zu wissen, dass der Preis für die schriftstellerische Leistung und das Engagement der Autorin verliehen wird, nicht dem Verlag. Auch wenn wir es ermöglicht haben, dass die Bücher von Tsitsi wieder auf Deutsch verlegt werden. Lange Zeit standen diese Bücher, die Trilogie, nicht im Zentrum des Interesses.
HH: In der afrikanischen Literatur gibt es sehr starke Frauen und auch sehr erfolgreiche Autorinnen. Neben Tsitsi Dangambga sind das natürlich Chimamanda Ngozi Adichie, aber auch Yvonne Adhiambo Owuor, Petina Gappah oder Oyinkan Braithwaite, um einige zu nennen. Sind diese Autorinnen die Ausnahme oder ist es einfach so, dass wir es in Deutschland und Europa nicht so wahrnehmen, dass es dort diese Entwicklungen gibt?
PD: Letzteres. Diese Frauen, diese Stimmen gab es schon immer. Aber man hört ihnen erst jetzt wirklich zu. Es ist immer eine Frage der Perspektive. Denn der Literaturbetrieb hat sich vor allem auf weiße, westliche und männliche Autoren konzentriert. Seit 2020 gibt es jedoch einen kleinen Shift.
HH: Wir haben dieses Jahr eine Serie großer Momente für die afrikanische Literatur und für die Black Community insgesamt gesehen. Vom magischen Moment, als Amanda Goreman die USA und auch die Welt mit einem Gedicht verzaubert hat. Ein Jahr, in dem sämtliche Literaturpreise, vom Booker Prize, dem Prix Goncourt, Nobelpreis bis zum Friedenspreis an Schwarze Autor:innen, afrikanische Autor:innen, in der Diaspora gingen. Doch mehr als ein Trend?
PD: Das ist natürlich auch ein Zeichen, das da gesetzt wird. Davon zurück zu weichen wäre ein Schritt in die falsche Richtung. Es ist schon mehr als ein Trend. Zu Stichwort Trend: Ich hoffe, dass es kein Trend ist. Ich bin zwar noch etwas skeptisch, wünsche mir aber, dass es kein Trend ist.
Diese Frauen, diese Stimmen gab es schon immer. Aber man hört ihnen erst jetzt wirklich zu. Es ist immer eine Frage der Perspektive. Denn der Literaturbetrieb hat sich vor allem auf weiße, westliche und männliche Autoren konzentriert.
HH: Wenn die Stimmen schon immer da waren, kann es auch daran liegen, dass es an Übersetzungen mangelt? Da gab es ja die peinliche Situation, dass die Bücher des Literaturnobelpreisträgers nicht auf Deutsch lieferbar waren. Ist das etwas, was sie gerne ändern würden?
PD: Das ist auf jeden Fall ein Problem. Ich habe aber noch keine Lösung dafür. Ein Problem ist, dass einigen Personengruppen der höhere Bildungsweg verwehrt bleibt, es damit nicht zu Übersetzungen kommt. Wir versuchen zum Beispiel für unsere Reihe "Schwarz Bewegt" oder "Afrika Bewegt" Schwarze Übersetzer:innen oder Lektor:innen zu beauftragen. Um die eigene Expertise, die über das sprachliche hinausgeht, mit einfließen zu lassen. Aber einfach auch um Platz zu machen, für die, die oft kein Platz bekommen.
HH: Was bringt die Förderung, wie es zum Beispiel der gemeinnützige Verein litprom anbietet? An die zwölf Bücher können pro Jahr mit den Förderprogrammen finanziert werden. Ist das der berühmte Tropfen auf den heißen Stein?

PD: Solche Förderungen sind total wichtig und bringen grundsätzlich sehr viel, denn ohne sie wäre es insbesondere kleinen Verlagen oftmals nicht möglich, Übersetzungstitel umzusetzen. Allerdings ist das Kontigent von Litprom natürlich auch begrenzt und so wäre es schön, wenn es noch weitere Förderungen gäbe, die sich in diese Richtung engagierten.Bedarf gibt es auf jeden Fall. Wir erhoffen uns auch Impulse von der neuen Regierung.
HH: Die deutschen Buchhandlungen sind sehr zahlreich, Bücher aus Afrika und von Schwarzen Autor:innen sind immer noch selten zu finden. Ein subjektiver Eindruck? Denn ihre Bücher müssen am Ende ja auch zu den Leser:innen finden?
PD: Das ist tatsächlich etwas tricky. Das zeigt aber auch, dass kleine Buchhandlungen zu unterstützen sind und nicht nur die großen Ketten. Von Seiten der unabhängigen Verlage besteht volles Commitment, die unabhängigen Buchhandlungen zu unterstützen. Es gibt viele Initiativen u.a. über die Bücherfrauen. Wir müssen zusammenhalten und gegenseitig mehr Sichtbarkeit verschaffen. Das ist ein Ziel für das neue Jahr.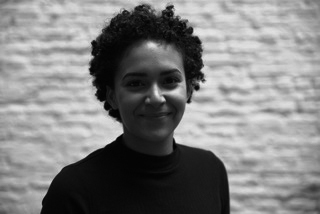 Penelope Dützmann, Bild: Privat PD
HH: Nicht nur in Deutschland auch im Nachbarland Frankreich fällt mir auf, dass es in den Buchhandlungen kaum afrikanische Literatur gibt. Umso erstaunlicher, da es ja dort sehr viel mehr Menschen aus Afrika und der Diaspora gibt. Und dass Französisch in vielen afrikanischen Ländern gesprochen wird.
PD: Ich frag mich dann immer, ob es auch daran liegt, dass schon bei den Einkaufsabteilungen der Buchhändler:innen kaum BiPoC sitzen. Deswegen ist es so wichtig, dass diese Menschen auch dort arbeiten. Wenn keine Schwarze Menschen im Literaturbetrieb arbeiten oder als Übersetzerin arbeiten oder eben im Einkauf der Buchhandlungen – das führ ja alles zu etwas. Das muss sich dringend ändern, es ist überfällig und schade, dass darüber noch diskutiert werden muss. Grundsätzlich ist es jedoch wichtig, dass Literatur des afrikanischen Kontinents in das Bewusstsein der Leser*innen gelangt. Da gibt es noch viel zu tun und die Literaturpreise des vergangenen Jahres helfen auf jeden Fall dabei, diesen Bewusstseinswechsel zu fördern. Wir sind da guter Hoffnung.
HH: Ihr legt sehr viel Wert auf das Layout der Bücher. Viele Bücher sind auffallend gut gestaltet. Wie wichtig ist dieses äußere Erscheinungsbild für Bücher?
PD: Vielen Dank, dass es Ihnen gefällt. Dass es auffällt, ist die Idee dahinter. Ich glaube, ein Buchcover zu gestalten, ist sehr schwierig. Aber bei allem Geschmäcklerischem ist uns eins wichtig: Es gibt ein einheitliches Erscheinungsbild mit Wiedererkennungswert. Gleichzeitig gibt es viel Spielraum für eine individuelle Gestaltung, die den Inhalt der Titel befördert. Im Sachbuch und der Belletristik ist es so konzipiert, dass es immer einen weißen Hintergrund gibt und dem Cover im weitesten Sinne zu entnehmen ist, worum es in dem Buch geht. Bei den Kinderbüchern ist es etwas anders. Unser Ziel ist es, dass unsere Bücher im Buchladen als Orlanda Titel wahrgenommen werden.
HH: Es gibt ein neues Buchprojekt bei Orlanda, die deutsche Ausgabe von "Barefoot in Germany" der Ruandisch-Deutschen Autorin Tete Loeper. Eine starke Geschichte mit einer wichtigen Innensicht aus Deutschland. Wann wird das erscheinen?
PD: Es erscheint am 15. März 2022. Wir haben uns für das Buch entschieden, weil wir es für sehr wichtig halten. Es ist eine wichtige Innenperspektive, die gehört werden muss. Es ist uns wichtig, dass nicht ÜBER Menschen geschrieben wird, sondern die Betroffenen aus ihrer Perspektive sprechen. Deshalb ist diese Geschichte so wichtig. Dass man als eingewanderte Person auch negativ überrascht werden kann, welche für Hürden man hier nehmen muss, ist ein wichtiger Beitrag.
HH: Ich denke, dass es gerade deshalb so wichtig ist, diese Stimme zu hören. Sie hält der weißen Mehrheitsgesellschaft einen Spiegel vor. Auch vom Selbstverständnis offene und verständnisvolle Menschen kommen nicht nur gut dabei weg. Trotz oder wegen des reportagigen Stils kommt das Buch, das ja im Eigenverlag auf Englisch vertrieben, wird gut an. Die Black Community feierte es unlängst auf Veranstaltungen wie "Schwarz bewegte Literatur"
PD: Es ist ja toll, dass Sie auf der Veranstaltung waren. Tete Loepers Buch ist in dieser Hinsicht ein wichtiger Beitrag. Und wir werden weitere Bücher in diesem Themenspekturm veröffentlichen. Da können Sie sich auch schon auf das neue Buch von Florence Brokowski-Shekete freuen, das im Herbst bei uns erscheinen wird. Auch mich hat die diesjährige Buchmesse sehr bewegt. Es war eine sehr eindrucksreiche Woche.
HH: In welcher Hinsicht? Es gab ja neben der Friedenspreisverleihung (zum Ende der Buchmesse) auch den Schatten, das ein rechter Verlag durch seine prominente Platzierung auf der Messe, zahlreiche BIPoC Autor:innen veranlasst hat, dort nicht teil zu nehmen.
PD: Für mich war es auch die allererste Frankfurter Buchmesse. Ich habe viele tolle und empowernde Gespräche geführt. Aber eben auch eindrucksvoll wegen der Debatte um diesen Stand. Ich hatte das Gefühl, das waberte die ganze Woche über der Messe. Auch hier hat sich wieder gezeigt, dass Entscheidungen von bestimmten Menschen dazu führen, dass manche ausgeschlossen werden. Die Buchmesse sagte, dass sie zur Meinungsfreiheit verpflichtet sei, worüber man auch noch diskutieren kann. Aber die Tatsache, dass sie sich für diesen Verlag entschieden haben und vor allem deren Stand an dieser exponierten Stelle zu platzieren, hatte zur Folge, dass sie sich indirekt gegen ganz viele Autor:innen entschieden haben. Es muss gar nicht heißen, dass man auf der Messe riesige Angst hat, aber man ist präsent, damit konfrontiert. Und das kann Nachwehen haben.
Ich war aber wahnsinnig bewegt, zu hören, dass "Schwarz bewegte Literatur" auf die Beine gestellt wurde. Ein relativ kleines Team hat das in sehr kurzer Zeit auf die Beine gestellt. Andere Institutionen haben das nicht hinbekommen. Also, das fand ich sehr beeindruckend, dass es stattfand. Ich glaube auch, dass es solche Veranstaltungen in Zukunft öfter geben wird.

Frankfurter Buchmesse, Bild: Hans HofeleHH: Wäre es aus Ihrer Sicht nicht sinnvoll gewesen, die Diskussion, die Konfrontation auf der Messe zu suchen?
PD: Es war ja kein Boykottaufruf. Es haben sich einige Autor:innen dazu entschlossen, der Messe fern zu bleiben. Was ich nachvollziehen kann. Ich habe mich im Laufe der Woche gefragt, wie viel Raum gibt man diesem Verlag? Weil es ja auch PR für die ist. Aber der Diskurs und die individuellen Entscheidungen zum Boykott waren wichtig. Es hat hohe Wellen geschlagen und die Buchmessenleitung wird ihre Lehren daraus ziehen, hoffentlich.
HH: Ist es eigentlich zu begrüßen, dass sich Veranstaltungen wie "Schwarz Bewegte Literatur" von der Buchmesse entfernen, damit auch Bücher eventuell nicht das große Publikum finden? Oder gerade deswegen?
PD: Diese Bücher müssen natürlich einer großen Masse zugänglich sein. Ich glaube aber, dass das eine das andere nicht ausschließt. Schwarze Literatur muss auch auf Großveranstaltungen wie der Frankfurter Buchmesse präsent sein. Genauso muss es Lesungen, die jetzt in "Schwarz bewegte Literaturen" stattfinden, geben. Sogenannte "Safe Spaces" sind wichtig für Schwarze Menschen, BIPoC, weil das ein Ort ist, an dem sie willkommen sind. Insofern war die Frankfurter Buchmesse nicht der richtige Ort, weil man dort exkludiert wird. Ich glaube nicht, dass es ein Ausschluss ist, es ist kein "Gegen das eine" sondern ein "Für das andere". Ziel sollte es aber sein, dass solche Veranstaltungen auch Raum bei den großen Messen finden. Denn dort sind u.a. die Buchhandlungen, die Presse und die Blogger*innen, die dafür sorgen, dass diese Literatur ihre Verbreitung findet.
HH: Durch die Corona-Pandemie ist ja ein wichtiger Faktor für die Bücher-Vermarktung, die Leser:innen-Bindung stark eingeschränkt worden: öffentliche Lesungen. Online -Lesungen sind nur ein bedingter Ersatz, nehme ich an?
PD: Die Pandemie ist eine Herausforderung: für Autor*innen, Verlage, Buchhandlungen, eigentlich für alle, die mit Büchern zu tun haben. Bei Lesungen finden ja auch Gespräche statt. Es gab zwar Veranstaltungen, viele davon aber nicht in Präsenz. Die Buchbranche war zum Teil für die Online-Veranstaltungen nicht vorbereitet. Aber abgesehen von diesen Problemen, die ja jetzt einigermaßen behoben sind, fehlen die realen Lesungen sehr.
HH: Kann ich einen kleinen Ausblick für 2022 wagen?
PD: Wir haben ja dieses Jahr unser Verlagsprogramm um Kinderbücher erweitert, damit machen wir auch weiter. Es geht auch dort um ähnliche Themen wie in der Belletristik oder Sachbuch: Empowernde Frauenperspektiven, Migration, Flucht, Rassismuserfahrungen. Es wird ein Buch einer Libanesisch-Kanadischen Autorin erscheinen: "Von weit her" von Saoussan Askar, das eine diverse Perspektive auf Ankommen in einem neuen Land für Kinder schildert. In der Belletristik haben wir Tete Loepers Buch. Auch Djaïli Amadou Amals "Die ungeduldigen Frauen" wird im Frühjahr erscheinen – ein starke Stimme gegen die Entrechtung von Frauen in Kamerun. Von Najat El Hachmi, der katalanisch-marokkanischen Erfolgsautorin wird ihr neuer Roman "Am Montag werden sie uns lieben" veröffentlicht: Eine junge Frau in einer muslimisch geprägten Familie, die sich aus traditionellen Zwängen befreien will, eine starke und wichtige Stimme für die Selbstbestimmung und Freiheit von Frauen mit migrantischen Wurzeln. Dann haben wir noch ein Aufklärungsbuch für Mädchen, das sie empowern soll, sich frei von gesellschaftlichen Stereotypen, ihrem Körper und ihrer Sexualität zu nähern.
HH: Noch einen Geschenketipp?
PD: Aus unserem Programm würde ich den ersten und den dritten Teil von Tsitsi Dangarembga ("Aufbrechen" und "Überleben") verschenken. Eine Perspektive, die ich bisher noch nicht gelesen hatte. Die Art, wie Tsitsi schreibt, hat mich total mitgenommen. Eine fesselnde, bewegende und schockierende Geschichte. Aber auch eine bereichernde. Die sollte man gelesen haben!
HH: Frau Dützmann, vielen Dank für das Gespräch.
Links:
https://www.academiegoncourt.com/?article=1229179763
https://www.friedenspreis-des-deutschen-buchhandels.de/
ENGLISH VERSION
Orlanda Publishing House. That is a resounding name in the publishing world. In terms of the name, it has been around since 1974 and became known as a committed women's book publisher in Germany. The Afro-German writer May Ayim also had her home at Orlanda. Orlanda Verlag, as it exists today, has undergone structural changes as of 2017. It has changed in terms of personnel, structure and content. Successful to boot: The autobiography "Mist, die versteht mich ja" by Florence Brokowski-Shekete became a bestseller, Tstsi Dangarembga, whose German translations are published by Orlanda, was awarded the Peace Prize of the German Book Trade.
The publishing house has also received the "German Publishing Prize 2021" awarded by the Minister of Culture. The books reflect the publishing house's motto "Women, World Culture, Movement". Non-fiction books on Afro-German history, migration, enlightenment, sexuality. In addition to Tsitsi Dangarembga, Tete Loeper's "Barefoot in Germany" is also coming out as a German translation. Children's books are also relatively new in the publishing programme. Here, too, one can see the publisher's profiling when topics such as diversity and sexuality are not kept away from books for young people. Committed African literature had and has a good home at Orlanda Verlag. Time to talk to Penelope Dützmann. She is responsible for social media and diversity at the publishing house and was also at this year's Frankfurt Book Fair.
Hans Hofele: The award  of the Peace Prize  of the  German Book Trade to  Tsitsi  Dangarembga  still has a bit of  an  effect.  Was this  something  special for the publisher, have you  noticed the change since  the  announcement  of the Peace Prize?
Penelope Dützmann:  We  are   a  manageable  size in the  team. We have always  been     a    small,  independent  publisher,  nothing  has    changedin that  way.  But  suddenly you play  in  spheres  where the doors   used  to be closed to you. There  was  always  a  knock; was    considered   too  small,  too niche. Now,  with  the Peace Prize, there is  suddenly    a  completely different    attention;   for  Tsitsi  Dangarembga  but  also  for the publisher. The  glory,  of course,  belongs to her  alone; however,    we  hope thatthe  award will also radiate to  our other authors.
HH: But it's also  an  award  for  your  work. You  go  in  search  of  material,  of  authors,make  their  books  with  them  and  believe in them, right?
PD: It is   important  to  know  that  the  prize is  awarded   for  the  author's literary  achievement  and commitment,     not  for  the publisher. Even  though  we  have made it  possible for  Tsitsi's  books  to be republished to German. For a long time, these books,the trilogy, were not  the focus of interest.
HH: In African literature there are very strong women and also very successful authors. In addition to Tsitsi Dangambga, these are of course Chimamanda Ngozi Adichie, but also Yvonne Adhiambo Owuor, Petina Gappah or Oyinkan Braithwaite, to name a few. Are these authors the exception or is it simply the case that we do not perceive it in Germany and Europe in such a way that these developments exist there?
PM: The latter. These women, these voices have always existed. But they are only now really being listened to. It is always a question of perspective in the literary world. Because this company has focused mainly on white, Western and male authors. Since last year there is a small shift.
HH: We've seen a series of great moments for African literature and for the Black community as a whole this year. Of the magical moment when Amanda Goreman enchanted the USA and the world with a poem. A year in which all literary prizes, from the Booker Prize, the Prix Goncourt, the Nobel Prize to the Peace Prize, went to black authors, African authors, in the diaspora. But more than a trend?
PD: Of course, this is also a sign that is being set there. To back down from this would be a step in the wrong direction. It will be more than a trend. Speaking of trend: I hope it's not a trend. I'm still a bit skeptical, but I wish it wasn't a trend.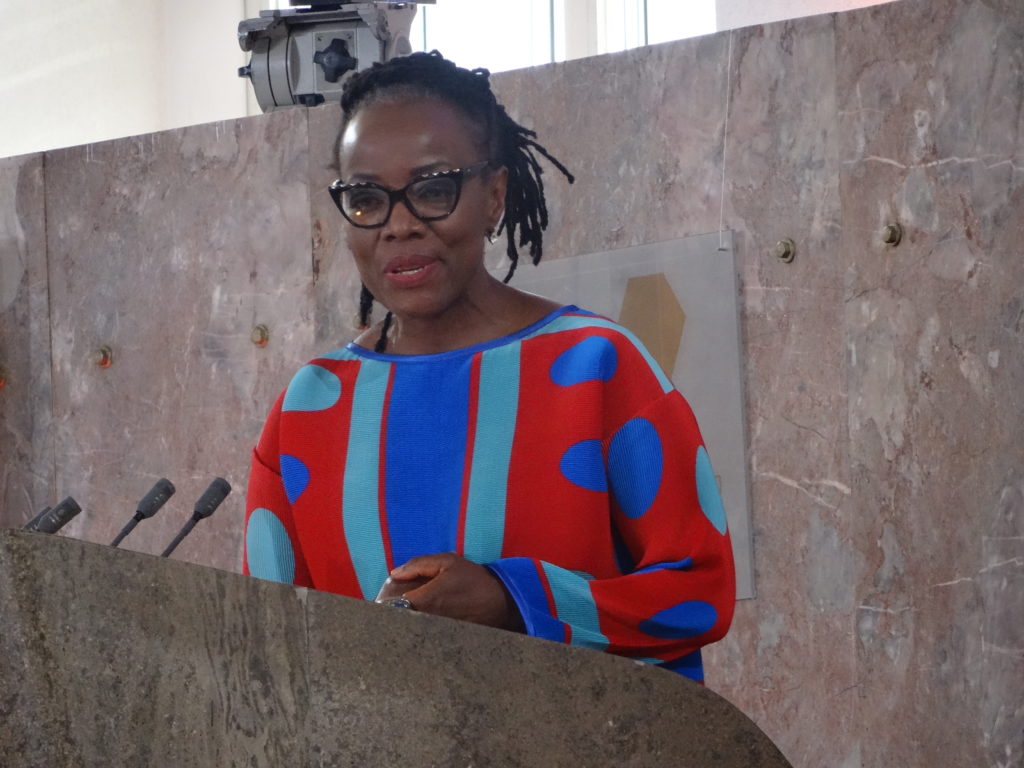 HH: If the voices have always been there, could it also be because there is a lack of translations? There was the embarrassing situation that the books of the Nobel Prize winner for literature were not available on German. Is this something they would like to change?
PD: That's definitely a problem. But I don't have a solution for it yet. One problem is that some groups of people are denied higher education, so that translations do not occur. For example, we try to commission black translators or editors for our series "Schwarz Bewegt" or "Afrika Bewegt. So that you can incorporate your own expertise, which goes beyond the linguistic. But also simply to make room, for those who usually do not get space.
HH: What are the benefits of the funding, such as that offered by the non-profit association litprom? Around twelve books per year can be financed with the funding programmes. Is this the famous drop in the ocean?
PD: Such funding is totally important and basically brings a lot, because without it, it would often not be possible for small publishers in particular to realise translation titles. However, Litprom's quota is of course also limited and so it would be nice if there were other funding organisations that were committed in this direction. There is definitely a need. We also hope for impulses from the new government.
HH: The German bookstores are very numerous, books from Africa and by black authors are still rare to find. A subjective impression? After all, their books have to find their way to the readers in the end?
PD: That's actually a bit tricky. But this also shows that small bookstores are to be supported and not only the big chains. We at Orlanda Verlag are in a sales cooperation with other small, independent publishers. We have representatives who visit bookstores and present the programs. And there are chains, where these representatives are not wanted at all! But even larger chains have expanded their field of vision somewhat. However, the importance of smaller bookstores remains.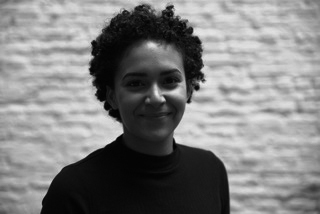 HH: Not only in Germany but also in neighboring France, I notice that there is hardly any African literature in bookstores. All the more surprising since there are many more people from Africa and the diaspora there. And that French is spoken in many African countries.
PD: I always wonder if it's also because there is hardly any BiPoC in the purchasing departments of booksellers. That's why it's so important that these people work there as well. If no black people work in the literary business or work as translators or in the purchasing of bookstores; that leads everything to something. This must change urgently, it is overdue and a pity that this still needs to be discussed.
HH: You attach great importance to the layout of the books. Many books are strikingly well designed. How important is this external appearance for books?
PD: Thank you very much for your likes. That it stands out is the idea behind it. I think designing a book cover is very difficult. But despite everything tasteful, one thing is important to us: There is a uniform overall layout with recognition value. At the same time, there is enough scope for individual design. In non-fiction and fiction, it is designed in such a way that there is always a white background and it can be seen from the cover in the broadest sense what the book is about. It's a little different with children's books. In the best case, you can recognize the Orlanda books in the bookstore as Orlanda book.
HH: There is a new book project at Orlanda, the German edition of "Barefoot in Germany" by rwandan-German author Tete Loeper. A strong story with an important inner view from Germany. When will this be released?
PD: It will be released on March 15, 2022. We chose the book because we think it's very important. It's an inside perspective. It is important to us that people are not written about, but that people talk from their perspective. And I think it's a story you don't hear that often. That as an immigrant you can also be negatively surprised. It is important to hear what hurdles you have to overcome here.
HH: I think that's why it's so important to hear that voice. It holds up a mirror to the white majority society. Also from the self-image open and understanding people come not only well. Despite or because of the reportagigen style, the book, which was self-published in English, is well received. The Black Community recently celebrated it at events such as "Schwarz Bewegte Literatur"
PD: It doesn't really depend on the level of language at which you move. You reach a completely different readership. Not all of them are "high writers". That's all perfectly fine and that's a good thing. It's great that you were at the event. I was also very moved by this year's book fair. It was a very impressive week.
HH: In what way? In addition to the Peace Prize ceremony (at the end of the book fair), there was also the shadow that a right-wing publisher caused numerous BIPoC authors not to participate there due to its prominent placement at the fair.
PD: It was also the very first Frankfurt Book Fair for me. I had many great and empowering conversations. But it was also impressive because of the debate about this stand. I had the feeling that it was wafting over the Fair the whole week. Again, it showed that decisions made by certain people lead to some being excluded. The Book Fair said it was committed to freedom of expression, which is still debatable. But the fact that they decided in favour of this publishing house and, above all, to place their stand in this exposed position, meant that they indirectly decided against many authors. It doesn't have to mean that you are terrified at the fair, but you are present, confronted with it. And that can have repercussions.
But I was incredibly moved to hear that "Schwarz bewegte Literatur" was put together. A relatively small team put it together in a very short time. Other institutions have not been able to do that. So I found it very impressive that it took place. I also believe that there will be more events like this in the future.
HH: From your point of view, wouldn't it have made sense to seek discussion, confrontation at the trade fair?
PD: It wasn't a call for a boycott. Some authors have decided to stay away from the fair. Which I can understand. I asked myself during the week, how much space do you give this publisher? Because it's also PR for them. But it was important because it was not the first time that right-wing publishers have been present at the fair. It has made big waves and the book fair management will draw its lessons from it. But it was not necessary to lead the protest on the spot because it simply entails a danger. Not only there, because it can lead to these people then getting funny calls or mails. So for me it is completely understandable that these people have stayed away.
HH: Is it actually to be welcomed that events such as "Schwarz Bewegte Literatur" are moving away from the book fair so that books may not find the large audience? Or precisely because of this?
PD: Of course, these books must be accessible to a large mass. But I believe that one does not exclude the other. Books must also be present at major events such as the Frankfurt Book Fair. In the same way, there must be readings that are now taking place in "Schwarz Bewegte Literaturen. So-called "safe spaces" are important for black people, BIPoC, because this is a place where they are welcome. In this respect, the Frankfurt Book Fair was not the right place because you are excluded there. I don't think it's an exclusion, it's not against one but for the other.
HH: Due to the corona pandemic, an important factor for book marketing has been severely restricted, the reader loyalty: public readings. Online readings are only a conditional substitute, I suppose?
PD: The pandemic is a challenge: for publishers, bookstores, actually for everyone who deals with books. At readings, conversations also take place. There were events but not in presence. The book industry was not prepared for the online events. Digitalization is not their strength. But apart from these problems, which have now been somewhat resolved, the real readings are already missing.
HH: Can I dare a small outlook for 2022?
PD: This year we expanded our publishing programme to include children's books, and we are continuing with that. The topics are similar to those in fiction and non-fiction: empowering women's perspectives, migration, flight, experiences of racism. A book by a Lebanese-Canadian author will be published: "From Far Away" by Saoussan Askar, which describes a diverse perspective on arriving in a new country for children. In fiction, we have Tete Loeper's book. Djaïli Amadou Amal's "The Impatient Women" will also be published in spring – a strong voice against the disenfranchisement of women in Cameroon. From Najat El Hachmi, the successful Catalan-Moroccan author, her new novel "On Monday they will love us" will be published: a young woman in a Muslim family who wants to free herself from traditional constraints, a strong and important voice for the self-determination and freedom of women with migrant roots. Then we have an educational book for girls to empower them to approach their bodies and sexuality free from social stereotypes.
HH: Another gift tip?
PD: From our program I would give away the first and third parts of Tsitsi Dangarembga ("Breaking up" and "Surviving"). A perspective I hadn't read before. The way Tsitsi writes totally took me with it. A captivating, moving and shocking book. But also an enriching book. You should have read that!
HH: Ms. Dützmann, thank you very much for the interview.
Links:
https://www.academiegoncourt.com/?article=1229179763
https://www.friedenspreis-des-deutschen-buchhandels.de/
Copyright: cultureafrica.net 2021/2022