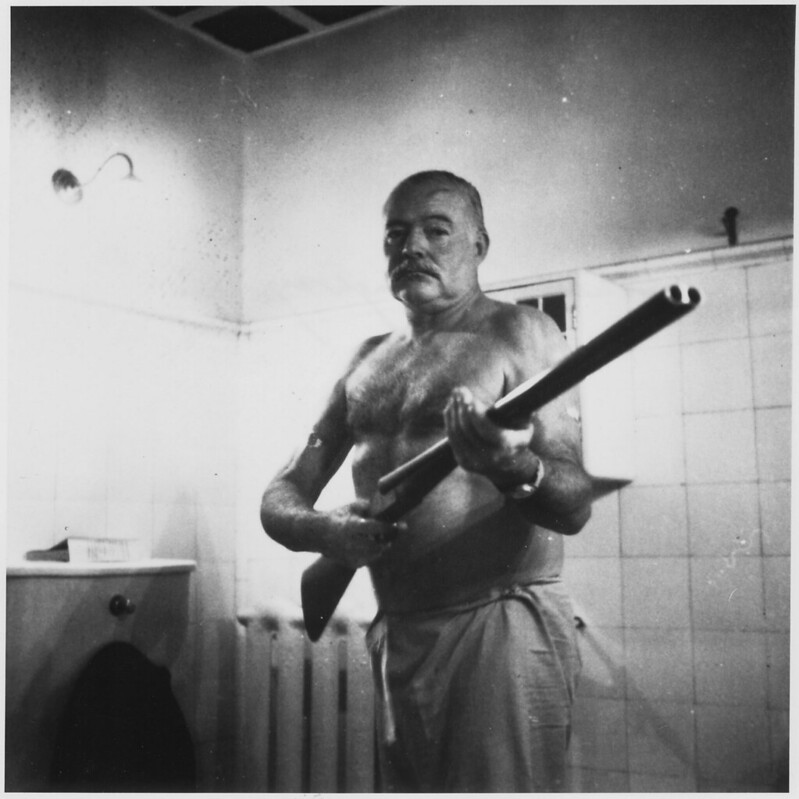 When Hakuna Matata becomes a phrase in English – Und Disney afrikanische Traditionen kauft
Essay by Lorna Likiza
I visited Tanzania and Zanzibar in my last year of primary school on an organized school trip. It was in Zanzibar, touring the baths of the Sultan, his wives and concubines, that I decided I wanted to pursue a travel related course in university. I was 13 years old at the time.  Eight years later, I enrolled at the University of Nairobi for my studies.
As a Kenyan, I had grown up being aware of the Kenyan tourism sector and its significance to our economy. I knew that the rest of the world also knew about our big game and the Maasai tribe. As a matter of fact, I reveled in the fact that my country of origin was considered an attraction elsewhere in Africa and overseas. But only a handful of Kenyans ended up in the tourism sector because it took passion to pursue something as a career choice.
Ironically, while the tourism sector brings in billions of shillings in revenue, the course itself is not considered a top choice among many. This quickly dawned on me as a bright-eyed, first year student. Still, I was undeterred because mine was a combination of passion and a strong desire to see the world.
In my first semester's "Introduction to Tourism" Unit, I learnt of Theodore "Teddy" Roosevelt's voyage to Kenya. In March 1909, the 26th President of the United States had departed Washington for East Africa, just weeks after finishing his second term. He arrived in Kenya with a 250-member entourage that included his son, Kermit, and renowned British hunter and conservationist, Frederick Selous. Thus began what would be a yearlong safari on a big game hunting adventure.
Our lecturer for the unit was an elderly, well-travelled professor who spoke in the lowest of tones. As a result, it was always a struggle to catch anything he said. Imagine our collective, pleasant surprise when we discovered that everything he "whispered" in class was arranged in the exact same manner in a book he recommended for further reading.
But like all books written and published by foreigners that tackled subjects involving the African continent, you only got what was positive about retired President Theodore Roosevelt's trip. Nobody spoke of his perception of the inhabitants he encountered, but rather the emphasis was on his agenda which was big game hunting. If you wanted to learn additional aspects about his voyage, then you had to dig deeper and certainly not in your recommended tourism related campus reads.
In a March 27, 2010 article on the East African paper titled "Teddy Roosevelt Came To Kenya Guns Blazing," what could arguably be touted as one of the earliest hunting voyages to Kenya, is described in further detail. After wrapping up his safari and returning back home, Roosevelt wrote the African Game Trails which went on to become a bestseller in the US. Of course, everyone at the time loved a read that spoke extensively of what was known to them as the "dark continent," and especially if it was delivered through the eyes of a white man.
Roosevelt
Roosevelt, in his book, constantly refers to the Africans he encountered in Kenya as "savages." In addition, he seemed particularly in support of the European colonization of East Africa and the Congo.
"Africans had not advanced beyond the cave-man stage," he pointed out at some point.
Then, he proceeds to be impressed by what he perceives as courage when he got a chance to witness some Nandi hunters encircle and kill a lion. From the African Game Trails, one gets the impression that while the African landscape was more of a curiosity to foreigners in Roosevelt's time, it was also an easy target for plunder and destruction as evidenced by the motivations that brought visitors to it. Their perception of the locals was equally that of disregard unless their actions fascinated.
At the end of Roosevelt's trip, his entourage had bagged over 500 big game animals that included 11 elephants, 17 lions and 20 rhinos in what would have been criminal in present day Kenya. Indeed, his safari which had been partly financed by the Smithsonian Museum, an institution that oversaw the running of a couple of US museums, had thoroughly "accomplished' its mission — that of hunting wildlife. And upon his return to the US, he donated a huge percentage of his specimens to the natural history museums in Washington and New York.
The African Game Trails is additionally credited for inspiring yet another American adventure — Ernest Hemingway's Kenyan safari 25 years later.  Interestingly, Roosevelt's adventures in the country were hardly enough to influence anything to be named after him, or perhaps, he was not that intent on leaving his name behind. Not so for Ernest Hemingway.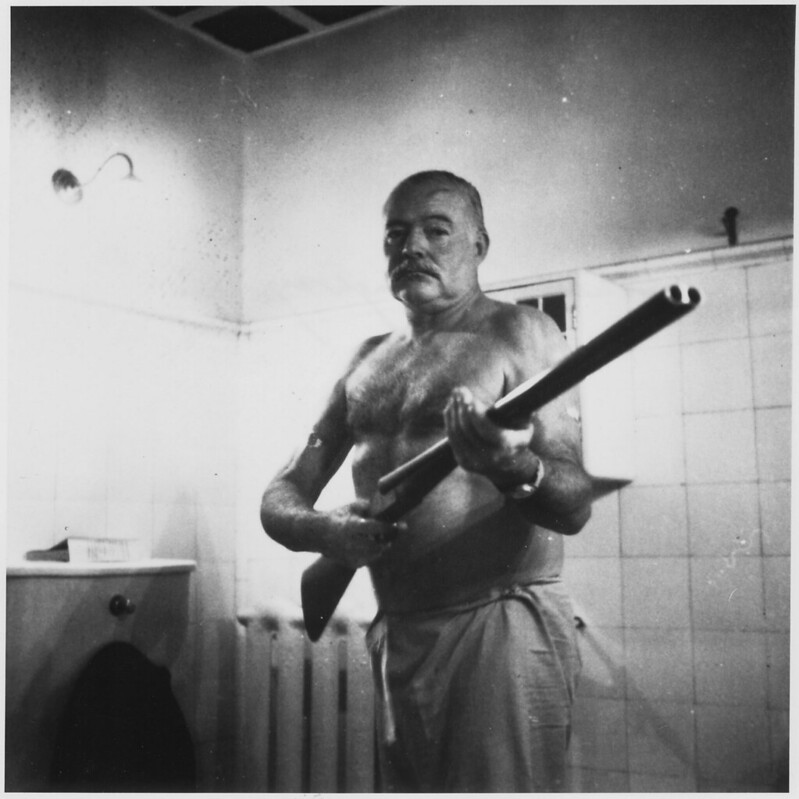 Hemingway
In 1935 the American writer embarked on his own first African safari accompanied by his second wife Pauline and a friend, Charles Thompson. From a Marseilles port, the three boarded a ship and over two weeks later, arrived in Mombasa, Kenya. Hemingway explored the areas around Mombasa and Malindi before venturing inland. He spent some time in Watamu and must have made such an impact that a resort in the area ended up being named after him — Hemingway's Watamu. The hotel exists to date with favorable reviews to boot.
After his coastal adventures, Hemingway travelled to the home of Philip Percival, a white settler that had previously turned safari guide to many renowned foreign visitors including Theodore Roosevelt, who lived in Machakos. He was able to convince Percival to do the same for him, and they subsequently headed into neighboring Tanzania, again on a hunting expedition.
It was in Tanzania that Hemingway fell ill with amoebic dysentery and had to be evacuated to Nairobi, Kenya, for treatment. He eventually cut his trip short and returned to Europe. The next time Hemingway would again consider Africa as a travel destination was in 1954. He came accompanied by his fourth and last wife, Mary, with the intention to explore Belgian Congo, Uganda, and Kenya. But it seems his African voyages were somehow jinxed.
Two plane accidents happening consecutively ended his trip before he had accomplished much in terms of sightseeing. And like Roosevelt, Hemingway wrote not one, but a couple of books detailing his adventures in Africa. It was through the eyes of these early visitors that perhaps the rest of the world began to catch a glimpse of the touristic side of Africa, albeit shrouded by white perception of the continent.
As a Travel and Tourism Management student, I found myself spending a lot of time reading recommended and non-recommended books in the library, and it always struck me as odd that few writers of African origin wrote tourism-related course books. Many of us students were aware of the earliest Europeans to explore and visit Africa, but none of us had any idea who the first Kenyan or African to embark on a tourism related tour was. We knew of Queen Elizabeth II learning of her father's death while on a trip to Kenya in 1952 with her husband and her subsequent ascension to the throne.
Tourism
The hotel in question was Treetops Hotel in the Aberdares National Park in Kenya, and a common description has always been, "She went up a Princess and came down a Queen," in reference to the storied building among trees.  In fact, she was at Sagana Lodge when she learnt of her father's passing, due to her having departed from Treetops earlier.
I don't remember much mention of Kisoi Munyao, the 25-year-old Kenyan who hoisted the Kenyan flag on Mt. Kenya's Lenana Point on the eve of December 12, 1963. Described as someone who was an outdoors type, Munyao is probably the first mountaineer from Kenya to undertake an activity now associated with adventure tourism. Worth mentioning is the fact that Kenya attained self-rule on December 12, 1963, and Munyao's act needed to be celebrated coming on the eve of it. However, he lived quietly and modestly most of his life until his death when the nation seemed to remember him again.
My own education journey seemed to be just as jinxed as Hemingway's trips to Africa were. After a five-year struggle, I was forced to drop out of campus in my third year. Later that year, I got a job in the hotel industry. On my first day at work, I remember my supervisor taking me around the large hotel favored by foreigners and the well-to-do and declaring proudly to me how Prince William and his girlfriend, Kate Middleton, had once spent the night in the suite. I would later learn that it was probably on this trip to Kenya that the Prince proposed to his longtime girlfriend.
My time working at the hotel was indeed enjoyable but short-lived. And while I gained some level of exposure, I also got to experience firsthand the colonial mentalities that refused to go away in the travel and hospitality industry. One time, long after I had stopped working at the hotel, I decided to take a walk to the game park in my hometown which is quite near where I live. I intended to visit a shop that sold amazing art and souvenirs which fascinated me.
However, I never quite understood why each time I visited said shop, I always got a hostile reception. This day was no different. When I got in, a shop attendant quickly came up to me. I touched an African necklace and asked him how much it was. "15,000kshs!" he mouthed, unsmiling. I proceeded to walk further inside, but he stopped me.  And with the straightest of faces, he told me in Swahili, "We are waiting for visitors, Wazungu!" That meant I had to leave because of the white visitors – Wazungu- they were expecting. I was livid.
Never had I ever felt that disrespected in my own country, past experiences in this very shop notwithstanding. I left vowing never to come back, but my anger made me create a thread on it on Twitter which attracted quite some attention from travel and hospitality industry stakeholders. Suddenly, everyone seemed to be in agreement with me that the colonial mentality in the Kenyan tourism sector needed to change.
Decolonization
The decolonization of African tourism sectors is indeed a crucial subject that is very rarely tackled. Decades after the very first foreign explorer set foot in Africa, tourism has thoroughly evolved on the continent, but African disregard still persists. The first picture that often comes to mind for many Africans is that of a white man in Safari wear, arriving in game parks in a tour van. The driver is always an African employed by a tour company who is just doing his job. Any other African who arrives in a tourism establishment is almost always automatically assumed to be an employee or up to no good, and the treatment quickly changes from warm to cold and stern.
The establishments, which happen to treat all visitors alike, will tend to dismiss the Africans whom they deem as not "properly" dressed or spoken. The unspoken pressure is for an African travel enthusiast to carry themselves and dress in a certain way in order to be accepted in the travel and tourism class. I have experienced waiters and waitresses scramble to offer service when I once showed up at a restaurant in the company of a white man who had stopped me to ask for directions and then insisted we have coffee together at the said establishment.
Then, the waiters and waitresses stood at a distance after serving us, and I could literally feel their curious eyes wondering where I had got myself a white man. I never shared this with him as he was basically a stranger to me, but it is experiences such as this that have stuck with me for a long time making me question when we got to this point as a country. Perhaps, we have always been there as a country, and this was just a continuation of it. I was sure that had I shown up at the establishment unaccompanied or in the company of a fellow African, the service would have been slightly slower since we are automatically expected to already be used to treatment that's not too special.
In recent times, domestic tourism has been heavily marketed by the Kenya Tourism Board (dubbed Magical Kenya), in a bid to encourage the locals to travel and explore the country more. Nowadays, it is common to keep stumbling on young Kenyan travel enthusiasts posting photos of the heavenly and exciting places they have been to in Kenya. Indeed, it is such a refreshing shift.  But has it taken too long to come?
Are Kenyans allowed to travel?
For the longest time, the only travel that a majority of Kenyans did affordably was going upcountry over Christmas to catch up with the rest of the family. The working class occasionally got the seminar outings that saw them booked into hotels at the coast where they proceeded to spend two or three days cooped up in conference rooms. In the evenings, perhaps they would venture out a little to the beach or pool area. And if your job was more lucrative than the average Kenyan's, then occasional travels abroad on work or study assignments were also guaranteed.
Our family album has always contained photos of a relative on my mother's side who got the opportunity to study and work abroad long before my sister and I were born. Dull, in typical old, colored photographs, he was pictured walking along a bridge, with white, serious faces dotting the background.  He was probably en route to work, and there he was again at a parking lot dressed in a suit with his wife. The photos gave us a sense of pride that we had someone in our family who had gone overseas quite early. Few Africans, at the time, set out on travel missions, so work and school abroad was akin to travel as well.
And while we now have a generation that is travelling more, we cannot overlook the generation that never got encouraged to travel or simply could not afford it.  As a result, they still perceive travel as a white man's affair. They are a generation that long got convinced that the work of an African is only to entertain and serve the foreign visitors, and in truth, it's no fault of their own.
This same generation also got to witness Them Mushrooms, a Kenyan musical band from the coast, release the song "Jambo Bwana" in 1982 which contained the "Hakuna Matata" (No worries/problem) Swahili phrase in it. The song welcomed visitors to Kenya and was such a hit that the following year after its release, the German group, Boney-M released an English version of it titled "Jambo-Hakuna Matata."
Disney and the Lion King
Years later, in 1994, the animated Walt Disney's Lion King movie popularized the phrase "Hakuna Matata" worldwide by featuring it in the plot and movie. Thus began what could easily be summed up as the cultural appropriation of the phrase culminating in Disney's application to trademark it the same year the movie was released. Understandably, in 2018, fierce debate erupted among East Africans when for the first time, many of us learnt of the particular trademark.
     In a visionary move, Them Mushrooms shaped the Kenyan tourism industry's entertainment circuit with a tune welcoming visitors to the country. But their efforts were seemingly trashed, when a bigger entity in the West decided to trademark a pretty normal phrase in the Swahili language spoken by millions in East and Central Africa. And although Disney clarified that they were not preventing anyone from using the phrase, it is common knowledge that the trademark gives them the right to sue anyone counterfeiting Lion King merchandise.
Wouldn't it have made more sense if Them Mushrooms themselves or the Kenya Tourism Board had trademarked the phrase instead? For Africans in general, the move by Disney was all too familiar, having been colonized in the past, and the uproar, indeed justified. But perhaps the first step in reclaiming what is ours is by embarking on a renaming of some of our tourist attraction sites still bearing foreign names given by explorers who first stumbled on them.
Maybe then, we will collectively start feeling a sense of belonging and stop associating travel with one particular racial group. We need more tourism-related course books and reading material written by African travel enthusiasts and experts. We need to go back to our roots and revisit how we welcomed and entertained visitors and include that in our course work alongside foreign hospitality norms. Our culture, a great attraction to foreigners, should be at the forefront of travel and tourism learning. We can only thoroughly decolonize when we begin reversing what has long been instilled in us, while appreciating what has always been our cultural heritage.
January 2021, copyright LL and cultureafrica.net
Lorna Likiza is a Kenyan writer and tutor of French. Her fiction and nonfiction pieces have been featured in Arts and Africa, Ile Alo, Barren Magazine, Agbowo, and Down River Road. She writes regularly for cultureafrica.net. Her children's book draft, Oi Gets Lost, was longlisted in the 2018 Golden Baobab Prize for African Children Book Writers and Illustrators. She is the founder of Heroe Book Fair, an upcoming literary event that inaugurates March 22-26, 2021. She can be found at https://twitter.com/lornalikiza?lang=en
This Essay was first published at thedecolonialpassage.net. https://thedecolonialpassage.net/2020/12/29/when-hakuna-matata-became-a-phrase-in-english/
Deutsche Version
Als Hakuna Mata eine englische Redewendung wurde
Ich besuchte Tansania und Sansibar in meinem letzten Jahr der Grundschule auf einer organisierten Schulreise. Auf Sansibar, wo ich die Bäder des Sultans, seiner Frauen und Konkubinen besichtigte, beschloss ich, dass ich an der Universität einen reisebezogenen Kurs belegen wollte. Damals war ich 13 Jahre alt.  Acht Jahre später schrieb ich mich an der Universität von Nairobi für mein Studium ein.
Als Kenianer war ich mit dem Bewusstsein für den kenianischen Tourismussektor und dessen Bedeutung für unsere Wirtschaft aufgewachsen. Ich wusste, dass der Rest der Welt auch über unser Großwild und den Maasai-Stamm Bescheid wusste. Ich freute mich sogar darüber, dass mein Herkunftsland auch anderswo in Afrika und in Übersee als Attraktion galt. Aber nur eine Handvoll Kenianer landete in der Tourismusbranche, weil es Leidenschaft brauchte, um etwas als Berufswahl zu verfolgen.
Ironischerweise bringt der Tourismussektor zwar Milliarden von Schilling an Einnahmen ein, aber der Studiengang selbst wird von vielen nicht als erste Wahl angesehen. Das wurde mir als blutjunger Student im ersten Jahr schnell klar. Dennoch ließ ich mich nicht entmutigen, denn mein Ziel war eine Kombination aus Leidenschaft und dem starken Wunsch, die Welt zu sehen.
In der "Introduction to Tourism"-Einheit meines ersten Semesters erfuhr ich von Theodore "Teddy" Roosevelts Reise nach Kenia. Im März 1909 war der 26. Präsident der Vereinigten Staaten von Washington aus nach Ostafrika aufgebrochen, nur wenige Wochen nach Beendigung seiner zweiten Amtszeit. Er kam in Kenia mit einer 250-köpfigen Entourage an, zu der auch sein Sohn Kermit und der bekannte britische Jäger und Naturschützer Frederick Selous gehörten. So begann das, was ein Jahr lang eine Safari auf einer Großwildjagd werden sollte.
Unser Dozent für die Einheit war ein älterer, weitgereister Professor, der in den leisesten Tönen sprach. Daher war es immer schwierig, etwas von dem, was er sagte, zu verstehen. Stellen Sie sich unsere kollektive, angenehme Überraschung vor, als wir entdeckten, dass alles, was er im Unterricht "flüsterte", in einem Buch, das er zur weiteren Lektüre empfahl, auf genau dieselbe Weise angeordnet war.
Aber wie bei allen Büchern, die von Ausländern geschrieben und veröffentlicht wurden und sich mit dem afrikanischen Kontinent befassten, erfuhr man nur Positives über die Reise des pensionierten Präsidenten Theodore Roosevelt. Niemand sprach über seine Wahrnehmung der Bewohner, denen er begegnete, sondern der Schwerpunkt lag auf seiner Agenda, der Großwildjagd. Wollte man zusätzliche Aspekte über seine Reise erfahren, musste man tiefer graben und schon gar nicht in der empfohlenen tourismusbezogenen Campus-Lektüre.
In einem Artikel der Ostafrikanischen Zeitung vom 27. März 2010 mit dem Titel "Teddy Roosevelt Came To Kenya Guns Blazing" (Teddy Roosevelt kam mit Waffengewalt nach Kenia) wird das, was man wohl als eine der frühesten Jagdreisen nach Kenia bezeichnen könnte, näher beschrieben. Nachdem er seine Safari beendet hatte und nach Hause zurückgekehrt war, schrieb Roosevelt die African Game Trails, die in den USA zu einem Bestseller wurden. Natürlich liebte zu dieser Zeit jeder eine Lektüre, die ausführlich über den sogenannten "dunklen Kontinent" berichtete, vor allem, wenn sie durch die Augen eines Weißen vermittelt wurde.
Roosevelt
Roosevelt bezeichnet in seinem Buch die Afrikaner, denen er in Kenia begegnete, ständig als "Wilde". Außerdem schien er die europäische Kolonisierung Ostafrikas und des Kongos besonders zu unterstützen.
"Die Afrikaner waren über das Stadium des Höhlenmenschen nicht hinausgekommen", stellte er an einer Stelle fest.
Dann fährt er fort, beeindruckt zu sein von dem, was er als Mut empfindet, als er die Gelegenheit bekam, Zeuge zu werden, wie einige Nandi-Jäger einen Löwen einkreisten und töteten. Aus den African Game Trails gewinnt man den Eindruck, dass die afrikanische Landschaft zu Roosevelts Zeiten zwar eher eine Kuriosität für Fremde war, aber auch ein leichtes Ziel für Plünderung und Zerstörung, wie die Beweggründe zeigen, die Besucher zu ihr führten. Die Wahrnehmung der Einheimischen war ebenso die der Missachtung, es sei denn, ihr Handeln faszinierte.
Am Ende von Roosevelts Reise hatte sein Gefolge über 500 Großwildtiere erlegt, darunter 11 Elefanten, 17 Löwen und 20 Nashörner, was im heutigen Kenia kriminell gewesen wäre. Tatsächlich hatte seine Safari, die teilweise vom Smithsonian Museum, einer Institution, die den Betrieb einiger US-Museen beaufsichtigte, finanziert worden war, ihre Mission – die Jagd auf Wildtiere – gründlich "erfüllt". Und nach seiner Rückkehr in die USA schenkte er einen großen Teil seiner Exemplare den Naturkundemuseen in Washington und New York.
Die African Game Trails werden außerdem als Inspiration für ein weiteres amerikanisches Abenteuer angesehen – Ernest Hemingways Kenia-Safari 25 Jahre später.  Interessanterweise reichten Roosevelts Abenteuer in diesem Land kaum aus, um etwas zu beeinflussen, das nach ihm benannt werden sollte, oder vielleicht war er nicht so sehr darauf bedacht, seinen Namen zu hinterlassen. Nicht so bei Ernest Hemingway.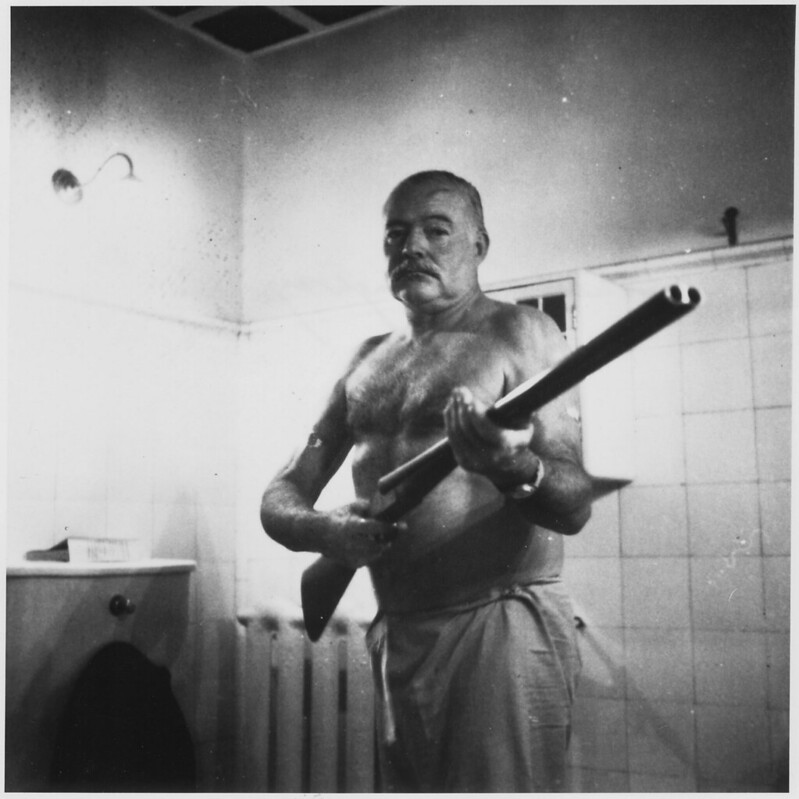 Hemingway
1935 brach der amerikanische Schriftsteller in Begleitung seiner zweiten Frau Pauline und eines Freundes, Charles Thompson, zu seiner ersten eigenen Afrika-Safari auf. Von einem Hafen in Marseille aus gingen die drei an Bord eines Schiffes und kamen über zwei Wochen später in Mombasa, Kenia, an. Hemingway erkundete die Gegend um Mombasa und Malindi, bevor er sich ins Landesinnere begab. Er verbrachte einige Zeit in Watamu und muss einen solchen Eindruck hinterlassen haben, dass ein Resort in der Gegend nach ihm benannt wurde – Hemingway's Watamu. Das Hotel existiert bis heute, und die Kritiken sind durchweg positiv.
Nach seinen Abenteuern an der Küste reiste Hemingway zum Haus von Philip Percival, einem weißen Siedler, der sich zuvor als Safari-Guide für viele berühmte ausländische Besucher, darunter Theodore Roosevelt, betätigt hatte und in Machakos lebte. Er konnte Percival davon überzeugen, dasselbe für ihn zu tun, und sie fuhren daraufhin ins benachbarte Tansania, wiederum auf eine Jagdexpedition.
In Tansania erkrankte Hemingway an der Amöbenruhr und musste zur Behandlung nach Nairobi, Kenia, evakuiert werden. Er brach seine Reise schließlich ab und kehrte nach Europa zurück. Das nächste Mal, dass Hemingway Afrika wieder als Reiseziel in Betracht zog, war 1954. Er kam in Begleitung seiner vierten und letzten Frau Mary mit der Absicht, Belgisch-Kongo, Uganda und Kenia zu erkunden. Aber es scheint, dass seine Afrikareisen irgendwie verhext waren.
Zwei Flugzeugunfälle, die sich nacheinander ereigneten, beendeten seine Reise, bevor er viel in Sachen Sightseeing erreicht hatte. Und wie Roosevelt schrieb Hemingway nicht nur ein, sondern gleich mehrere Bücher, in denen er seine Abenteuer in Afrika beschrieb. Es war durch die Augen dieser frühen Besucher, dass vielleicht der Rest der Welt begann, einen Blick auf die touristische Seite Afrikas zu erhaschen, wenn auch überschattet von der weißen Wahrnehmung des Kontinents.
Als Student des Reise- und Tourismusmanagements verbrachte ich viel Zeit damit, empfohlene und nicht empfohlene Bücher in der Bibliothek zu lesen, und es kam mir immer seltsam vor, dass nur wenige Autoren afrikanischer Herkunft tourismusbezogene Lehrbücher schrieben. Viele von uns Studenten kannten die ersten Europäer, die Afrika erkundeten und besuchten, aber keiner von uns hatte eine Ahnung, wer der erste Kenianer oder Afrikaner war, der eine tourismusbezogene Reise unternahm. Wir wussten, dass Königin Elisabeth II. vom Tod ihres Vaters erfuhr, als sie 1952 mit ihrem Mann auf einer Reise nach Kenia war, und dass sie anschließend den Thron bestieg.
Tourismus
Das fragliche Hotel war das Treetops Hotel im Aberdares-Nationalpark in Kenia, und eine gängige Beschreibung lautete immer: "Sie ging als Prinzessin hinauf und kam als Königin herunter", in Anspielung auf das geschichtsträchtige Gebäude zwischen Bäumen.  Tatsächlich befand sie sich in der Sagana Lodge, als sie vom Ableben ihres Vaters erfuhr, da sie zuvor von Treetops abgereist war.
Ich kann mich nicht daran erinnern, dass Kisoi Munyao, der 25-jährige Kenianer, der am Vorabend des 12. Dezember 1963 die kenianische Flagge auf dem Lenana Point des Mt. Kenya hisste, oft erwähnt wurde. Munyao, der als Outdoor-Typ beschrieben wird, ist wahrscheinlich der erste Bergsteiger aus Kenia, der eine Aktivität unternahm, die heute mit Abenteuertourismus in Verbindung gebracht wird. Erwähnenswert ist die Tatsache, dass Kenia am 12. Dezember 1963 die Selbstverwaltung erlangte und Munyaos Tat am Vorabend dieses Ereignisses gefeiert werden musste. Allerdings lebte er die meiste Zeit seines Lebens ruhig und bescheiden, bis zu seinem Tod, als sich die Nation wieder an ihn zu erinnern schien.
Meine eigene Bildungsreise schien genauso verhext zu sein, wie Hemingways Reisen nach Afrika es waren. Nach einem fünfjährigen Kampf war ich gezwungen, mein Studium im dritten Jahr abzubrechen. Später im selben Jahr bekam ich einen Job in der Hotelbranche. Ich erinnere mich, dass mich mein Vorgesetzter an meinem ersten Arbeitstag durch das große Hotel führte, das von Ausländern und Wohlhabenden bevorzugt wurde, und mir stolz erklärte, dass Prinz William und seine Freundin Kate Middleton einmal in der Suite übernachtet hätten. Später erfuhr ich, dass der Prinz wahrscheinlich auf dieser Reise nach Kenia seiner langjährigen Freundin einen Heiratsantrag machte.
Die Zeit, in der ich im Hotel arbeitete, war zwar angenehm, aber nur von kurzer Dauer. Und während ich ein gewisses Maß an Erfahrung sammelte, erlebte ich auch aus erster Hand die koloniale Mentalität, die in der Reise- und Hotelbranche nicht verschwinden wollte. Einmal, lange nachdem ich aufgehört hatte, im Hotel zu arbeiten, beschloss ich, einen Spaziergang zum Wildpark in meiner Heimatstadt zu machen, der sich ganz in der Nähe meines Wohnortes befindet. Ich hatte vor, einen Laden zu besuchen, der erstaunliche Kunst und Souvenirs verkaufte, die mich faszinierten.
Allerdings habe ich nie ganz verstanden, warum ich jedes Mal, wenn ich diesen Laden besuchte, einen feindseligen Empfang bekam. An diesem Tag war es nicht anders. Als ich den Laden betrat, kam ein Angestellter schnell auf mich zu. Ich berührte eine afrikanische Halskette und fragte ihn, wie viel sie koste. "15.000kshs!", maulte er, ohne zu lächeln. Ich wollte weiter hineingehen, aber er hielt mich auf.  Mit ernstem Gesicht sagte er mir auf Suaheli: "Wir warten auf Besucher, Wazungu!" Das bedeutete, dass ich wegen der weißen Besucher – Wazungu -, die sie erwarteten, gehen musste. Ich war wütend.
Noch nie hatte ich mich in meinem eigenen Land so respektlos gefühlt, ungeachtet früherer Erfahrungen in genau diesem Laden. Ich verließ den Laden mit dem Versprechen, nie wieder zurückzukommen, aber meine Wut veranlasste mich, einen Thread dazu auf Twitter zu erstellen, der einiges an Aufmerksamkeit von Vertretern der Reise- und Hotelbranche auf sich zog. Plötzlich schienen sich alle mit mir einig zu sein, dass sich die koloniale Mentalität im kenianischen Tourismussektor ändern muss.
Dekolonisierung
Die Dekolonisierung des afrikanischen Tourismussektors ist in der Tat ein entscheidendes Thema, das nur sehr selten angegangen wird. Jahrzehnte, nachdem der erste ausländische Entdecker seinen Fuß nach Afrika gesetzt hat, hat sich der Tourismus auf dem Kontinent gründlich entwickelt, aber die Missachtung Afrikas hält immer noch an. Das erste Bild, das vielen Afrikanern in den Sinn kommt, ist das eines weißen Mannes in Safari-Kleidung, der in einem Tour-Van in Wildparks ankommt. Der Fahrer ist immer ein Afrikaner, der bei einer Reisegesellschaft angestellt ist und nur seinen Job macht. Jeder andere Afrikaner, der in einer touristischen Einrichtung ankommt, wird fast immer automatisch für einen Angestellten gehalten oder führt nichts Gutes im Schilde, und die Behandlung wechselt schnell von warm zu kalt und streng.
Die Einrichtungen, die zufällig alle Besucher gleich behandeln, neigen dazu, die Afrikaner, die sie für nicht "richtig" gekleidet oder gesprochen halten, abzuweisen. Der unausgesprochene Druck besteht darin, dass ein afrikanischer Reiseliebhaber sich auf eine bestimmte Art und Weise tragen und kleiden muss, um in der Reise- und Tourismusklasse akzeptiert zu werden. Ich habe erlebt, wie sich Kellner und Kellnerinnen darum bemühten, mich zu bedienen, als ich einmal in einem Restaurant in Begleitung eines weißen Mannes auftauchte, der mich angehalten hatte, um nach dem Weg zu fragen, und dann darauf bestand, dass wir in dem besagten Lokal gemeinsam einen Kaffee trinken.
Die Kellner und Kellnerinnen standen dann auf Abstand, nachdem sie uns bedient hatten, und ich konnte förmlich ihre neugierigen Blicke spüren, die sich fragten, wo ich mir einen weißen Mann geangelt hatte. Ich habe ihm das nie erzählt, da er im Grunde ein Fremder für mich war, aber es sind Erlebnisse wie dieses, die mir noch lange im Gedächtnis geblieben sind und mich fragen lassen, wann wir als Land an diesen Punkt gelangt sind. Vielleicht waren wir als Land schon immer so weit, und dies war nur eine Fortsetzung davon. Ich war mir sicher, dass, wenn ich ohne Begleitung oder in Begleitung eines afrikanischen Landsmannes in dem Etablissement aufgetaucht wäre, der Service etwas langsamer gewesen wäre, da man automatisch davon ausgeht, dass wir bereits an eine Behandlung gewöhnt sind, die nicht allzu besonders ist.
In letzter Zeit wurde der Inlandstourismus vom Kenya Tourism Board (genannt Magical Kenya) stark vermarktet, um die Einheimischen zu ermutigen, mehr zu reisen und das Land zu erkunden. Heutzutage stolpert man immer wieder über junge kenianische Reisebegeisterte, die Fotos von den himmlischen und aufregenden Orten posten, die sie in Kenia besucht haben. Das ist in der Tat eine sehr erfrischende Veränderung.  Aber hat es zu lange gedauert, bis es so weit war?
Dürfen Kenianer reisen?
Die längste Zeit war die einzige Reise, die sich die Mehrheit der Kenianer leisten konnte, die Fahrt ins Landesinnere über Weihnachten, um den Rest der Familie nachzuholen. Für die Arbeiterklasse gab es gelegentlich Seminarreisen, bei denen sie in Hotels an der Küste gebucht wurden, wo sie dann zwei oder drei Tage in Konferenzräumen eingepfercht verbrachten. Abends ging es dann vielleicht noch ein wenig an den Strand oder an den Pool. Und wenn ihr Job lukrativer war als der des durchschnittlichen Kenianers, dann waren auch gelegentliche Reisen ins Ausland zu Arbeits- oder Studienzwecken garantiert.
In unserem Familienalbum finden sich seit jeher Fotos von einem Verwandten mütterlicherseits, der die Möglichkeit bekam, im Ausland zu studieren und zu arbeiten, lange bevor meine Schwester und ich geboren wurden. Auf typisch alten, farbigen Fotos war er trist auf einer Brücke abgebildet, mit weißen, ernsten Gesichtern im Hintergrund. Wahrscheinlich war er auf dem Weg zur Arbeit, und da war er wieder auf einem Parkplatz, im Anzug und mit seiner Frau. Die Fotos gaben uns ein Gefühl des Stolzes, dass wir jemanden in unserer Familie hatten, der schon sehr früh nach Übersee gegangen war. Nur wenige Afrikaner gingen damals auf Reisemission, also war Arbeit und Schule im Ausland auch gleichbedeutend mit Reisen.
Und während wir jetzt eine Generation haben, die mehr reist, dürfen wir die Generation nicht übersehen, die nie zum Reisen ermutigt wurde oder es sich einfach nicht leisten konnte. Daher sehen sie das Reisen immer noch als eine Angelegenheit des weißen Mannes an. Sie sind eine Generation, die lange davon überzeugt war, dass die Arbeit eines Afrikaners nur darin besteht, die ausländischen Besucher zu unterhalten und zu bedienen, und in Wahrheit ist es nicht ihre Schuld.
Diese Generation erlebte auch, wie Them Mushrooms, eine kenianische Musikband von der Küste, 1982 den Song "Jambo Bwana" veröffentlichte, der die Swahili-Phrase "Hakuna Matata" (Keine Sorgen/Probleme) enthielt. Das Lied begrüßte Besucher in Kenia und war ein solcher Hit, dass die deutsche Gruppe Boney-M im Jahr darauf eine englische Version mit dem Titel "Jambo-Hakuna Matata" veröffentlichte.
"Timon gesellt sich zu den Darstellern für 'Hakuna Matata' bei Disney's Dine Under the African Stars" von Castles, Capes & Clones
Disney und der König der Löwen.
Jahre später, 1994, machte der Zeichentrickfilm Walt Disneys König der Löwen die Phrase "Hakuna Matata" weltweit populär, indem er sie in die Handlung und den Film einbaute. Damit begann das, was man als kulturelle Aneignung der Phrase bezeichnen könnte, die darin gipfelte, dass Disney sie noch im selben Jahr, in dem der Film veröffentlicht wurde, als Marke anmeldete. Verständlicherweise brach im Jahr 2018 eine heftige Debatte unter den Ostafrikanern aus, als viele von uns zum ersten Mal von der besonderen Marke erfuhren.
In einem visionären Schritt prägten "Them Mushrooms" die Unterhaltungsbranche in Kenia mit einer Melodie, die Besucher im Land willkommen heißt. Aber ihre Bemühungen wurden scheinbar zunichte gemacht, als ein größeres Unternehmen aus dem Westen beschloss, eine ganz normale Phrase in der Swahili-Sprache, die von Millionen in Ost- und Zentralafrika gesprochen wird, als Markenzeichen zu schützen. Und obwohl Disney klarstellte, dass sie niemanden daran hindern, den Ausdruck zu verwenden, ist es allgemein bekannt, dass das Markenzeichen ihnen das Recht gibt, jeden zu verklagen, der Lion King-Merchandise fälscht.
Wäre es nicht sinnvoller gewesen, wenn Them Mushrooms selbst oder das Kenya Tourism Board die Phrase stattdessen als Marke geschützt hätten? Für Afrikaner im Allgemeinen war der Schritt von Disney nur allzu vertraut, da sie in der Vergangenheit kolonisiert wurden, und der Aufruhr in der Tat gerechtfertigt. Aber vielleicht ist der erste Schritt zur Rückeroberung dessen, was uns gehört, die Umbenennung einiger unserer Touristenattraktionen, die immer noch fremde Namen tragen, die von Entdeckern vergeben wurden, die als erste auf sie gestoßen sind.
Vielleicht werden wir dann ein kollektives Zugehörigkeitsgefühl entwickeln und aufhören, Reisen mit einer bestimmten Rassengruppe zu assoziieren. Wir brauchen mehr tourismusbezogene Lehrbücher und Lesematerial, das von afrikanischen Reiseliebhabern und Experten geschrieben wurde. Wir müssen zu unseren Wurzeln zurückkehren und uns wieder darauf besinnen, wie wir Besucher willkommen geheißen und unterhalten haben, und dies neben den Normen der ausländischen Gastfreundschaft in unsere Kursarbeit einbeziehen. Unsere Kultur, die eine große Anziehungskraft auf Fremde ausübt, sollte im Vordergrund des Lernens über Reisen und Tourismus stehen. Wir können uns nur dann gründlich dekolonisieren, wenn wir damit beginnen, das umzukehren, was uns lange eingeimpft wurde, während wir das schätzen, was immer unser kulturelles Erbe war.
Januar 2021, Copyright LL und cultureafrica.net
Der Artikel erschien zuerst im Jan 2021 bei thedecolonialpassage.net.  Die Veröffentlichung hier erscheint mit freundlicher Unterstützung der Seite und der Autorin Lorna Likiza.
Lorna Likiza ist eine Schriftstellerin aus Nakuru, Kenia. Sie hat in mehreren Literaturzeitschriften veröffentlicht, schreibt außerdem Kinderbücher und ist die Gründerin und Organisatorin der Heroe Book Fair in Mombasa. Sie schreibt regelmäßig für cultureafrica.net.