A Male As A Female: The Evolution Of African Comedy – Part 1 engl/ger
By Lorna Likiza                             —–für Deutsche Version bitte nach unten scrollen—-      
A Male As A Female: The Evolution Of African Comedy                                    
My parents' generation is very conversant with the early beginnings of Vioja Mahakamani and Vitimbi, two Kenyan comedy shows that those of my generation still found running on the Kenya Broadcasting Corporation (KBC) Channel. At the time and for an unnecessarily long period, Kenyan comedians and actors made very little in terms of earnings. Aside from getting opportunities to perform in front of the President and other dignitaries during Public Holidays, there was nothing like product endorsements, working as hosts on radio stations and regular, paid live shows and invitations to MC at weddings and high profile events for them.
As a result, comedians of that time were not easily recognizable faces on streets as evidenced by an incident I got to witness firsthand in 2009. While standing in a queue at the Immigration offices in Nyayo House, Nairobi, awaiting a passport application service, an obviously agitated Security Officer rudely shouted at a tall woman who had slightly got off the queue. Curiously, some of us turned to look at the person who had so irritated the officer, only to realize it was Mary Khavere best known as Mama Kayai, who for many years had acted in Vitimbi and as a result, was well known to Kenyans.
Indeed, it was such a shock for us to register that the Security Officer who was not obviously that young in age, had failed to straightaway recognize her. But in graceful fashion, Mama Kayai did not cause a scene although evidently irritated from the look on her face and moved back to the queue as instructed.
At a time when Kenyans were dealing with a Presidency that had lasted close to two decades, it was with a mix of uncertainty and genuine interest when the Redykyulass trio came into the scene sometime in the late 90s. Made up of Walter Mong'are AKA Nyambane, Tony Njuguna and John Kiarie, the trio performed skits while impersonating the President and other key figures in government for entertainment.
They later admitted to have equally been a little bit uncertain whether they would get into trouble or not for their bold comedy, only for the President to burst out laughing when he watched a performance on a Public Holiday, with Nyambane dressed up to look like him. Arguably, Redykyulass went ahead to open possibility doors to a different kind of Kenyan Comedy and to a whole lot of other aspiring comedians. Daniel "Churchill" Ndambuki credits the trio for enabling him to get into comedy. Interestingly, John Kiarie is currently a Member of Parliament for Dagoretti South having eventually made the transition from comedy to politics.
The history (or lack of) of African Comedy
A lot of the history documented online is that of African-American Comedy and barely anything on African Comedy. Two years ago, Africa.com made a list of gurus in the African comedy scene. Trevor Noah, a household name from South Africa currently based in the US, Anne Kansiime, a comedienne from Uganda, Eddie Kadi, a Congelese-British, Ronnie Khalil, an Egyptian-American, Eric Omondi, a Kenyan, among others, made it to the list.
Earlier in October 2017, BBC's Culture segment had conducted an interview with Trevor Noah, titled What Makes South African Comedy Unique. A write up accompanying the interview on video noted that Trevor's comedy in the US differed from the kind of comedy he delivered while at home. He attributed this to that familiarity and ease one has at home but also noted that as a result of South Africa having been divided for a lengthy period, the people have very different experiences from each other in terms of culture.
This, is what he considered made South African Comedy unique since the only thing that evidently connected all South Africans is politics. He additionally mentioned that the Comedy Scene is relatively new in the country and hence almost nothing is taboo. There was equally the need of performance in several South African vernacular languages to make the comedy relatable.
In Kenya, a country that has 43 recognized tribes, comedy in vernacular has often been broadcasted in vernacular stations that focused on a particular tribe per station. Very few of the current generation are that keen on keeping up with vernacular comedy as the official and national languages happen to be English and Swahili with the additional, Urban Slang, Sheng'.
To try and connect with the audience's different ethnicities, Kenyan comedians have for a long time adopted accents associated with certain communities when speaking in English or Swahili. However, the jokes have often struggled with coming across as stereotypical or simply, trying to highlight the uniqueness of each tribe in a hilarious manner. Indeed, a continuous subject of debate.
There is also the question of approval and deliberately, stunted growth in African comedy as a whole. South Africa endured apartheid for the longest period and this may have prevented the black South African comedy scene from emerging earlier. Indeed, what Kenyans came to associate with South African comedy was the popular comedy show, Suburban Bliss broadcasted in the late 90s on the KBC Channel which showcased a white and a black South African family as neighbors. Here, you could tell that the actors were trying to address the subject of racism albeit in a hilarious manner.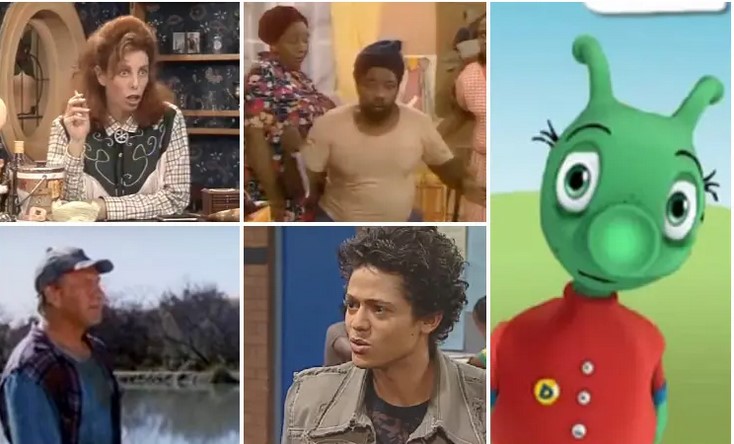 End of Part 1
About the author:
Lorna Likiza is a Kenyan Writer, Tutor of French and Founder of Heroe Book Fair. Her Fiction and Nonfiction has appeared in various literary journals in Africa and the US.Her children book draft was longlisted in the Golden Baobab Prize 2018. It will be published by Bright Lights Books in March 2022. She lives in Mombasa, Kenya, where she is actively involved in the literary scene.
Deutsche Version
Eine kurze Übersicht der kenianischen Comedy
Die Generation meiner Eltern kennt noch die frühen Anfänge von Vioja Mahakamani und Vitimbi, zwei kenianischen Comedy-Shows, die für die Angehörigen meiner Generation noch auf dem Kanal der Kenya Broadcasting Corporation (KBC) liefen. Zu dieser Zeit und für einen unnötig langen Zeitraum verdienten kenianische Comedians und Schauspieler sehr wenig. Abgesehen von den Gelegenheiten, an Feiertagen vor dem Präsidenten und anderen Würdenträgern aufzutreten, gab es für sie nichts wie Produktwerbung, die Arbeit als Moderator bei Radiosendern und regelmäßige, bezahlte Live-Shows und Einladungen als MC bei Hochzeiten und hochkarätigen Veranstaltungen.
Infolgedessen waren Comedians zu dieser Zeit keine leicht erkennbaren Gesichter auf der Straße, wie ein Vorfall beweist, den ich 2009 aus erster Hand miterleben durfte. Während wir in einer Warteschlange bei der Einwanderungsbehörde im Nyayo House in Nairobi standen und auf die Beantragung eines Reisepasses warteten, schrie ein offensichtlich aufgeregter Sicherheitsbeamter eine hochgewachsene Frau an, die sich etwas aus der Warteschlange entfernt hatte. Neugierig drehten sich einige von uns zu der Person um, die den Beamten so verärgert hatte, nur um festzustellen, dass es sich um Mary Khavere, besser bekannt als Mama Kayai, handelte, die viele Jahre lang in Vitimbi gespielt hatte und daher den Kenianern gut bekannt war.
In der Tat war es ein Schock für uns zu registrieren, dass der Sicherheitsbeamte, der offensichtlich nicht so jung war, sie nicht sofort erkannt hatte. Aber in anmutiger Manier machte Mama Kayai keine Szene, obwohl ihr Gesichtsausdruck sie sichtlich irritierte, und ging wie angewiesen zurück in die Warteschlange.
Zu einer Zeit, als die Kenianer mit einer Präsidentschaft zu tun hatten, die fast zwei Jahrzehnte andauerte, war es eine Mischung aus Unsicherheit und echtem Interesse, als das Redykyulass-Trio irgendwann in den späten 90er Jahren auf der Bildfläche erschien. Bestehend aus Walter Mong'are AKA Nyambane, Tony Njuguna und John Kiarie, führte das Trio Sketche auf und verkörperte den Präsidenten und andere Schlüsselfiguren der Regierung zur Unterhaltung.
Später gaben sie zu, dass sie ebenfalls ein wenig unsicher waren, ob sie für ihre freche Comedy Ärger bekommen würden oder nicht, nur damit der Präsident in Gelächter ausbrach, als er eine Aufführung an einem Feiertag sah, bei der Nyambane so verkleidet war, dass er wie er aussah. Vermutlich hat Redykyulass einer anderen Art von kenianischer Comedy und einer ganzen Reihe von anderen aufstrebenden Komikern die Türen geöffnet. Daniel "Churchill" Ndambuki dankt dem Trio dafür, dass es ihm den Einstieg in die Comedy ermöglicht hat. Interessanterweise ist John Kiarie derzeit Parlamentsabgeordneter für Dagoretti South, nachdem er den Wechsel von der Comedy in die Politik vollzogen hat.
Die Geschichte (oder das Fehlen) der afrikanischen Comedy
Ein Großteil der online dokumentierten Geschichte ist die der afro-amerikanischen Comedy und kaum etwas über afrikanische Comedy. Vor zwei Jahren erstellte Africa.com eine Liste von Gurus in der afrikanischen Comedy-Szene. Auf die Liste schafften es unter anderem Trevor Noah, ein bekannter Name aus Südafrika, der derzeit in den USA lebt, Anne Kansiime, eine Comedienne aus Uganda, Eddie Kadi, ein kongolesisch-britischer, Ronnie Khalil, ein ägyptisch-amerikanischer und Eric Omondi, ein Kenianer.
Anfang Oktober 2017 hatte der BBC-Kulturteil ein Interview mit Trevor Noah geführt, das den Titel "What Makes South African Comedy Unique" trug. In einem Bericht, der das Interview auf Video begleitete, wurde darauf hingewiesen, dass sich Trevors Comedy in den USA von der Art von Comedy unterscheidet, die er in seiner Heimat liefert. Er führte dies auf die Vertrautheit und Leichtigkeit zurück, die man zu Hause hat, merkte aber auch an, dass die Menschen aufgrund der langen Teilung Südafrikas sehr unterschiedliche Erfahrungen in Bezug auf die Kultur haben.
Dies, so meinte er, mache die südafrikanische Comedy einzigartig, denn das einzige, was offensichtlich alle Südafrikaner verbinde, sei die Politik. Er erwähnte außerdem, dass die Comedy-Szene im Land relativ neu ist und daher fast nichts tabu ist. Es gab auch die Notwendigkeit, in verschiedenen südafrikanischen Sprachen aufzutreten, um die Comedy verständlich zu machen.
In Kenia, einem Land mit 43 anerkannten Stämmen, wurde Comedy in der Landessprache oft in landessprachlichen Sendern ausgestrahlt, die sich auf einen bestimmten Stamm pro Sender konzentrierten. Nur sehr wenige der heutigen Generation sind so sehr daran interessiert, mit volkstümlicher Comedy Schritt zu halten, da die offiziellen und nationalen Sprachen Englisch und Swahili mit dem zusätzlichen, urbanen Slang Sheng' sind.
Um die verschiedenen Ethnien des Publikums anzusprechen, haben kenianische Comedians lange Zeit Akzente angenommen, die mit bestimmten Gemeinschaften assoziiert werden, wenn sie auf Englisch oder Suaheli sprechen. Die Witze haben jedoch oft damit zu kämpfen, stereotyp zu wirken oder einfach nur zu versuchen, die Einzigartigkeit jedes Stammes auf lustige Art und Weise hervorzuheben. In der Tat ein ständiges Thema der Debatte.
Es gibt auch die Frage der Anerkennung und des absichtlich verkümmerten Wachstums in der afrikanischen Comedy als Ganzes. In Südafrika herrschte die längste Zeit die Apartheid, und das mag verhindert haben, dass die schwarze südafrikanische Comedy-Szene früher entstand. Was Kenianer mit südafrikanischer Comedy in Verbindung brachten, war die beliebte Comedy-Show "Suburban Bliss", die Ende der 90er Jahre auf dem KBC-Kanal ausgestrahlt wurde und in der eine weiße und eine schwarze südafrikanische Familie als Nachbarn auftraten. Hier merkte man, dass die Schauspieler versuchten, das Thema Rassismus anzusprechen, wenn auch auf eine urkomische Art und Weise.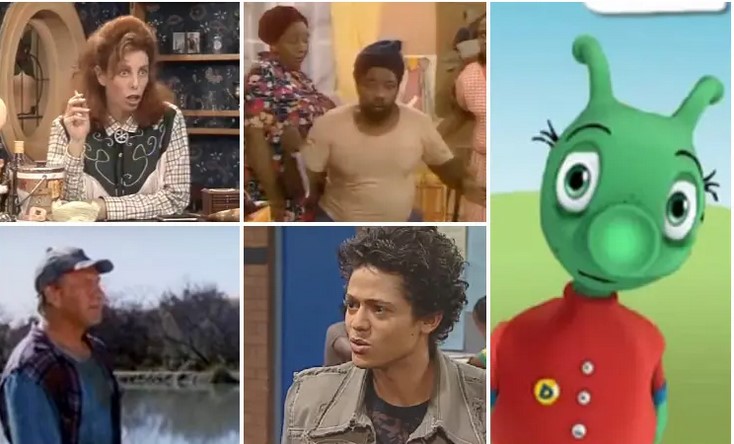 Über die Autorin:
Lorna Likiza ist eine kenianische Schriftstellerin, Lehrerin für Französisch und Gründerin der Heroe Buchmesse. Ihre Belletristik und Sachbücher sind in verschiedenen Literaturzeitschriften in Afrika und den USA erschienen. Ihr Kinderbuchentwurf stand auf der Longlist für den Golden Baobab Prize 2018. Es wird im März 2022 bei Bright Lights Books erscheinen. Sie lebt in Mombasa, Kenia, wo sie sich aktiv in der Literaturszene engagiert.
copyright: cultureafrica.net2021