10 African Songs of the last Decade you should know_engl/ger
By Lorna Likiza
African secular music has always been evolving with new sounds and genres being birthed on a regular. However, it's in the past decade (2010-2020) when African music has really come into one with lots of inter-country collaborations. Music is indeed powerful if it can get people dancing even though they do not even understand what is being sung. African music has successfully proven this over time.
Nowadays, somebody in Ghana could as well be enjoying music from Uganda and vice versa. With music videos being released on YouTube and music streaming services readily available, the rest of the world too gets to discover African music.
FÜR DEUTSCHE VERSION BITTE NACH UNTEN SCROLLEN
In this article, I will be highlighting 10 African songs that enjoyed immense popularity in the African continent and overseas between the period of 2010 and 2020.
Dami Duro by Davido (Released 2012)
Dami Duro by Nigerian artiste, born in the US, David Adedeji Adeleke AKA Davido, was indeed, a huge club banger across Africa at the time of its release. The single was off his debut studio album, Omo Baba Olowo and introduced a 20 year old, raspy voiced Davido to the larger African music scene. Its release also coincided with the Occupy Nigeria protests thus increasing its popularity in Nigeria.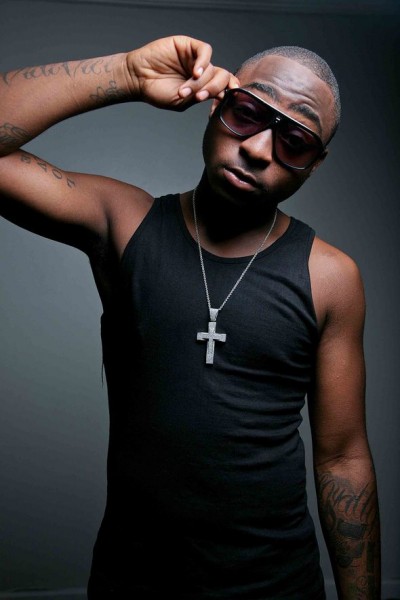 Sung in a mixture of Yoruba and English, the music video has a club life setting with wealth and cool fashion on display. Dami Duro clearly cemented Davido's dominance in African music. He is currently one of the most successful and easily recognizable music artists in Africa.
2.Khona by Mafikizolo ft. Uhuru (Released 2013)
Khona was released as the lead single off Mafikizolo's 8th studio album, Reunited. The album marked the reunion of the Mafikizolo duo of Theo Kgosinkwe and Nhlanhla Nciza after taking a break from the group to focus on solo careers. Khona featured South African musical group, Uhuru and is Zulu for there/that place. The song was extremely popular across Africa with its colorful, unique music video and production. Indeed, the Mafikizolo duo have never shied away from expressing themselves in their fashion choices. Khona is a celebration of South African culture at its finest.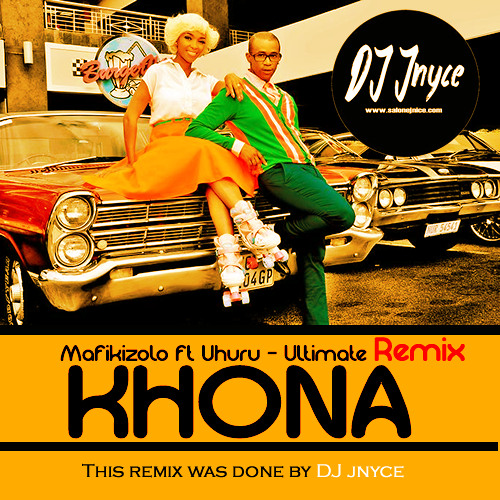 3. Malwedhe by King Monada (Released 2018)
Malwedhe is a single by South African artiste, Khutso Steven Kgatle AKA King Monada. Sung in the Khelobedu dialect of Northern Sotho, the song was so popular in many African countries. It featured in countless wedding receptions particularly in Kenya, with a dance routine that hilariously involved collapsing to the ground thus making for great entertainment.
4. Dangerous by Jah Prayzah (Released 2018)
With a catchy beat and Zimbabwean Mukudzeyi Mukombe AKA Jah Prayzah's commanding voice, Dangerous is a single from his 8th studio album, Chitubu. Sung in Shona, the song has further been popularized across Africa by being featured in several comedic Tiktok skits. Jah Prayzah sings in Shona.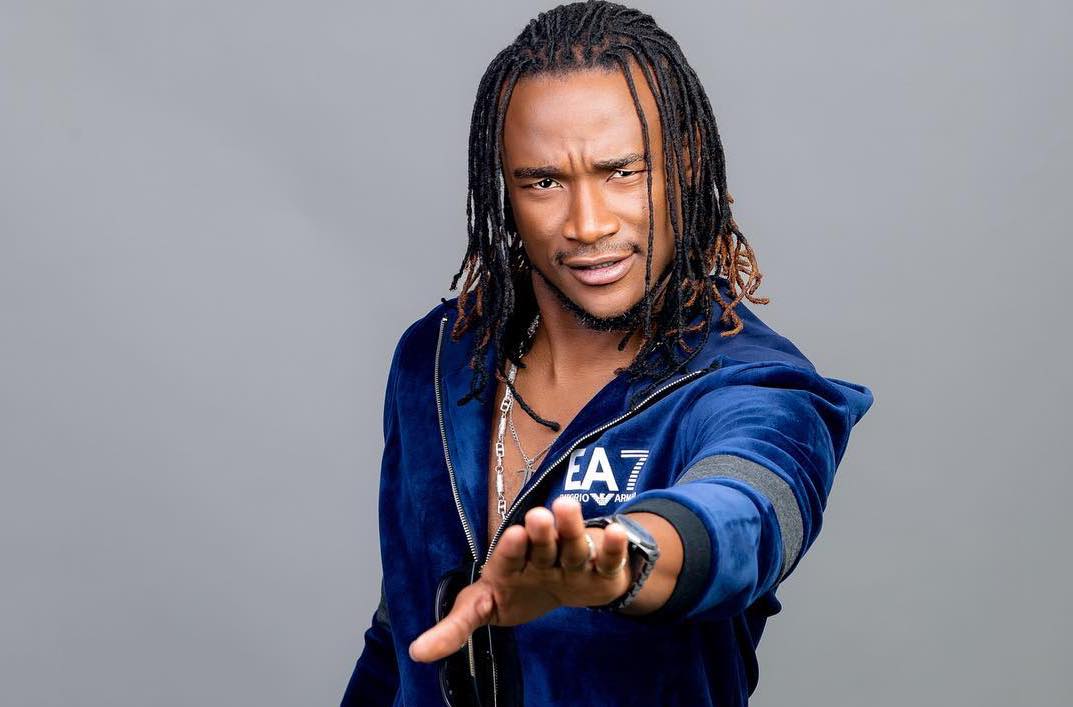 5. Johnny by Yemi Alade (Released 2014)
Johnny was released off Nigerian Yemi Alade's debut studio album, King of Queens. It immediately became popular around Africa and the UK. At the time of writing this, the music video on YouTube has 141 million views. Sung mostly in Nigerian Pidgin English, Johnny is considered one of the most viewed music videos by a Nigerian artiste and a female Nigerian artiste.
6. Inama by Diamond PlatnumZ ft. Fally Ipupa (Released 2018)
East and Central Africa come together in this banger which translates to "bend" in Swahili. Inama is a single off Tanzanian Bongo Flava artiste, Nasibu Abdul Juma Issack AKA Diamond Platnumz's 3rd studio album, A Boy From Tandale. He features Congolese and Francophone artiste, Fally Ipupa N'simba AKA Fally Ipupa, known for his flexible waist. The accompanying music video involves coordinated dance routines delivered by a dance troop in matching clothes typical of Congolese music videos. Inama is sung in a mix of French, Swahili and Lingala. Indeed, Diamond Platnumz boasts immense popularity across Africa and overseas as evidenced by his combined 900 million YouTube views, a feat no other African artiste had ever achieved before.
7. Come Closer by Wizkid ft. Drake (Released 2017)
At about the same time Davido was starting to make his mark in African music, so was fellow Nigerian artiste, Ayodeji Ibrahim Balogun AKA Wizkid. Come Closer is a single off Wizkid's 3rd studio album, Sounds From The Other Side and features vocals from Canadian rapper, Drake. The single sold 500,000 units in the US making Wizkid the 1st African artiste in September 2020, to be certified Gold as both a featured and lead artiste. His popularity as a result has since extended from Africa to the US.
8. Melanin by Sauti Sol ft. Patoranking (Released 2019)
Melanin is a single off popular Kenyan boy band, Sauti Sol's 4th studio album, Afrikan Sauce. The single features equally popular Nigerian reggae and dancehall artiste, Patrick Nnaemeka Okorie AKA Patoranking. The song includes Indian influenced harmony delivered to perfection and is a celebration of the diverse skin tones of African women. This is clearly evident in the choice of video vixens, some in African inspired swimsuits. Melanin is arguably the best single off the album by the quartet making up Sauti Sol of Willis Austin Chimano, Bien-Aimé Baraza, Delvin Mudigi and Polycarp Otieno.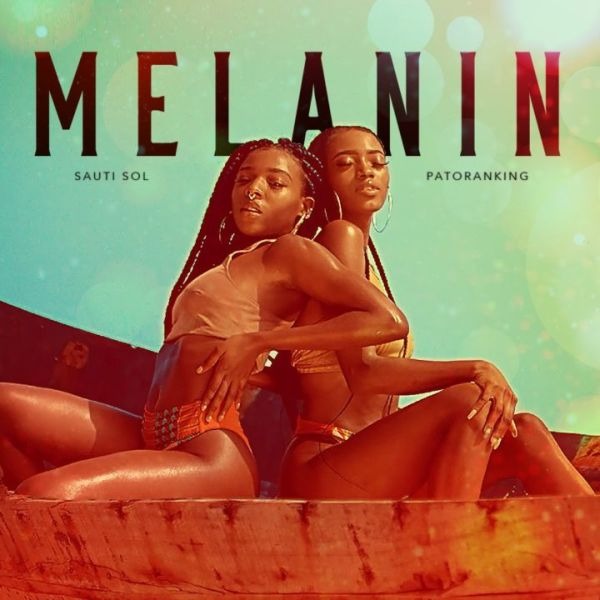 Interestingly, it was not particularly welcome in some sections of Kenya with the then Kenya Film Classification Board (KFCB) Boss, Ezekiel Mutua, banning it from being aired on any channel between 5am and 10pm while terming it as unfit for general family viewing. However, this did not quite stifle the success of the song. At the time of writing this, the Melanin video has close to 27 million views on YouTube.
9. AmaRulah by Roberto (Released 2015)
AmaRulah was a single by Zambian artiste, Roberto, which enjoyed quite some level of popularity across Africa at the time of its release. The musician likens his love interest to Amarula, a South African Cream Liqueur and the accompanying music video displays fine living. There is scanty information online about Roberto as an artiste. I couldn't even get his real or full names. However, www.zambianmusic.net and www.youthvillagezm.com give short backgrounds of him and there, we learn that he comes from a musical family and has previously worked with other African artistes. It would be nice though if Roberto had a Wikipedia page or perhaps, more publicity online, considering the fact that he is still making music from his YouTube videos.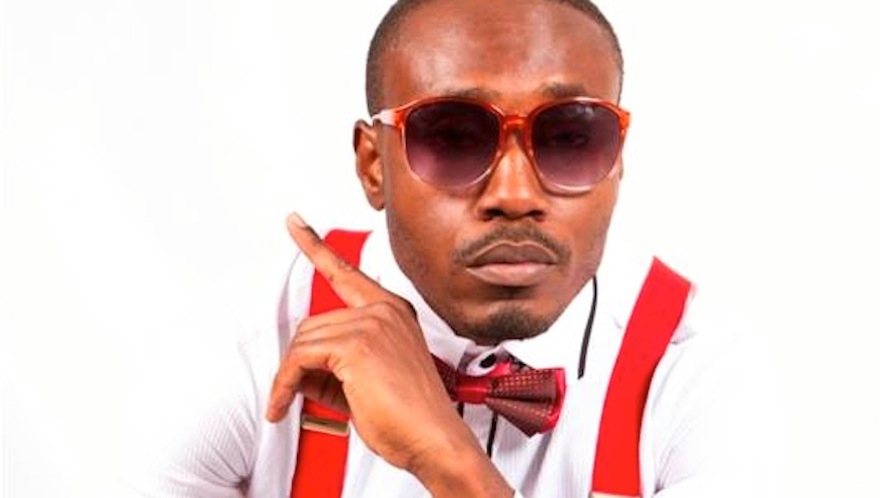 10.  Jerusalema by Master KG ft. Nomcebo Zikode (Released 2019)
Ultimately the biggest song of the last decade, Jerusalema is a gospel influenced house song off South African, Kgaogelo Moagi AKA Master KG's 2nd studio album of the same title. The South African DJ and record producer featured vocalist, Nomcebo Zikode. At the time of its release, the song sung in Isizulu was not as popular across Africa. But with the pandemic in 2020 and imposed lockdowns, a group of Angolan friends decided to record a video of themselves with a dance routine of the song.
The video instantly birthed the #JerusalemaChallenge which spread like wildfire across the world. From Africa, to Europe, to South America to North America, professionals, existing dance troops and individuals recorded themselves dancing to Jerusalema. Indeed, it was the much needed stress reliever at a time when the Covid-19 virus had caused so much destruction and uncertainty.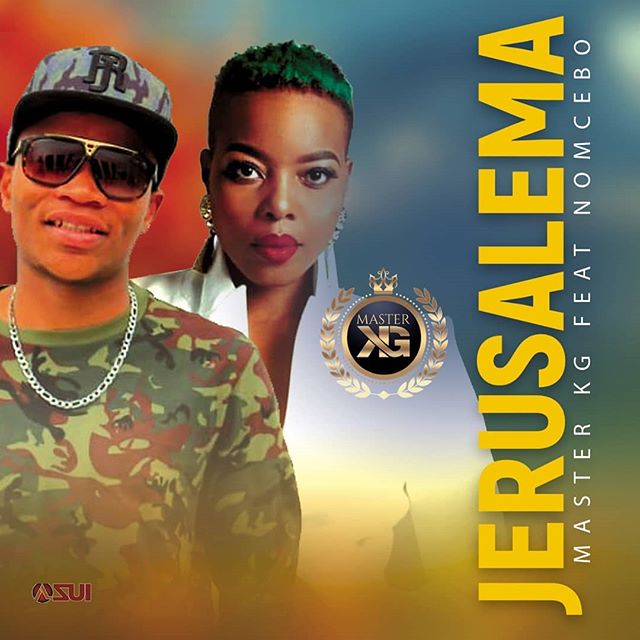 Jerusalema won the Song of the Year award at the 3rd edition of the African Entertainment Awards in the US thus cementing the status of African music in the world. Nigerian artiste, Burna Boy, did a remix and so did Venezuelan artiste, Micro TDH, and Colombian artiste, Greeicy, feature in another remix. At the time of writing this, Jerusalema has 479 million views on YouTube.
Additional Sources for the article: Wikipedia
 Lorna Likiza is regular contributor for cultureafrica, writer and teacher. She is living in Mombasa.

DEUTSCHE VERSION
Afrikanische Pop Musik hat sich schon immer weiterentwickelt, wobei regelmäßig neue Klänge und Genres entstanden sind. Aber erst im letzten Jahrzehnt (2010-2020) hat sich die afrikanische Musik mit vielen länderübergreifenden Kooperationen wirklich entwickelt. Musik ist in der Tat mächtig, wenn sie Menschen zum Tanzen bringen kann, obwohl diese nicht einmal verstehen, was gesungen wird. Die afrikanische Musik, allen voran die Popmusik, hat dies im Laufe der Zeit erfolgreich bewiesen.
Heutzutage könnte jemand in Ghana genauso gut Musik aus Uganda hören und umgekehrt. Dank der Veröffentlichung von Musikvideos auf YouTube und der Verfügbarkeit von Musik-Streaming-Diensten kann auch der Rest der Welt afrikanische Musik entdecken.
In diesem Artikel möchte ich 10 afrikanische Songs vorstellen, die sich zwischen 2010 und 2020 auf dem afrikanischen Kontinent und in Übersee großer Beliebtheit erfreuten, große Hits waren und Stars entstehen ließen.
Dami Duro von Davido (veröffentlicht 2012)
Dami Duro des in den USA geborenen nigerianischen Künstlers David Adedeji Adeleke, auch bekannt als Davido, war zum Zeitpunkt seiner Veröffentlichung in der Tat ein großer Club-Banger in ganz Afrika. Die Single stammte aus seinem Debütalbum Omo Baba Olowo und machte den 20-jährigen Davido mit seiner rauen Stimme in der afrikanischen Musikszene bekannt. Die Veröffentlichung fiel auch mit den Occupy Nigeria-Protesten zusammen, was seine Popularität in Nigeria noch steigerte.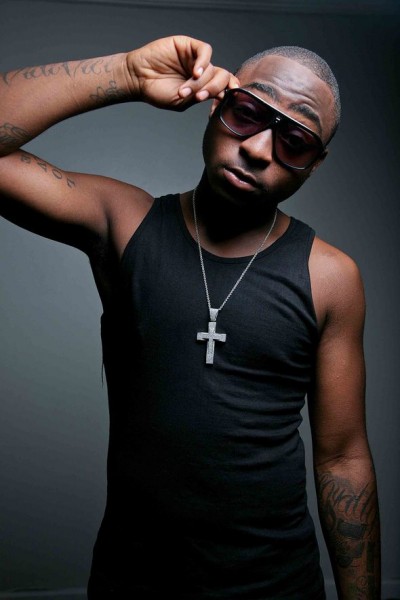 Das Musikvideo, das in einer Mischung aus Yoruba und Englisch gesungen wird, zeigt das Leben in einem Club, in dem Reichtum und coole Mode zu sehen sind. Dami Duro hat Davidos Vormachtstellung in der afrikanischen Musik eindeutig gefestigt. Er ist derzeit einer der erfolgreichsten und am leichtesten erkennbaren Musikkünstler in Afrika.
2. Khona von Mafikizolo ft. Uhuru (veröffentlicht 2013)
Khona wurde als Leadsingle aus Mafikizolos 8. Studioalbum Reunited veröffentlicht. Das Album markierte die Wiedervereinigung des Mafikizolo-Duos Theo Kgosinkwe und Nhlanhla Nciza, nachdem sie eine Pause von der Gruppe genommen hatten, um sich auf Solokarrieren zu konzentrieren. Khona wurde von der südafrikanischen Musikgruppe Uhuru gesungen und ist Zulu für there/that place. Der Song war mit seinem farbenfrohen, einzigartigen Musikvideo und seiner Produktion in ganz Afrika äußerst beliebt. Das Duo Mafikizolo hat sich in der Tat nie gescheut, sich in seiner Mode auszudrücken. Khona ist eine Feier der südafrikanischen Kultur vom Feinsten.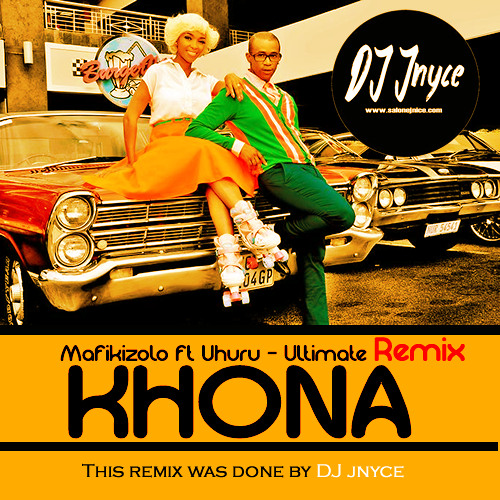 3. Malwedhe von King Monada (Veröffentlicht 2018)
Malwedhe ist eine Single des südafrikanischen Künstlers Khutso Steven Kgatle AKA King Monada. Gesungen im Khelobedu-Dialekt des nördlichen Sotho, war das Lied in vielen afrikanischen Ländern sehr beliebt. Vor allem in Kenia wurde es bei unzähligen Hochzeiten gespielt, wobei die Tanzroutine, bei der man auf den Boden kippt, für beste Unterhaltung sorgte.
4. Dangerous by Jah Prayzah (Released 2018)
Mit einem eingängigen Beat und der beeindruckenden Stimme des Simbabwers Mukudzeyi Mukombe alias Jah Prayzah ist Dangerous eine Single aus seinem achten Studioalbum Chitubu. Der in Shona gesungene Song wurde in ganz Afrika populär, da er in mehreren komödiantischen Tiktok-Sketchen verwendet wurde. Jah Prayzah singt in Shona.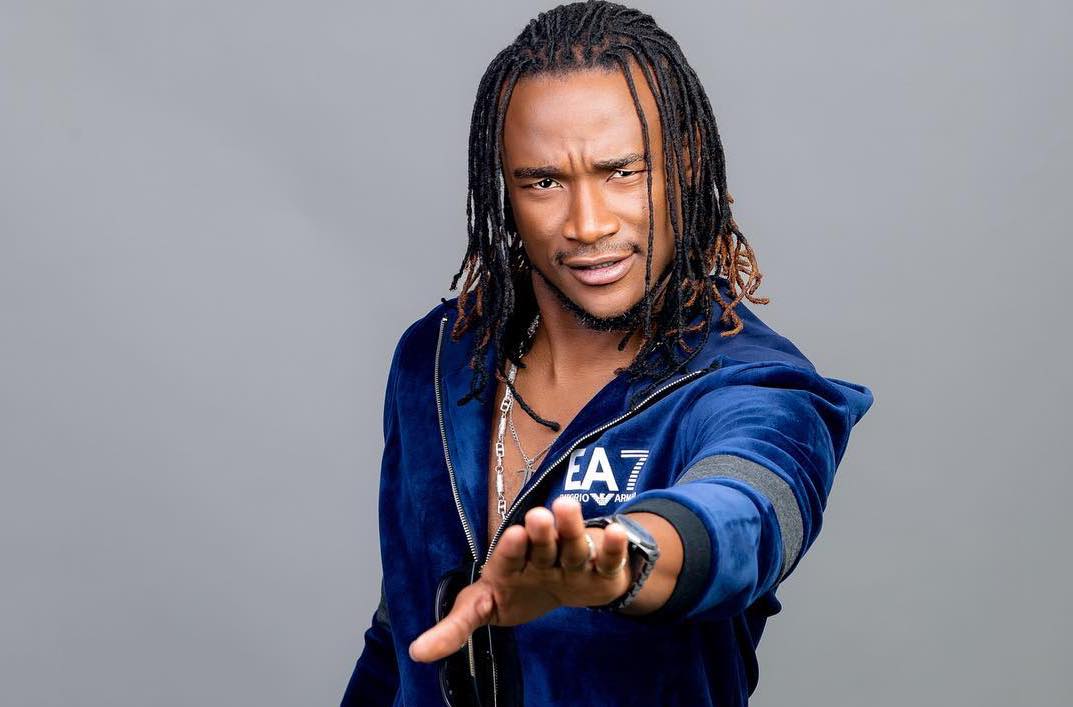 5. Johnny von Yemi Alade (veröffentlicht 2014)
Johnny wurde auf dem Debüt-Studioalbum King of Queens der Nigerianerin Yemi Alade veröffentlicht. Es wurde sofort in ganz Afrika und Großbritannien populär. Zum Zeitpunkt der Erstellung dieses Artikels hat das Musikvideo auf YouTube 141 Millionen Aufrufe. Johnny, das hauptsächlich in nigerianischem Pidgin-Englisch gesungen wird, gilt als eines der meistgesehenen Musikvideos eines nigerianischen Künstlers und einer nigerianischen Künstlerin.
6. Inama von Diamond Platnumz ft. Fally Ipupa (Veröffentlicht 2018)
Ostafrika und Zentralafrika kommen in diesem Banger zusammen, was auf Suaheli so viel wie "Biegung" bedeutet. Inama ist eine Single aus dem dritten Studioalbum A Boy From Tandale des tansanischen Bongo-Flava-Künstlers Nasibu Abdul Juma Issack AKA Diamond Platnumz. Mit dabei ist der kongolesische und frankophone Künstler Fally Ipupa N'simba alias Fally Ipupa, der für seine flexible Taille bekannt ist. Das dazugehörige Musikvideo zeigt koordinierte Tanzroutinen, die von einer für kongolesische Musikvideos typischen Tanztruppe in passender Kleidung dargeboten werden. Inama wird in einer Mischung aus Französisch, Swahili und Lingala gesungen. Diamond Platnumz erfreut sich sowohl in Afrika als auch in Übersee großer Beliebtheit, wie seine insgesamt 1 Milliarde YouTube-Aufrufe zeigen, die kein anderer afrikanischer Künstler je zuvor erreicht hat.
7. Come Closer von Wizkid ft. Drake (veröffentlicht 2017)
Ungefähr zur gleichen Zeit, als Davido begann, sich in der afrikanischen Musikwelt einen Namen zu machen, begann auch sein nigerianischer Kollege Ayodeji Ibrahim Balogun alias Wizkid. Come Closer ist eine Single aus Wizkids 3. Studioalbum Sounds From The Other Side und wird von dem kanadischen Rapper Drake gesungen. Die Single verkaufte sich in den USA 500.000 Mal und machte Wizkid im September 2020 zum ersten afrikanischen Künstler, der sowohl als Featured Artist als auch als Lead Artist mit Gold ausgezeichnet wurde. Seine Popularität hat sich seitdem von Afrika bis in die USA ausgebreitet.
8. Melanin von Sauti Sol ft. Patoranking (Veröffentlicht 2019)
Melanin ist eine Single aus dem vierten Studioalbum Afrikan Sauce der beliebten kenianischen Boyband Sauti Sol. Auf der Single ist der ebenfalls beliebte nigerianische Reggae- und Dancehall-Künstler Patrick Nnaemeka Okorie alias Patoranking zu hören. Der Song enthält indisch beeinflusste Harmonien in Perfektion und ist eine Hommage an die verschiedenen Hautfarben der afrikanischen Frauen. Das zeigt sich deutlich in der Auswahl der Videofiguren, von denen einige afrikanisch inspirierte Badeanzüge tragen. Melanin ist wohl die beste Single aus dem Album des Quartetts Sauti Sol, das aus Willis Austin Chimano, Bien-Aimé Baraza, Delvin Mudigi und Polycarp Otieno besteht.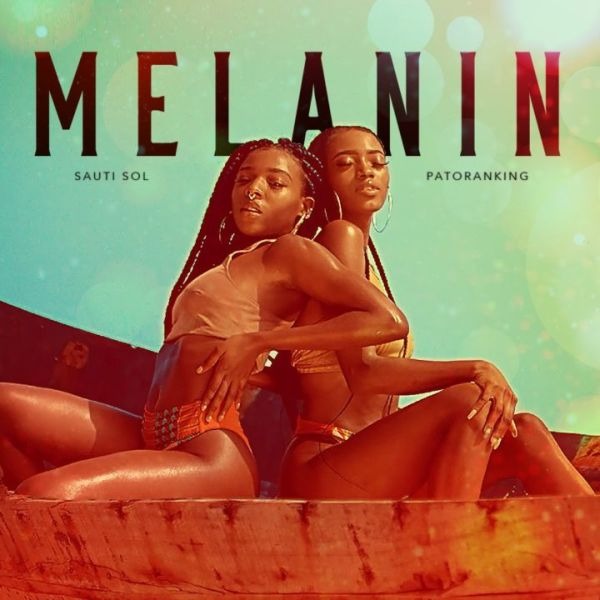 Interessanterweise war der Film in einigen Teilen Kenias nicht sonderlich willkommen, denn der damalige Chef des Kenya Film Classification Board (KFCB), Ezekiel Mutua, verbot die Ausstrahlung des Films auf allen Kanälen zwischen 5 und 22 Uhr und bezeichnete ihn als ungeeignet für den allgemeinen Familienkonsum. Dem Erfolg des Liedes tat dies jedoch keinen Abbruch. Zum Zeitpunkt der Abfassung dieses Artikels hat das Melanin-Video fast 27 Millionen Aufrufe auf YouTube.
9. AmaRulah von Roberto (veröffentlicht 2015)
AmaRulah war eine Single des sambischen Künstlers Roberto, die sich zum Zeitpunkt ihrer Veröffentlichung in ganz Afrika einer gewissen Beliebtheit erfreute. Der Musiker vergleicht sein Liebesinteresse mit Amarula, einem südafrikanischen Sahnelikör, und das dazugehörige Musikvideo zeigt ein schönes Leben. Im Internet gibt es nur wenige Informationen über Roberto als Künstler. Ich konnte nicht einmal seinen richtigen oder vollständigen Namen herausfinden. Auf www.zambianmusic.net und www.youthvillagezm.com findet man jedoch kurze Hintergrundinformationen über ihn und erfährt, dass er aus einer musikalischen Familie stammt und bereits mit anderen afrikanischen Künstlern zusammengearbeitet hat. Es wäre allerdings schön, wenn Roberto eine Wikipedia-Seite hätte oder vielleicht mehr Werbung im Internet, wenn man bedenkt, dass er immer noch Musik mit seinen YouTube-Videos macht.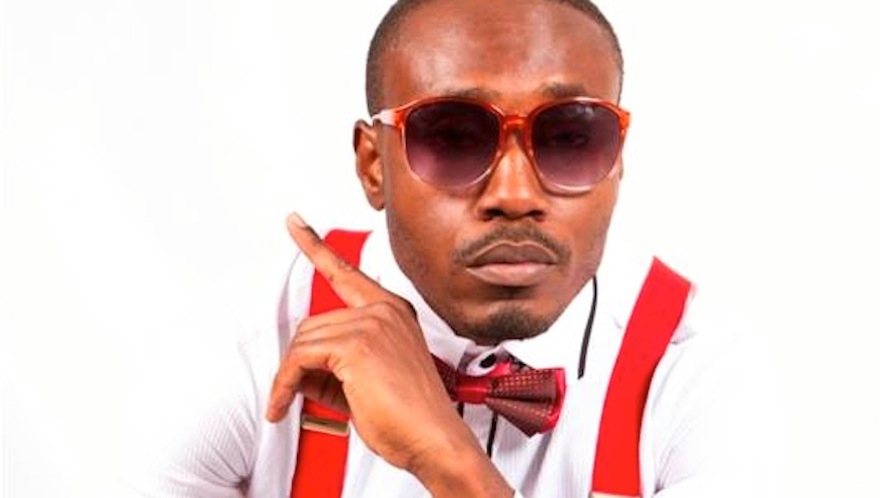 10. Jerusalema von Master KG ft. Nomcebo Zikode (Veröffentlicht 2019)
Jerusalema, der wohl größte Song des letzten Jahrzehnts, ist ein vom Gospel beeinflusster House-Song aus dem gleichnamigen zweiten Studioalbum des Südafrikaners Kgaogelo Moagi AKA Master KG. Der südafrikanische DJ und Plattenproduzent arbeitete mit dem Sänger Nomcebo Zikode zusammen. Zum Zeitpunkt seiner Veröffentlichung war der in Isizulu gesungene Song in ganz Afrika nicht so beliebt. Doch angesichts der Pandemie im Jahr 2020 und der verhängten Abriegelungen beschloss eine Gruppe angolanischer Freunde, ein Video von sich selbst mit einer Tanzübung zu dem Lied aufzunehmen.
Das Video löste sofort die #JerusalemaChallenge aus, die sich wie ein Lauffeuer über die ganze Welt verbreitete. Von Afrika über Europa und Südamerika bis nach Nordamerika nahmen sich Profis, bestehende Tanzgruppen und Einzelpersonen auf, um zu Jerusalema zu tanzen. In der Tat war es der dringend benötigte Stressabbau in einer Zeit, in der das Covid-19-Virus so viel Zerstörung und Unsicherheit verursacht hatte.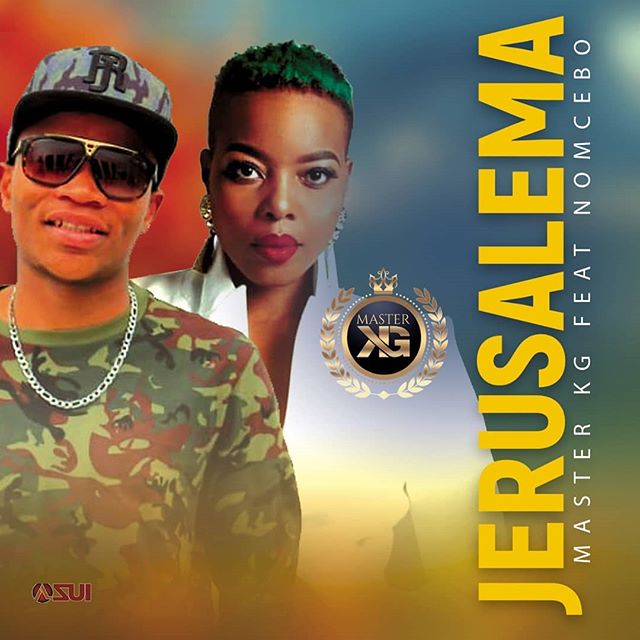 Jerusalema wurde bei der 3. Ausgabe der African Entertainment Awards in den USA als Song des Jahres ausgezeichnet und festigte damit den Status der afrikanischen Musik in der Welt. Der nigerianische Künstler Burna Boy hat einen Remix beigesteuert, ebenso wie der venezolanische Künstler Micro TDH, und der kolumbianische Künstler Greeicy ist in einem weiteren Remix zu hören. Zum Zeitpunkt der Erstellung dieses Artikels hat Jerusalema 479 Millionen Aufrufe auf YouTube.
Lorna Likiza schreibt regelmäßig für cultureafrica, Autorin und Französisch-Lehrerin. Sie lebt in Mombasa.
Copyright: cultureafrica.net 2022