Music of East Africa 1: Lilian Mbabazi_New EP from the Ugandan Pop Star_engl//ger
A new series about East African music starts with Lilian Mbabazi: Music of East Africa 1: Lilian Mbabazi_New EP from the Ugandan Pop Star
By Lorna Likiza
On the night of the 26th of December 2022, I was sitting in my house not doing much when I decided to listen to some music on YouTube. From my teens, I have been a huge fan of Ugandan music and liked how Luganda (the language spoken in Uganda) sounded and so I was itching for some of it. First up was Rema Namakula featuring The Ben with This is Love, before I remembered I hadn't listened to Lilian Mbabazi in a while and typed in Lilian Mbabazi, Danger, in the search box. This was one of Lilian's older songs which I never seemed to get enough of and listened to from time to time.
It was then that I discovered Lilian had some new songs on her official YouTube Channel. The thumbnails to the lyric videos are what captured my attention. Set against a dark brown background was Lilian in a picture, with an artistic, high hairdo, exceptionally long earrings, sunglasses, a bare back and leather, long gloves. One by one, I began listening to the songs and was surprised to discover that I liked all of them.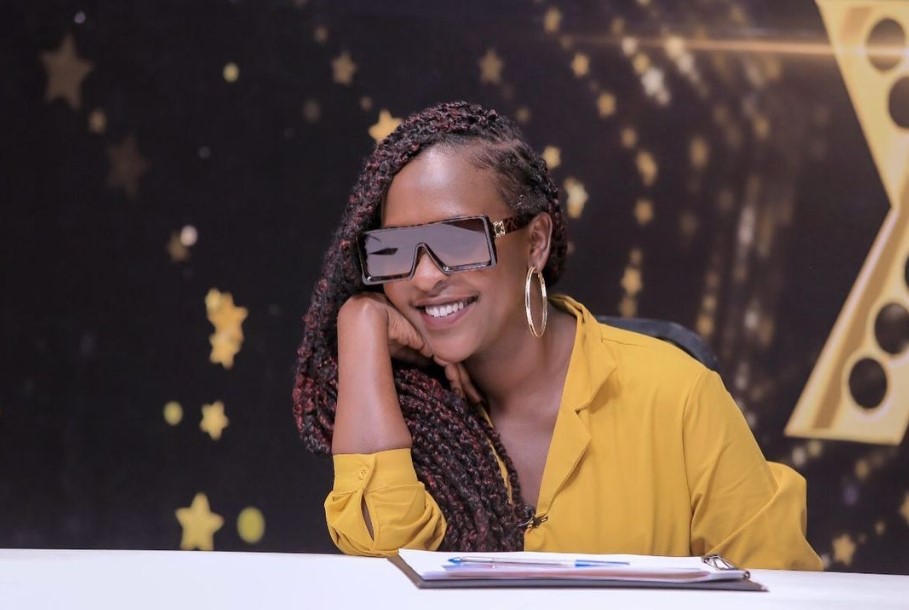 Back in 2003, a young Lilian Mbabazi showed up for the auditions of the Coca Cola Pop Stars competition. She was wearing a short jeans skirt, was impressively confident and sung in this very powerful voice that the judges immediately seemed blown away. I remember these details because my family had always sat down to watch the Coca Cola Pop Stars which aired on one of our local TV stations. Lilian, as expected, ended up being among the Ugandan winners and together with two other girls, the group Blu*3 was formed. For the next couple of years, the group enjoyed relative success in East Africa before they split and in 2010, Lilian embarked on a solo career.
Born to Rwandan parents in Uganda and an alumnus of Makerere University, Lilian went on to establish herself as a neo-soul with RnB influences, singer. She also began working in Ugandan Radio, notably, 91.3 Capital FM and City Radio. Her flourishing solo music career saw her in 2014, featured in the 2nd season of Coke Studio Africa, an African TV series that showcased live music performances in celebration of the diversity of African music and talent. And then tragedy struck.
In 2018, Lilian lost her ex-boyfriend and father to her two children, Moses Ssekibogo, best known as Mowzey Radio of the Radio and Weasel music duo. Moses, was fatally injured in a brawl that happened at an entertainment joint in Kampala. His sudden death might have been the reason behind the 4 year music hiatus for Lilian Mbabazi, who is now back with the EP I accidentally stumbled on, on her channel, titled The One.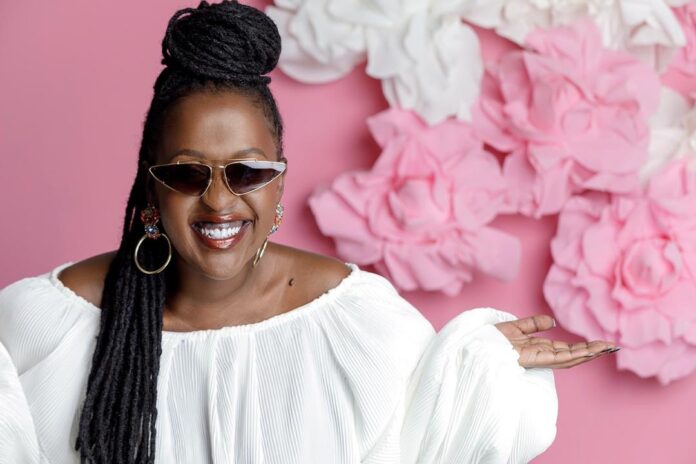 This is a project comprising of 6 tracks and already, I have some favorites like Ogusela, Mirrors featuring Eddy Kenzo, Diamond and Dem Days. Listening to these songs, I realized that Lilian's vocal prowess keeps getting better and better with age. I was also pleasantly surprised to discover in the bonus track, Dem Days, that the singer has carefully sampled several songs from the early 2000s by Kenyan and Tanzanian artistes. It was like going back in time to that moment on school holidays when in the afternoons, my sister and I glued our ears to Radio Citizen to listen to East African music. It was just about the same time when radio host, Willy M. Tuva, had started his segment of playing nonstop East African music, if my memory serves me right.
In paying tribute to the hard but often overlooked work of East African artistes from the early 2000s in Dem Days, Lilian inevitably reminds us how long she has been in the industry and how much talent we have in the region. As a huge fan, I am looking forward to the music videos to these songs, hoping they are in the works, and possibly, a whole album from the artiste in the near future.
copyright: cultureafrica.net 2023
DEUTSCHE FASSUNG
Eine neue Serie über ostafrikanische Musik beginnt mit Lilian Mbabazi: Musik aus Ostafrika 1: Lilian Mbabazi_Neue EP des ugandischen Popstars
Von Lorna Likiza
Am Abend des 26. Dezember 2022 saß ich in meinem Haus und hatte nicht viel zu tun, als ich beschloss, mir auf YouTube Musik anzuhören. Seit meiner Teenagerzeit bin ich ein großer Fan ugandischer Musik und mochte den Klang von Luganda (die Sprache Ugandas). Der erste Song war Rema Namakula featuring The Ben mit This is Love, bevor mir einfiel, dass ich schon eine Weile nichts mehr von Lilian Mbabazi gehört hatte, und ich Lilian Mbabazi, Danger, in das Suchfeld eingab. Dies war eines von Lilians älteren Liedern, von denen ich nie genug zu bekommen schien und die ich mir immer wieder mal anhörte.
Dann entdeckte ich, dass Lilian einige neue Lieder auf ihrem offiziellen YouTube-Kanal veröffentlicht hatte. Die Vorschaubilder zu den Lyric-Videos erregten meine Aufmerksamkeit. Vor einem dunkelbraunen Hintergrund war Lilian auf einem Bild zu sehen, mit einer kunstvollen Hochfrisur, außergewöhnlich langen Ohrringen, einer Sonnenbrille, einem nackten Rücken und langen Lederhandschuhen. Ich begann, mir die Lieder nacheinander anzuhören und stellte überrascht fest, dass sie mir alle gefielen.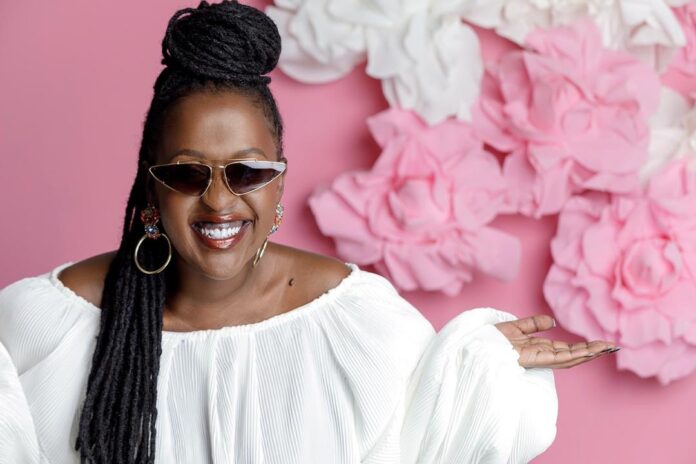 Im Jahr 2003 erschien die junge Lilian Mbabazi zum Vorsingen für den Wettbewerb Coca Cola Pop Stars. Sie trug einen kurzen Jeansrock, war beeindruckend selbstbewusst und sang mit einer so kräftigen Stimme, dass die Jury sofort begeistert war. Ich erinnere mich an diese Details, denn meine Familie hatte sich immer die Coca Cola Pop Stars angesehen, die auf einem unserer lokalen Fernsehsender ausgestrahlt wurden. Wie erwartet, gehörte Lilian zu den ugandischen Gewinnern, und zusammen mit zwei anderen Mädchen wurde die Gruppe Blu*3 gegründet. In den nächsten Jahren war die Gruppe in Ostafrika relativ erfolgreich, bevor sie sich trennte und Lilian 2010 eine Solokarriere startete.
Die in Uganda als Tochter ruandischer Eltern geborene und an der Makerere-Universität ausgebildete Lilian etablierte sich als Neo-Soul-Sängerin mit RnB-Einflüssen. Sie begann auch beim ugandischen Radio zu arbeiten, vor allem bei 91.3 Capital FM und City Radio. Ihre florierende Solo-Musikkarriere führte dazu, dass sie 2014 in der zweiten Staffel von Coke Studio Africa zu sehen war, einer afrikanischen Fernsehserie, in der Live-Musikauftritte gezeigt wurden, um die Vielfalt der afrikanischen Musik und Talente zu feiern. Dann ereignete sich eine Tragödie.
Im Jahr 2018 verlor Lilian ihren Ex-Freund und Vater ihrer beiden Kinder, Moses Ssekibogo, besser bekannt als Mowzey Radio vom Musikduo Radio and Weasel. Moses wurde bei einer Schlägerei in einem Unterhaltungslokal in Kampala tödlich verletzt. Sein plötzlicher Tod könnte der Grund für die vierjährige Musikpause von Lilian Mbabazi gewesen sein, die sich jetzt mit der EP The One zurückmeldet, über die ich zufällig auf ihrem Kanal gestolpert bin.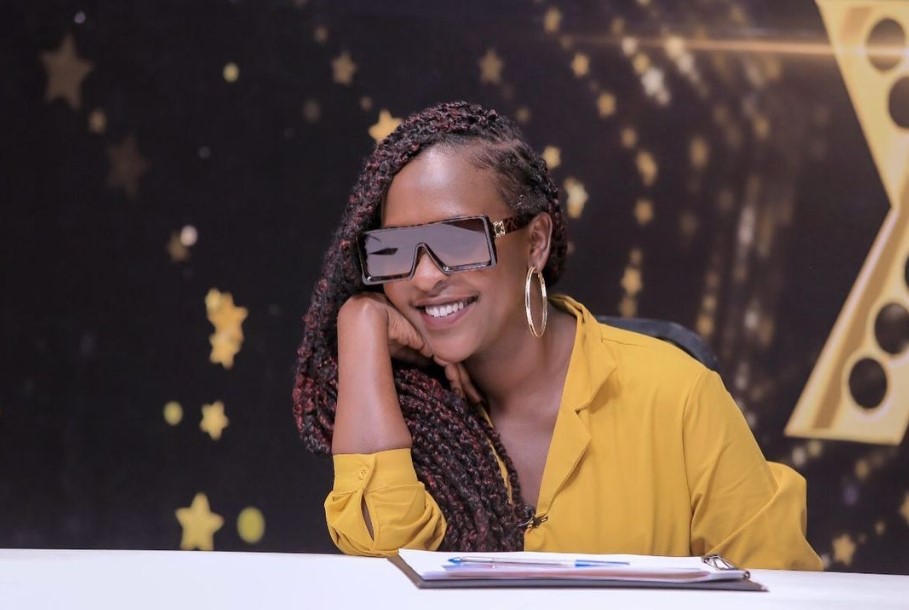 Dieses Projekt besteht aus 6 Tracks und ich habe bereits einige Favoriten wie Ogusela, Mirrors featuring Eddy Kenzo, Diamond und Dem Days. Beim Anhören dieser Songs wurde mir klar, dass Lilians stimmliche Fähigkeiten mit dem Alter immer besser werden. Ich war auch angenehm überrascht, als ich im Bonustrack Dem Days entdeckte, dass die Sängerin sorgfältig mehrere Songs aus den frühen 2000er Jahren von kenianischen und tansanischen Künstlern gesampelt hat. Es war, als würde ich mich in die Zeit zurückversetzen, als meine Schwester und ich in den Schulferien nachmittags Radio Citizen hörten, um ostafrikanische Musik zu hören. Wenn ich mich recht erinnere, hatte der Radiomoderator Willy M. Tuva zu dieser Zeit seine Sendung begonnen, in der er nonstop ostafrikanische Musik spielte.
Indem Lilian in Dem Days die harte, aber oft übersehene Arbeit ostafrikanischer Künstler aus den frühen 2000er Jahren würdigt, erinnert sie uns unweigerlich daran, wie lange sie schon in der Branche ist und wie viel Talent wir in der Region haben. Als großer Fan freue ich mich auf die Musikvideos zu diesen Songs und hoffe, dass sie in Arbeit sind, und möglicherweise auch auf ein ganzes Album der Künstlerin in naher Zukunft.