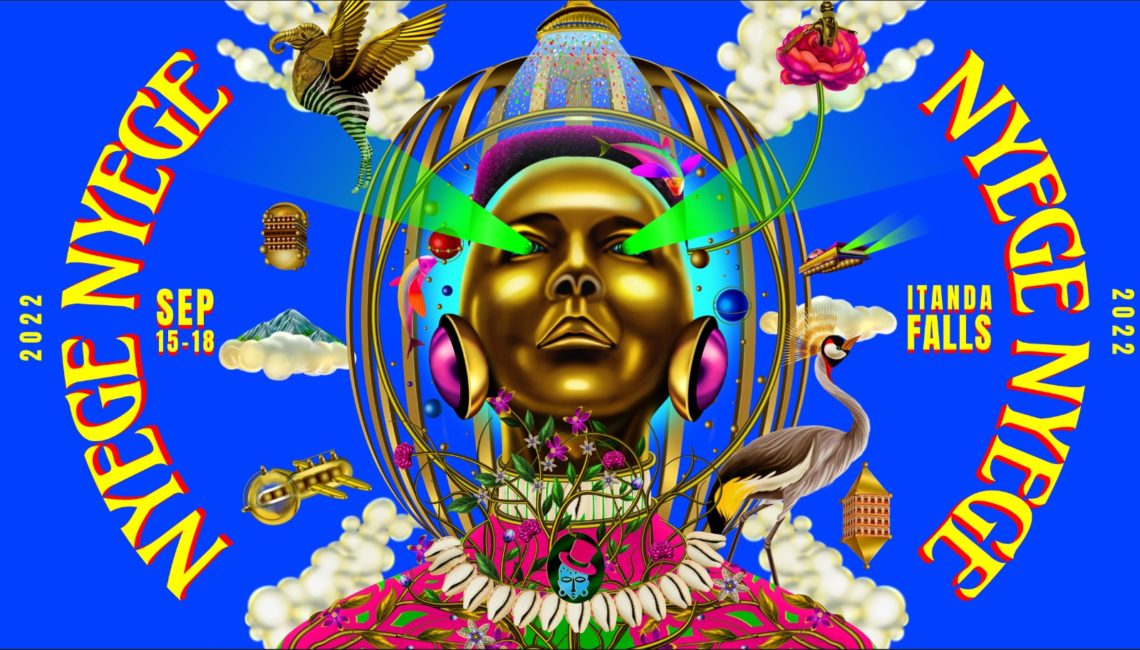 Culture Forecast September October 2022
In this section, I display upcoming events of culture events in Europe dealing with african topics and art events in african countries. If you have information about events, please send to hans_cultureafrica@yahoo.com.
A lot, a lot. So much events! We start in Uganda, where the exciting Nyege Nyege Festival will happen from September 15 to 18 nearby spectacular Itanda Falls. This international electronic music highlight in East africa is highlighted by DJ Kampire. We hope, that no one has the idea to jump into the water(fall). If you google Itanda, you know why.
In Nairobi, the Macondo Literary Festival is preparing to open its gates at Kenya National Theater. The last time it happened, was 2019. This year it has a strong lusophone direction, handling literary topics from Angola, Brazil and Mozambique but also Francophone and Anglophone writers. The theme is "The Future of Memories". In the Line-Up there is Yvonne Adhiambo Owuor, Mia Couto and Nobel Prize winner Abdulrazak Gurnah. From September 30 to October 2.
Middle of September: Gaborone Book Festival! in Botswana. It was founded by Keikantse and Kenanao Phele and their Non_Profit organization. Great to have such people who organize this kind of festivals. readings, workshops and activities for school kids are planned. Authors to come: TJ Dema, Lola Shoneyin, Pumla Dineo Gqola, Niq Mhlongo, Helon Habila, Zukiswa Wanner, Lauri Kubuitsile, Michael Dingake, Andrew Sesinyi, Ednah Rosen, Onica Lenkutwane, Bakang Baloi, Nelson Letswene, Abigail Mwikisa, Odafe Atogun, Lerato Mogoatlhe, PJ Mofokeng and Siya Khumalo.
>>>>>>>>>>>>>>>>>>>>>>>>http://gaboronebookfestival.co.bw/   >>>>>>>>>>>>>>>>>>>>>>>>>>>>>>>>>>>>>>>>>>>>>>>>>>>>>>>>>>>>>>>>>>>
The Abuja Literary and Arts Festival "ALITFEST '22" will take place from 2nd to 8th of October  in Nigerias capital. There is a free download of Stories and Poems, title: On Empathy".
>>CLICK HERE FOR MORE INFO>>>>>>https://alitfest.com/   >>>>>>>>>>>>>>>>>>>>>>>>>>>>>>>>>>>>>>>>>>>>>>>>>>>>>>>>>>>>
In Lagos, Nigera, The Afro Culture Convention will start at 22nd of October. "A continent-wide ESports tournament, Animation screenings from across the continent, Comic books putting African culture at the heart of the
mind-bending stories. This is an event you don't want to miss." writes the organizer.
The African Film Festival "Africa Alive" in Frankfurt am Main (Germany) is starting in its 28th edition at 22th of September. This years focus is Algeria. But we have other excellent Films also, "The Boda Boda Thieves" a Kenyan Co-Production. Some directors will be on site. Shown also: The French/German/Tshadian Production "Lingui". An impressive movie about female solidarity in dangerous moments. This film was in the competition at the Film Festival in Cannes. Directed by Mahamat-Saleh Haroum. See the trailer:
https://www.trigon-film.org/de/movies/lingui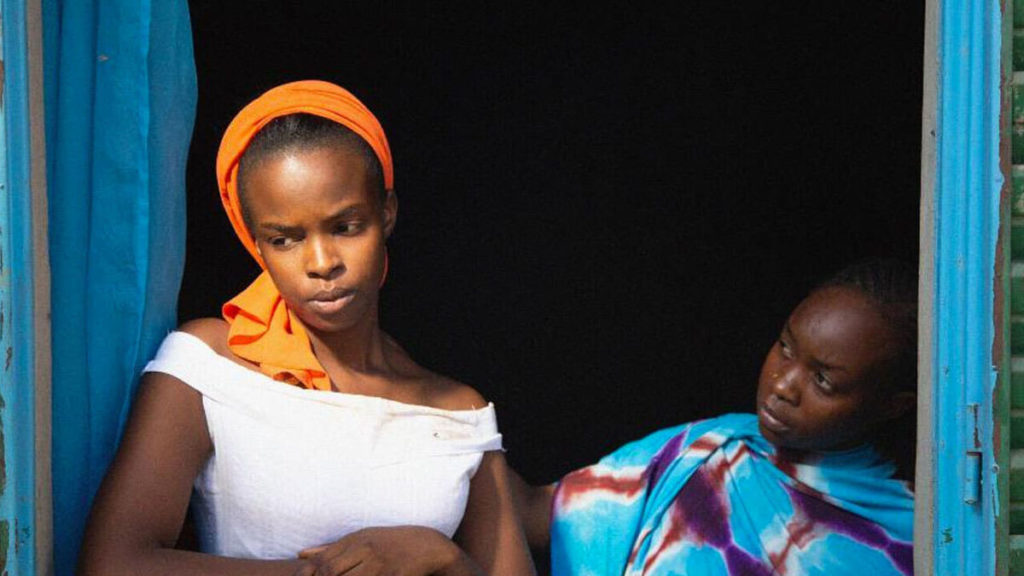 Also in Frankfurt in September: "Stories of Color", a culture event of Schwarz Bewegt, the Black community. Takes place at Frankfurter Kunstverein from 23th to 24th.
In Kinshasa (DR Congo) starts the art exhibition and project "Congo Biennale" from 16th September to 23rd of October. It will be one  of the biggest art events in Subsahara Africa this year. Theme is "Le Souffle des Ancetres/The Breath of the Ancestors". It will take place over 33 days in public spaces, a fine Art Institute, gallery spaces, Kin Art Studio space, the French Institute and Bilembo art center. Can we go there?
>>>>>>>>https://www.congobiennale.art/ >>>>>>>>>>>>>>>>>>>>>>>>>>>>>>>>>>>>>>>>>>>>>>>>>>>>>>>>>>>>>>>>>>>>>>>>>>>>>>>>>>>>>>
Another Big Picture is coming right now into the film theatres: The Woman King had its premiere at Toronto Film Festival at 15th of September. This spectacular history movie of US director Gina Prince-Bythewood deals with the womans fighting brigade Agojie of the Kingdom of Dahomey in Western Africa. Viola Davis plays the main charcacter. 90percent of the critics agree, it will be woth the ticket. Cliché alert? We all will see. From October on in the cinemas. Expect a review on cultureafrica.net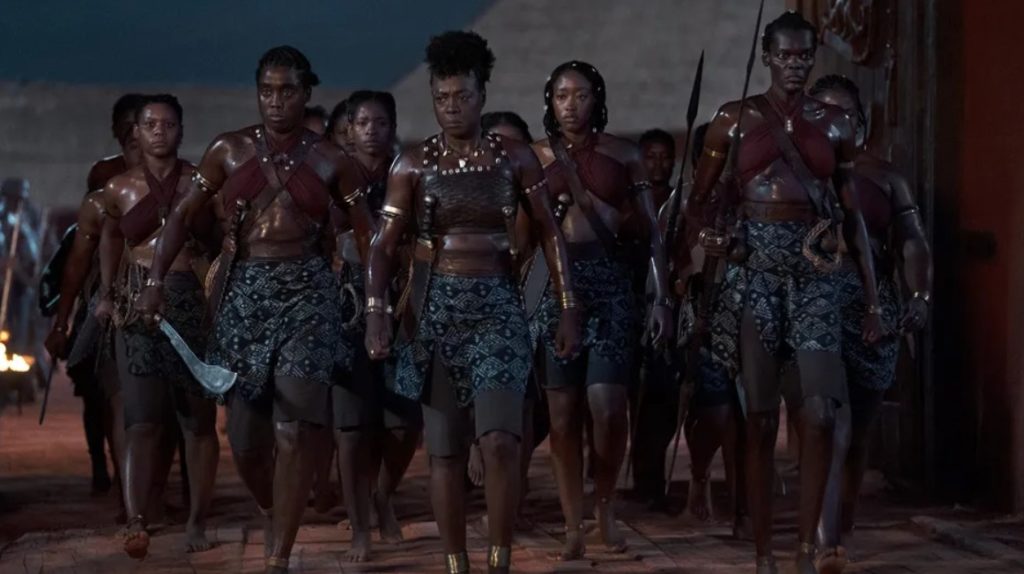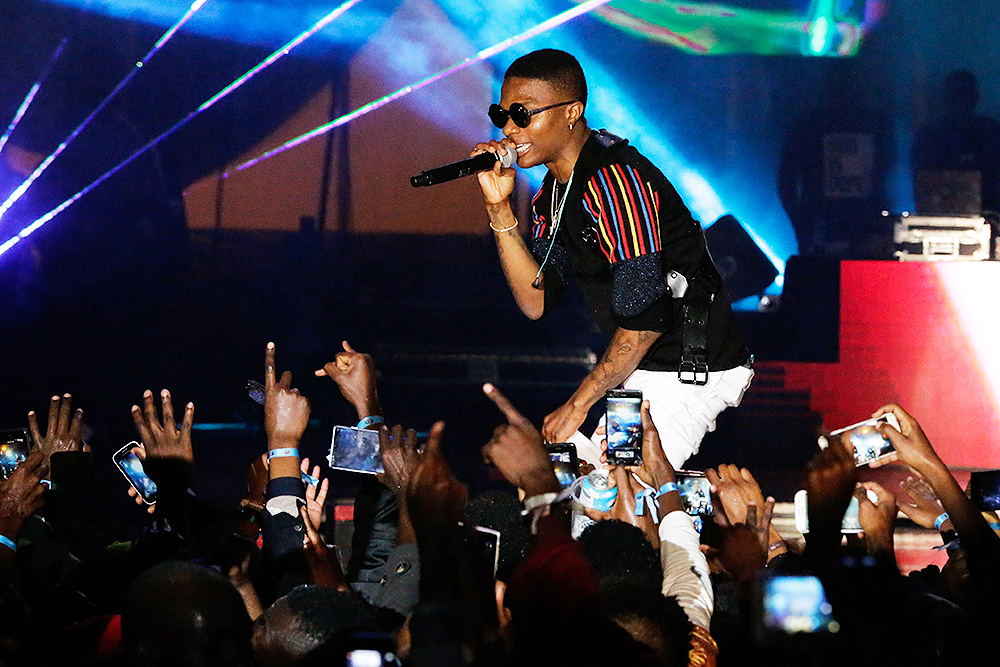 >>>>>>>>>>>>>>>>>>>BANDS ON TOUR >>>>>>>LIVE TOURDATES>>>>>>>>>>>>>>>>>>>>>>>>>>>>>>>>>>>>>>>>>>>>>>>>>>>>>>
TOUMANI DIABATÉ: 16th October____Paris
BURNA BOY: 24th September_Midrand/Southafrica_Kyalami Circuit
SEUN KUTI AND EGYPT 80: 12th October____Strasbourg___2nd November__Rotterdam
ANGÉLIQUE KÍDJO: 15th October____Paris/philharmonic
KENDRICK LAMAR: 31th October____Frankfurt/Festhalle
WIZKID: 24th November__Amsterdam
DIAMOND PLATNUMZ: 30th September__London/OVO Arena
HABIB KOITÉ: 4th October____Nairobi/Alliance Francaise
LAGOS FREEDOM FEST: 1th October______Lagos/Freedom Park
 >>>>HOT IN DECEMBER: AFROCHELLA FESTIVAL IN ACCRA/GHANA__AT 28TH DECEMBER>>>>>>>>>>>>>>>>>>>>>>>>>>>>>>>
This article is constantly updated. For the dates of the culture events I take no responsibility. Check details on the pages or handles of the organizers.
copyright: cultureafrica2022